With the return of upperclass students to campus, the Bowdoin Outing Club (BOC) has resumed COVID-19-conscious excursions and opened applications for its Leadership Training (LT) program, an intensive program that prepares students to lead trips. Beyond limiting possible trip locations, COVID-19 has also impacted the BOC's internal operations.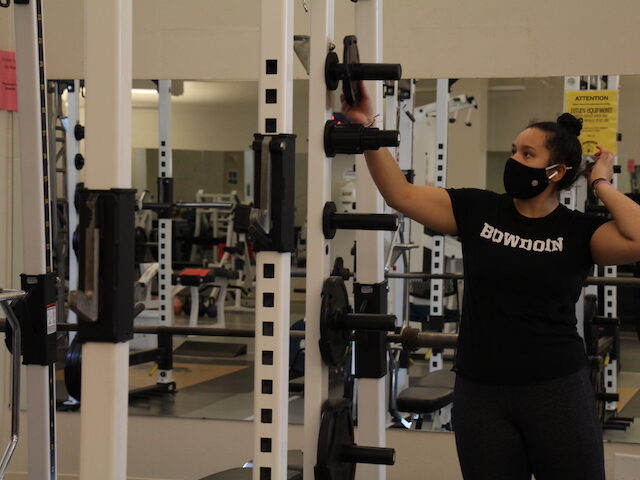 While the COVID-19 pandemic has brought intercollegiate athletics to a grinding stop, the College's move to "Yellow" status has allow students to use athletic facilities starting last Monday. In an email sent to the Bowdoin community on February 17  by Ashmead White Director of Athletics Tim Ryan, wrote students could use the Buck Center for Health and Fitness, Greason Pool and Lubin Squash Courts as long as the campus stays in "Yellow" status.
When Associate Professor of Theater Abigail Killeen first heard about the opportunity to act in an episode of the Smithsonian's "America's Hidden Stories," she did not realize that she was auditioning for a starring role. Earlier this month—almost a year after that audition—she made her debut as Elizabeth Van Lew, a Union spy who fought for the abolition of slavery during the Civil War.
Poll

Loading ...
I still remember the call the day after I received the acceptance letter from Bowdoin. It was from my best friend. Well, "best friend" before she simply disappeared during our junior year of high school and nobody knew where she went.
During my first year on Bowdoin's campus, thousands of questions would swim through my head on any given day. Some of them would be necessary (Thorne or Moulton today?), others slightly less so (What would my psychology professor look like without his famed beard?).
---