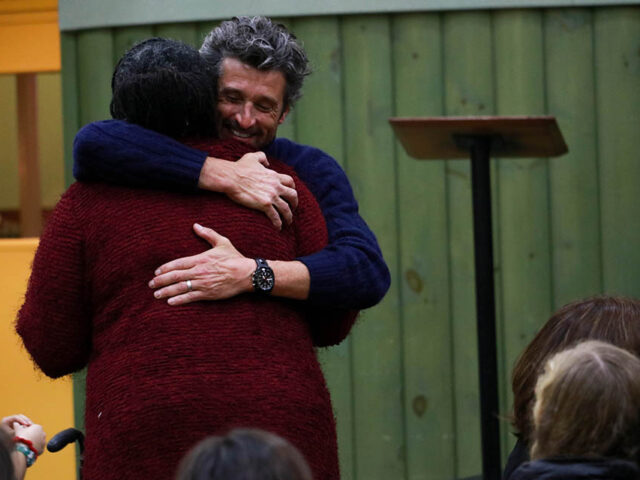 On Thursday evening, students packed David Saul Smith Union to hear Patrick Dempsey H'13, former star of the hit ABC show "Grey's Anatomy," deliver the annual No Hate November keynote address. Dempsey sat down with Marcus Williams '21, Bowdoin Student Government (BSG) chair of diversity and inclusion, to discuss their experiences with dyslexia.
As Maine's Democratic primary on Super Tuesday approaches, students across campus are bringing the race to Bowdoin. Presidential campaigns realized the power of the college-student voting block; the rates of college students who voted doubled in 2018.
The following interactive visuals represent data from the Bowdoin fall athletics season. Data was compiled from the NESCAC and Bowdoin Athletics. The varsity teams represented below in the "record" categories are men's and women's soccer, football, volleyball, field hockey and women's rugby.
Poll

Loading ...
Once daily, I swallow a tiny pill that contains 100 mg of the drug Sertraline, more commonly known by its brand name, Zoloft. Sertraline has many side effects, including, but not limited to, worsening depression, dizziness, drowsiness, vomiting, diarrhea, decreased sex drive, impotence or difficulty having an orgasm.
I recall my Bowdoin experience through excessive cultural consumption. It sounds like Nick Hornby "High Fidelity"—like mumbo jumbo, but it's a great cataloging method. Fall 2016: I over-played Frank Ocean's "Blonde." Fall 2017: I discovered Pavement, and logically started to think I grew up in the 90s.
---