Portrait of an Artist: Singer '21 connects through film
April 12, 2019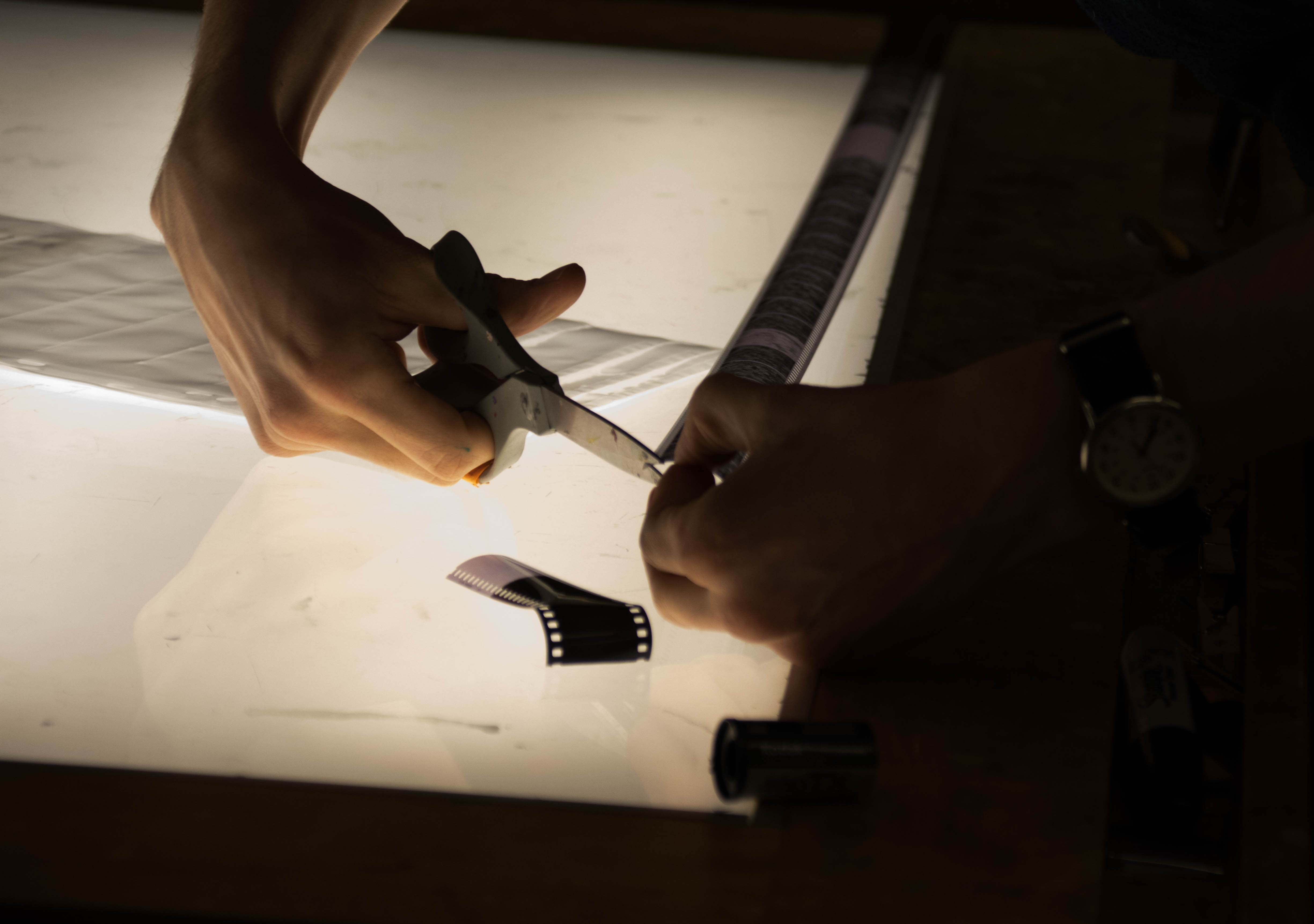 Niles Singer '21 is a visual arts and francophone studies double major from Reading, Massachusetts. He is the Head of Photography for Avant-Garb Magazine and serves as a darkroom teaching assistant for photography courses. 
The following interview has been edited for length and clarity.
The Bowdoin Orient: How would you describe yourself as an artist?
Niles Singer '21: I would say that I'm someone who focuses primarily on photography and videography, leaning more towards the photo side of things. Before coming to Bowdoin, I hadn't taken an art class since eighth grade. And so this has been a revival here. It has expanded from something that I was not interested in at all to something that is phenomenal and is adding so much to my life.
Q: What was that initial thing that sparked your interest in photography?
A: One of my [Orientation trip] leaders, Brennan Clark '20 told me, on a whim, "Hey you should consider taking a photo class," and I had considered taking sculpture going into Bowdoin. But photography worked with my schedule going in, and I thought, "This would be phenomenal." I also met the photo professor when I visited for accepted students weekend. The variety of those factors funneled me into a photo class. But I've since realized that I had been given a camera when I was very young for family vacations and stuff. So I was actually taking a lot of photos when I was younger, but never in a formal sense, just more for family or for fun.
Q: What is it that draws you to photography and videography specifically? What is it about film photography that you prefer to digital? 
A: I really love the power of photography. I feel that there are moments that I can capture with it that can both preserve a memory or an emotion and show something that I didn't even realize was happening with long exposures or flash … I love to be able to slow down and take a much more cultivated approach. I also love the dark room and the look of film itself.
I also feel very fortunate to have found what could potentially become a career or just a lifelong passion. I'm constantly driven to achieve in this field, and I know that I can never become the perfect photographer. But the process of making things that can either capture a moment or potentially … put a smile on someone's face is really important to me.
Q: Speaking of film, your latest project is taking photos at parties. Why did you start and how has it been going? 
A: So I've been taking photos of parties as a part of my documentary photography class. I'm not sure how it started, to be completely honest, but I took photos at a party, and I realized [they] look really cool because there's no light [at parties,] oftentimes everyone's moving around and you get these crazy photos of people jumping, standing on tables while other people are shouting at them. There's lots of great expressions with hands and moments that otherwise would just be lost in motion or in the darkness.
Q: What other projects are you working on right now? 
A: The more serious project that I'm currently working on, also for the documentary photography class, [is] where I follow two local Mormon missionaries and try to document what life is like for them. I'm primarily interested in that because they are a community that I don't know a whole lot about and has some negative stereotypes. And they are also incredibly passionate about it and vocal. They're pretty much my exact same age; they are 19 or 20 years old. They're spending a year, year-and-a-half or two years out here trying to spread their faith. It's been a really interesting project.
Q: What have you learned from doing this?
A: I've learned a lot about their faith and also how difficult it can be [for the missionaries] to be out here alone. But I've also enjoyed connecting with people that otherwise I would have been less likely to talk to or connect with. It really got me into more of a journalism frame of mind, in that I'm conducting interviews and trying to get as objective a view of what they're doing as possible.
Q: Who are some of your favorite photographers or artists?
A: Some of my favorite photographers are Winston Link [and] Garry Winogrand. Andre Kertesz has done a lot of really cool stuff. And honestly every day I'm exposed to so many different photographers in class. It's really hard to choose. I also really admire Richard Avedon.
Q: Is there anything else you want to add? 
A: I think a big part of my photography is trying to connect with people. I'm definitely more drawn to portraiture or anything that has a human connection to it. With photography, I hope that it is something that can affect as many people's lives as possible.