Portrait of an Artist: Fortuno
February 8, 2019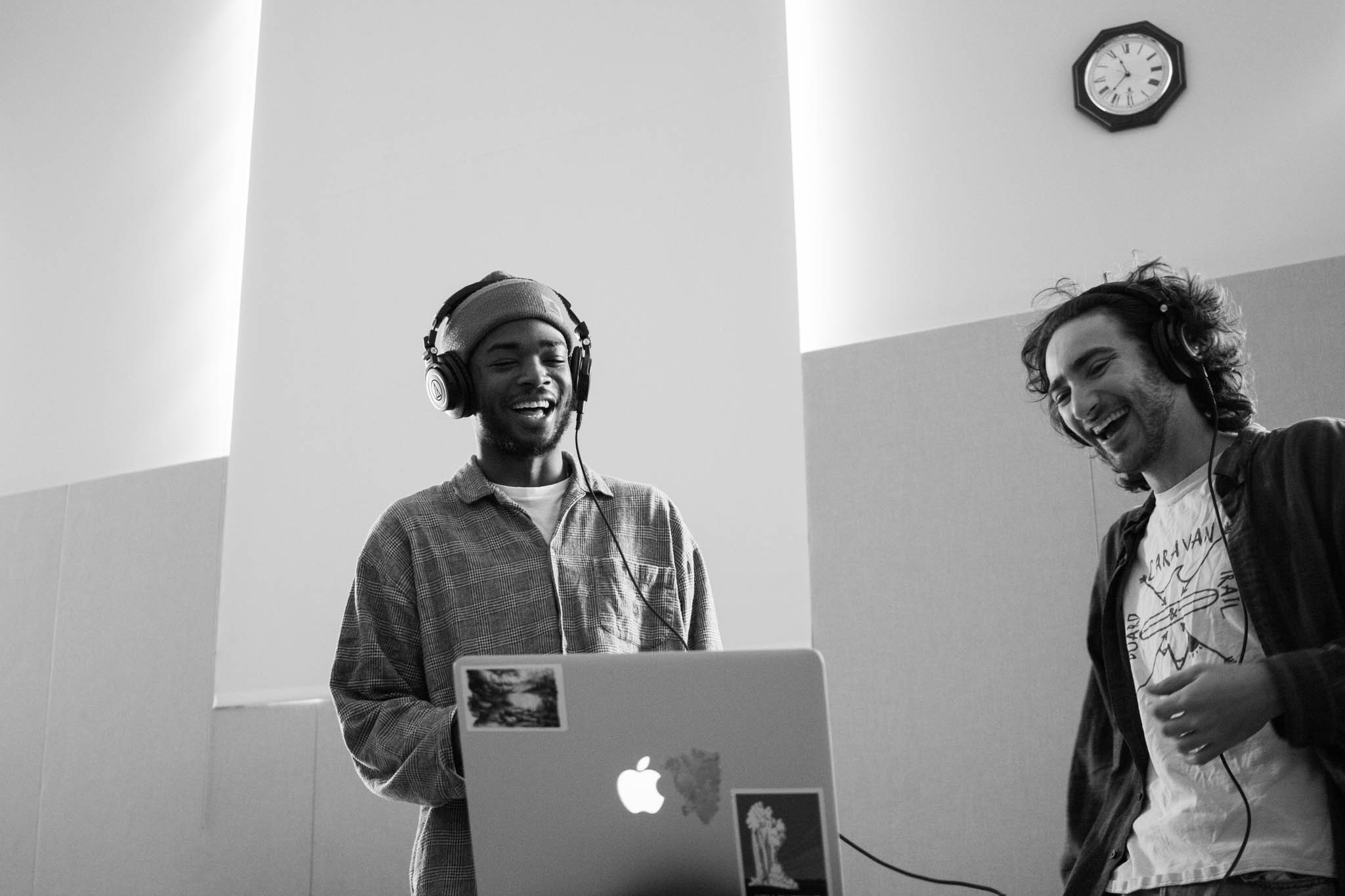 Tobi Omola '19 and Ellis Laifer '19 comprise the music duo Fortuno, which recently released the singles "Be" and "Feel" on all major music platforms. Omola will be performing in his senior recital this Sunday at 7:30 p.m. in Studzinski Recital Hall.
The following interview has been edited for length and clarity.
The Bowdoin Orient: How did you two meet and start making music together?
Tobi Omola '19: We met in the Longfellows. I guess it was that one night in Smith.
Ellis Laifer '19: Yeah, it was freshman year, second semester. We just jammed one night in a practice room, and we had a lot fun doing it. We pretty much just played piano together, and then we made a song freshman year called "Steam" and put it on Soundcloud.
TO: And our friends liked it.
EL: It was a decent song. I think that was the start of our friendship—collaborating friendship, I guess.
Q: How and when did you create Fortuno?
EL: It was spring of last year, and then we ended up going to L.A. together, which solidified it. He can sing better than I can.
TO: It's not true.
EL: I could play instruments better than he can.
TO: Yeah, that's true.
Q: How would you guys describe your musical genre?
TO: Alternative R&B.
EL: Indie R&B. It's like a mix of produced music with acoustic sounds and also singing, sometimes rapping.
Q: What is your creative process like? How does your music come together?
EL: It's difficult collaborating, especially with a friend. It kind of changes from song to song, but sometimes Tobi will prefer to just work alone, like when he's recording something and just doesn't want me in the room, which is fine.
TO: But sometimes it's more productive. Oftentimes if we're jamming, we'll be like, "Oh, we like this, we'll record that," and then we both take a day to come up with chords to add to whatever chords that were introduced the day before.
Q: How many songs has Fortuno released so far?
EL: We have officially two songs on Spotify. We have more songs that we're working on, and a few that are finished that are going to be put out some point in March.
TO: In the long term, look forward to April 13. Everyone should come to our honors project recital on April 13. And stay tuned to our Facebook and Instagram.
EL: I don't know what I'm doing next year. We're talking long, long term. Ideally, I would like to be in a place where I can work on things with Tobi, but we don't really know what's gonna happen. Anything can happen.
Q: Tobi, what can we expect from your recital this weekend?
TO: I'll be singing around eight songs. You can expect contemporary and modern pop, pop love songs. For example, a Brazilian tune by this female artist named Joyce. I'll be singing two Fortuno originals, a Frank Ocean cover and a Kanye tune. Phenomenal people are playing with me. Kevin Elk '20 is the drummer, Daniel Mayer '21 is playing bass. Ariana Smith '21, Isabel Udell '19 [and] Anne Gregory '19 are going to serve as background vocalists. Nolan Roche '19 is going to play guitar and sing, and Ellis is going to play piano.
Q: Anything to add?
TO: Fortuno isn't just the two of us. There is also Eli Koskoff, who is Ellis' friend from Connecticut. He is currently a senior at USC and goes to their jazz school—a phenomenal musician. And I lived with them for a month over the summer. Now we're all one entity. Yeah, look out everyone!