Edwards '22 to publish book in July
January 24, 2020
On the evening of November 8, 2016, Donald Trump was elected president. The next morning, school was the last place self-described progressive Morgan Edwards '22 wanted to be. In Frostburg, Md., where Edwards grew up, around 80 percent of residents were Trump supporters.
"[It] was this surreal environment of my peers [and also teachers] feeling so emboldened by Trump's victory and going out in full 'Make America Great Again' attire and chanting and all sorts of ribbing of me for being a liberal," Edwards said.
This past summer, while working in Belfast, Northern Ireland, Edwards received a LinkedIn message from Georgetown Professor of Practice Eric Koester, offering him the opportunity to share his story. Koester is the leader of the Creator Institute, a book-writing course created to help students develop the skills necessary for entrepreneurship through the process of writing and publishing a book.
After several years of running the program at Georgetown, Koester began reaching out to students and young people beyond the university, including Edwards, who believes that the political podcast he produced in high school led Koester to contact him. Though Edwards was hesitant to accept the offer, he ultimately decided to jump on the opportunity.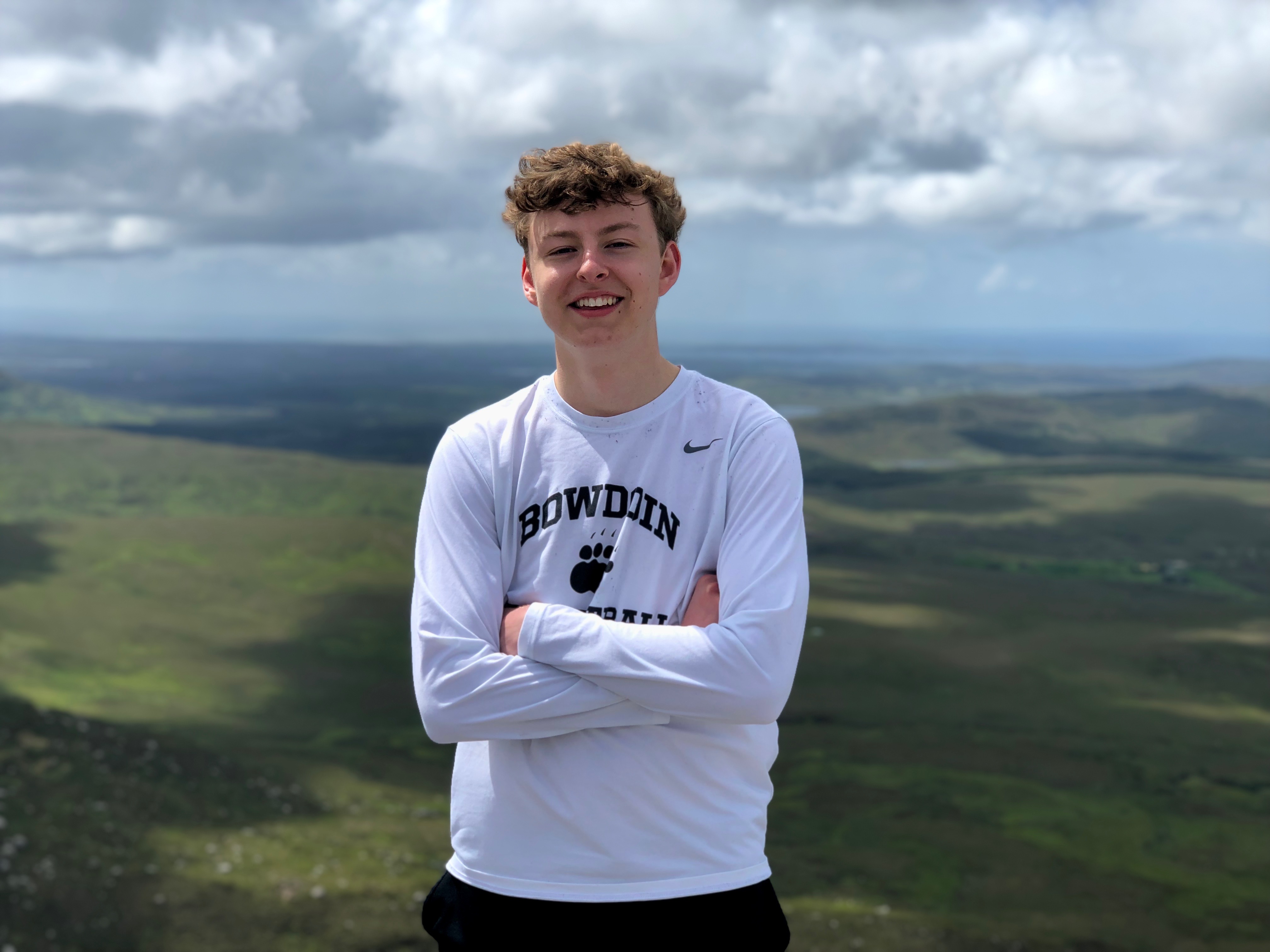 "I am very busy [which] makes it very difficult, but then I was thinking, what else am I going to do?" he said. "It's always going to be a monumental undertaking. I guess that's sort of a life motto that I picked up from my sister, who [believes] you should jump on it [and] take the chance."
Since beginning the writing process in September, Edwards has already written roughly 60 pages of his book.
"The book is mainly centered around the dynamic of me existing as an outlier in Appalachia and my reflections and musings and commentary on that dynamic—especially now that I'm [writing from] the vantage point of being at Bowdoin, which is the antithesis of home," he said.
The book opens with his experience at school after Trump's election, a day he identifies as the moment he fully realized his and his family's position as outliers in their region. He explained that family is central to life in Appalachia, as most residents have grown up and lived there for generations.
"It [felt] like family connections and small-town politics pervaded seemingly every aspect of life, from sports teams [to] local awards and recognitions or actual politics [and] family. The family name was important," Edwards said.
Unlike most other residents in their town, Edwards' family was new to the region, and a significant part of Edwards' understanding of his experience of outliership was through his parents' lives.
Edwards' father was a psychology professor at Harvard and Dartmouth with a clinical practice on the side, but he was working long hours and decided to accept a job in academia that would allow him to spend more time with family. He ended up at Frostburg State University with the intent to stay short term, but after spending time in nature and the mountains of the area, he decided to stay.
Being an academic in Appalachia, Edwards explained, was not positively perceived by most conservative locals, who viewed the university as an elitist institution out of touch with its surroundings, despite its humble beginnings.
"The university was founded by coal miners around 200 years ago and was the epitome of [a] working class school," Edwards said. "The miners chipped in at the end of their paycheck so their kids [could] get a better life and go to school. If anything, the university was the most Appalachian thing out there because it was a direct product of the strong presence of coal in the region."
Edwards's mother, a city council member, did not fit the model of her surroundings either.
"She was a young progressive woman … it was four old white guys over the age of 70 who were born and raised in the area, going back generations, and then there was my mom," he said.
The immense impact his family has had on his life continues throughout college, even while he is far from Frostburg. Edwards commented that he often writes in his dorm room because the photos of his family and home may subconsciously bring stories and anecdotes to mind.
Along with the difficulty of balancing writing with school work and extracurricular activities, Edwards also finds the emotional component of this work to be difficult.
"The nature of the book for me is a very personal one, and I'm writing a lot of personal stories and grappling with my experience growing up in Appalachia," Edwards said. "That can be hard in the sense that I'm trying to dig in and reflect on my experiences."
This semester, Edwards will continue to work remotely with his editor and Koester once a week, with an emphasis on marketing and publishing. In a month, Edwards hopes to complete his first draft, and he expects the book will be published by July.
"The entire premise of the book is analyzing my experience as an outlier, which in itself is a confusing experience, but that's the main reason I wanted to write the book," Edwards said. "At Bowdoin and removed from Appalachia, geographically and temporally, I felt like it was a good time and a good space to reflect on that period of my life."
Editor's Note, 2/6/20, 10:21 a.m.: A previous version of this article misstated the country in which Edwards worked last summer. It was Northern Ireland, not Ireland.