Thom Yorke creates a haunting atmosphere with his 'Suspiria' soundtrack
November 2, 2018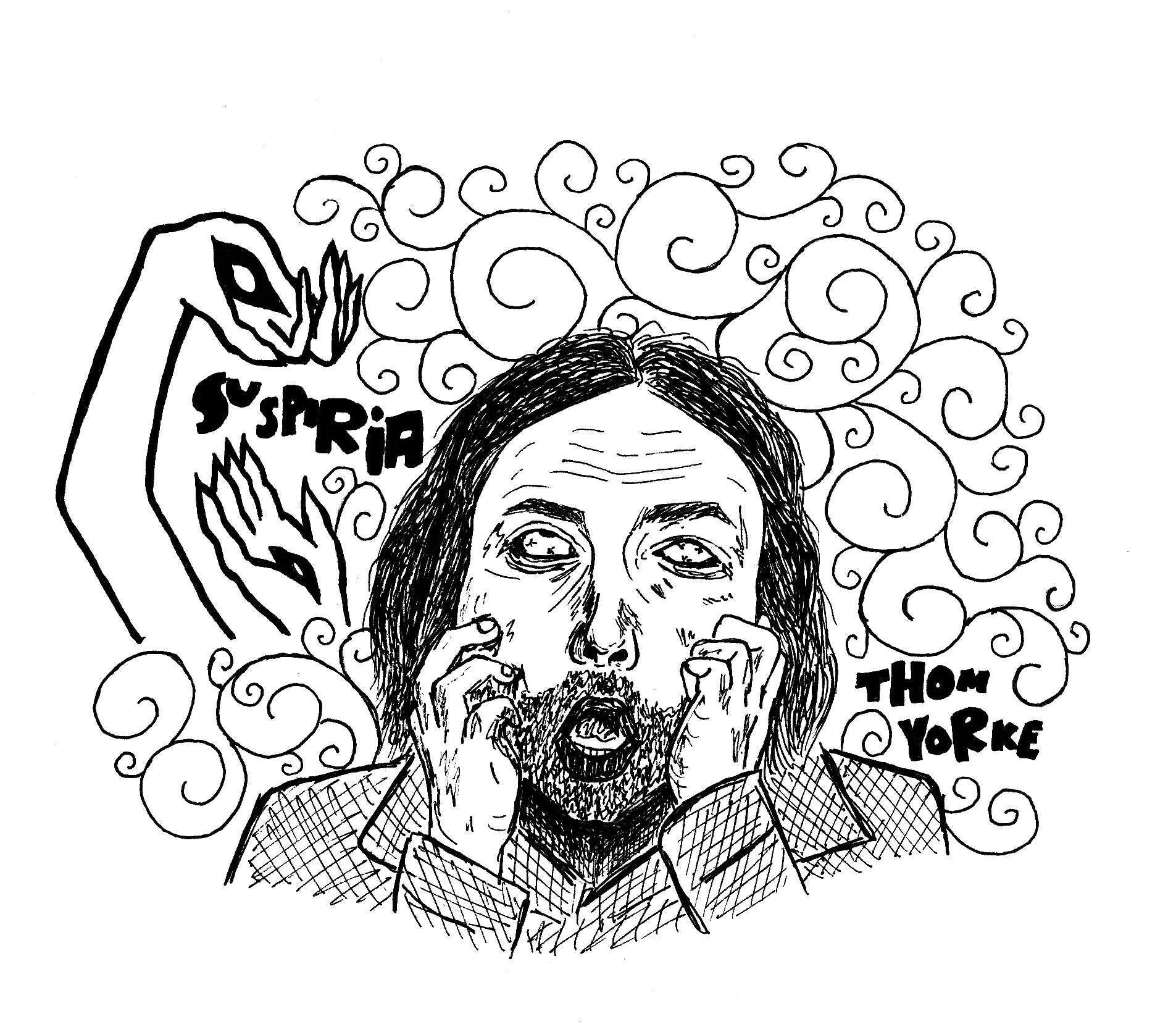 Halloween is one of my favorite holidays and what better way to celebrate it than by listening to some spooky music? Thom Yorke's new album "Suspiria" is a soundtrack for the 2018 movie of the same title, a remake of a classic Italian horror movie. "Suspiria" the movie looks extremely scary, but as I'm far too lazy to go to Portland to see it, I'll settle for just listening to the soundtrack.
To preface this, Thom Yorke is one of my favorite artists of all time and I'd be lying if I said I didn't have extremely high expectations for this soundtrack. I've loved all of Yorke's music—with Radiohead, solo projects and features—but I was really interested to hear what his foray into film soundtracks would be. His new album is not only appropriately haunting for the movie, but consistently gripping and powerful.
The album is split nicely between songs that Yorke sings on and instrumental cuts. Although Yorke is predominantly known for his aching, beautiful falsetto, the instrumentals bear his mark as a musician just as much as the tracks on which he sings. The instrumental "Volk" embodies this the most, with building synthesizer melodies drenched in reverb, reminiscent of Radiohead's (2000) album "Kid A." These synthesizer melodies combine together with percussion to create this weird, almost hypnotic, climax. If you happen to be on the aux cord at a haunted house, this song needs to be dropped.
For the songs with actual singing, "Suspirium" stands out. It's a piano ballad, highlighting Yorke's stunning vocals, with a flute melody creeping into the song about halfway in. It's some sort of creepy lullaby, with appropriately dark lyrics for a horror soundtrack, but Thom Yorke's voice and looping piano melody create a kaleidoscopic waltz. It's stunning.