Museum's new art historian bridges disciplines
September 28, 2018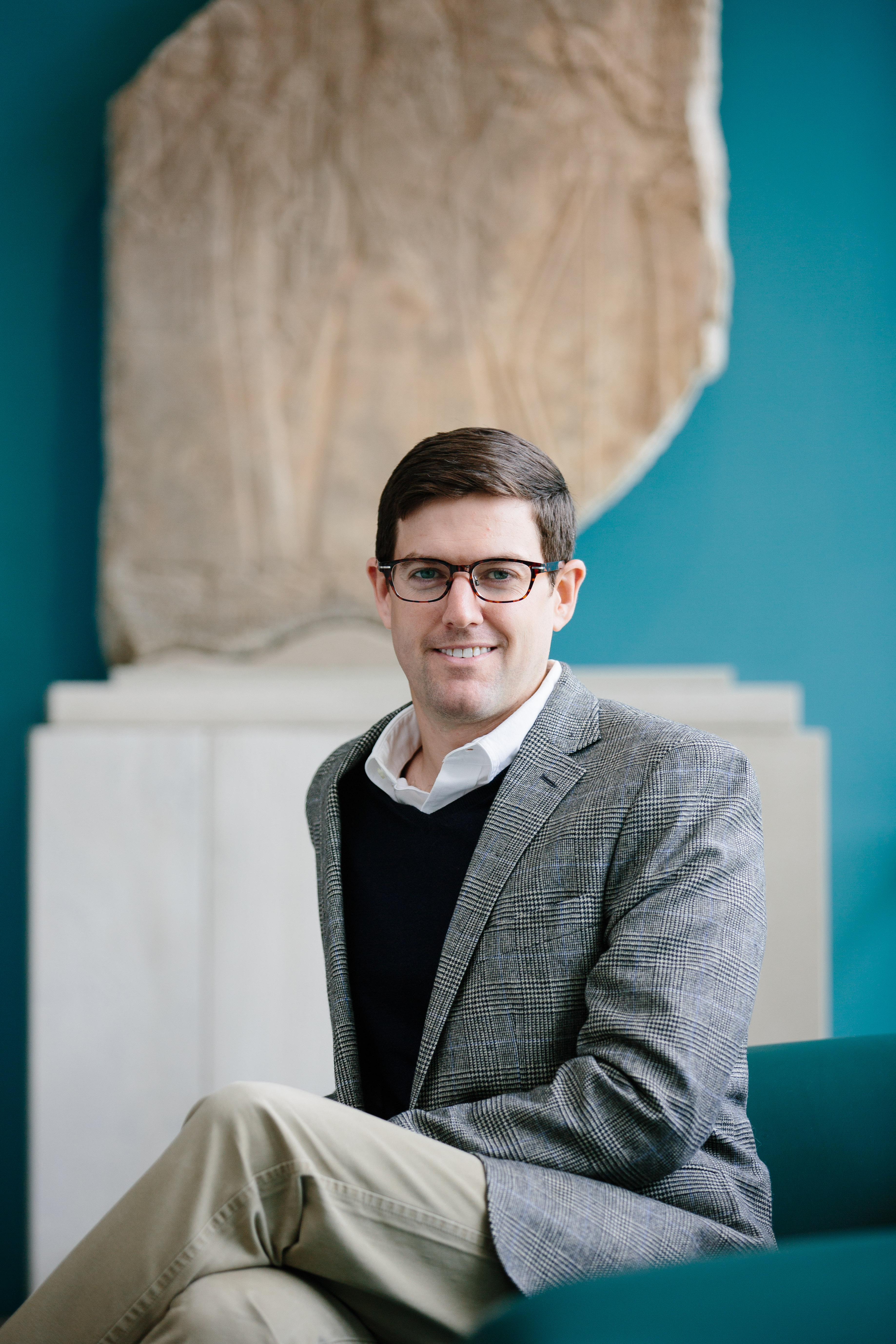 Paintings and artifacts are not the only treasures one can find in the Bowdoin College Museum of Art (BCMA). Behind the exhibition walls, a passionate team of scholars and creators embody the institution's wealth of culture, resource and opportunity. Sean Burrus, the Andrew W. Mellon Postdoctoral Curatorial Fellow, is one of Bowdoin's newest cultural gems.
Vibrant and soft-spoken, Burrus speaks with equal passion about specific artifacts and broad ideas. His credentials range from a fellowship at the Metropolitan Museum of Art (Met) to excavation digs in Israeli deserts. An archeologist, he has also been a curator, historian and lecturer and does not consider these disconnected. He points to a common thread: his deep love for objects and the insights they provide.
"Thinking about the materiality, one gets into all sorts of interesting questions about the processes by which art was made," said Burrus. "How it was handled, the functions it had and the trade networks that would have enabled goods to flow across long distances to make it."
The context of objects and artifacts is something Burrus explored in depth during his fellowship at the Met, where he focused on Roman art and worked with scientists and art historians to propose various questions about the pieces in the collection.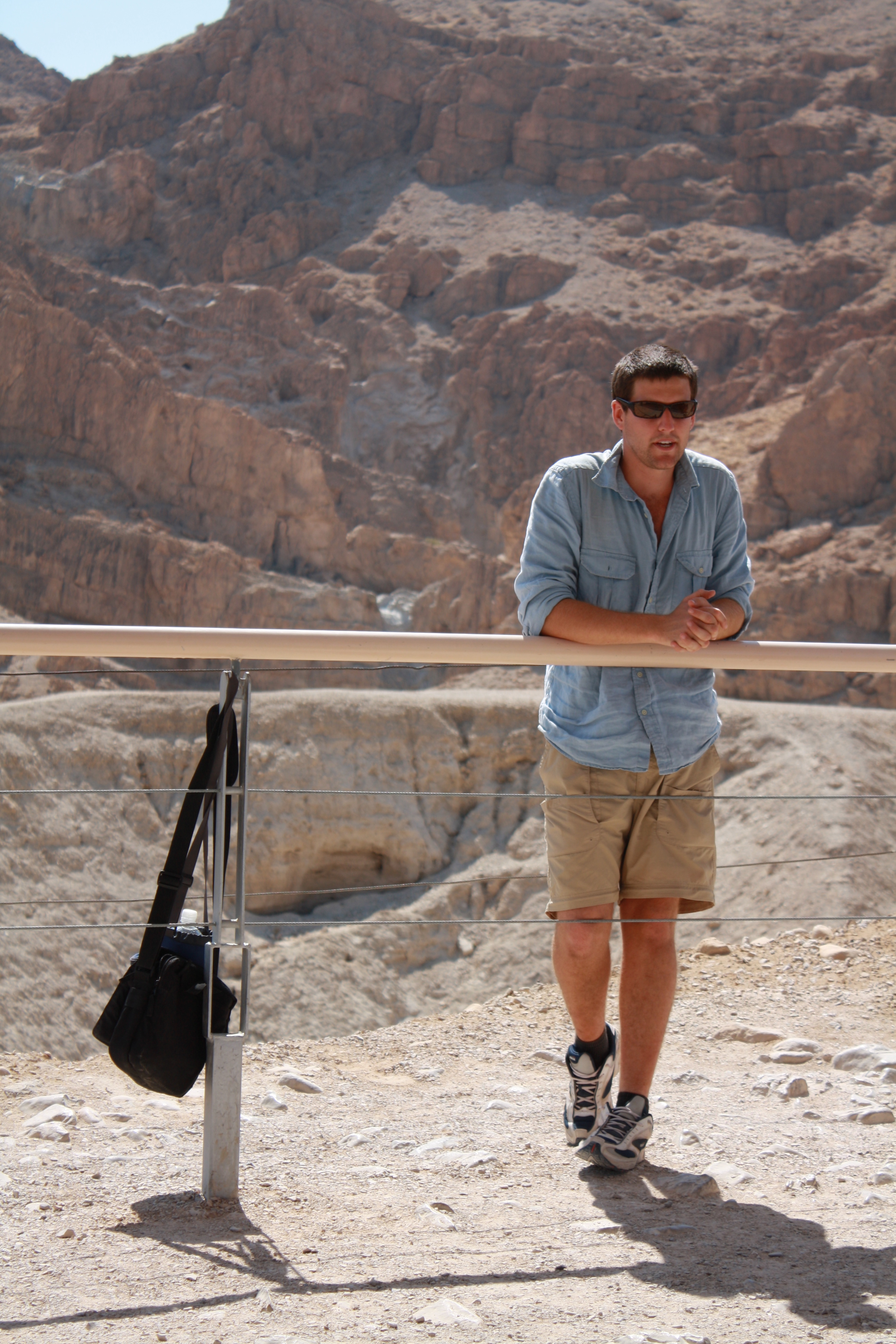 He invokes those interdisciplinary partnerships as he explains the excitement and importance of the Assyrian reliefs, his personal favorite objects in the BMCA collection.
"The Assyrian reliefs connect a number of dots," said Burrus. "Religion, archeology, anthropological questions of colonialism, politics of empire and an interesting modern colonial history, but also some very interesting questions from the visual arts about how people react to and destroy, in many cases, images—even to the modern day."
Drawing a parallel between ancient themes and contemporary relevance, Burrus' personal research explores issues including the Jewish diaspora and its visual culture by examining immigrant and migrant communities.
"[They] try to maintain connections to a homeland, whether real or imagined—yearnings or remembrances and shared cultures across vast, vast distances—while also at the same time make a new home in a new place," said Burrus. "I think these are questions that are very pressing right now, and on all of our minds."
The larger significance of seemingly isolated artifacts in relation to broader issues fascinates and guides Burrus in his work.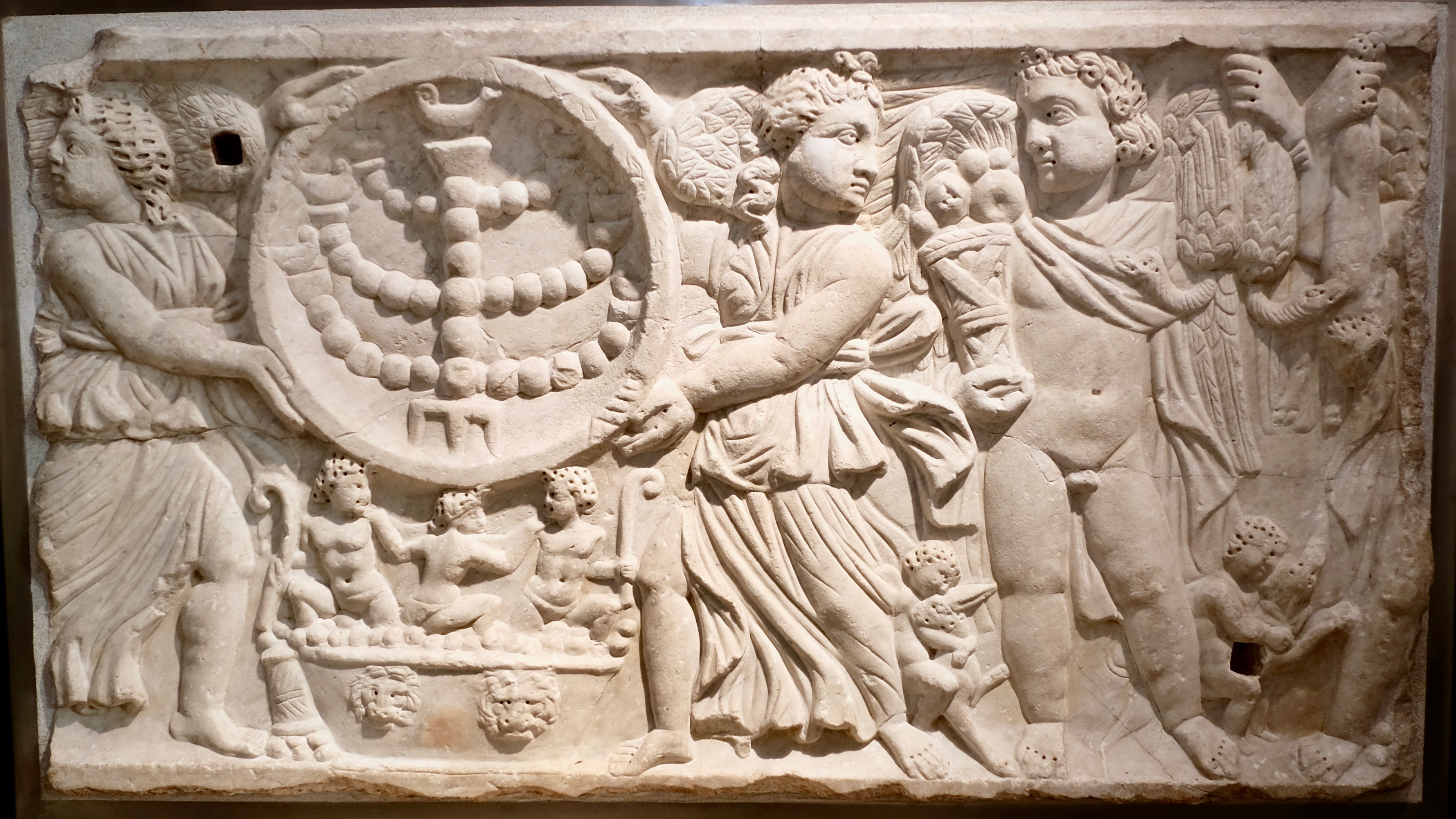 "[Studying in various disciplines] has really afforded me a very broad conception of the types of questions you can ask of art," he said.
This interdisciplinary approach is evident in examining ancient artifacts with new-found technology to challenge previously held conceptions. The College acquired a Reflectance Transformation Imaging (RTI) in June, allowing the museum to scan an object and create a surface map that can be used to enhance original color or study how the object was constructed.
After working with this technology at the Met, Burrus is effusive about its possibilities at Bowdoin.
"We're really excited to have [RTI] here and see what sort of classes and faculty and student research we can apply it to," said Burrus. "We should be doing everything in our power to put our collections to use."
Burrus hopes to create a museum that is representative of the diverse student body and the myriad of perspectives they bring to the table.
"I hope to continue building on the work of my predecessor, bringing a lot of interdisciplinary, new initiatives into the museum," he said. "Not only questions of form and content—formal analysis of art—but questions about the material used to make art, scientific questions about the material, modes of analysis".
Underscoring the BCMA'sacademic resources, Burrus strongly believes that the role of a museum is dynamic.
"Art [has] the ability to speak to so many fundamental aspects of the human experiences," he said. "The museum that houses these objects should be taking part in those very current and very vital discussions, facilitating those questions as a town square."
He believes that each person entering a museum—student, faculty or visitor—plays an active role in what it becomes.
"Remember," he said, "we have a lot of co-curators out there."