Author Heather Abel discusses inspiration, politics and disillusionment
September 21, 2018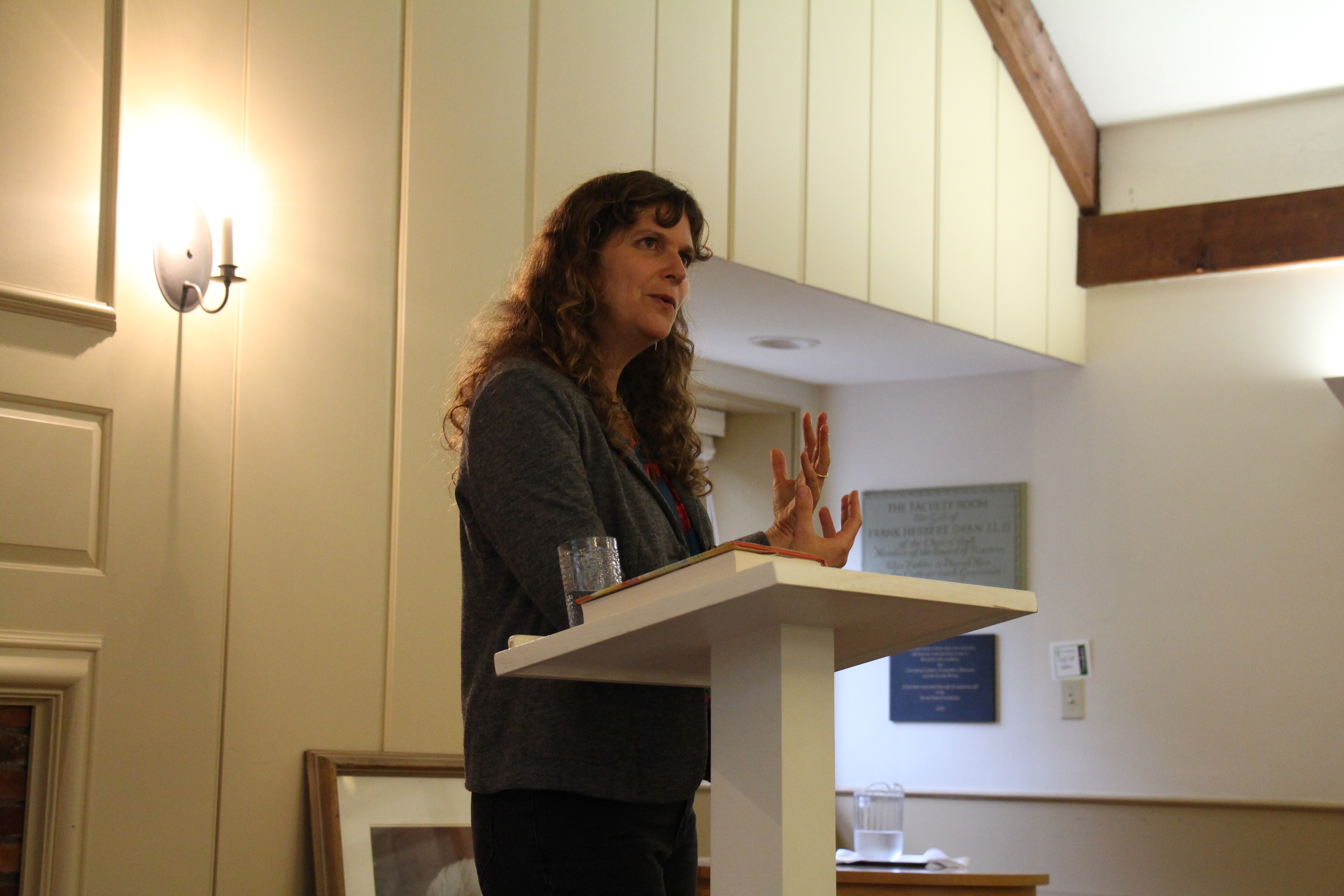 Rural Colorado becomes the backdrop for a new kind of utopia in veteran journalist Heather Abel's first novel, "The Optimistic Decade," which delves into themes of disillusionment and idealism. On Thursday evening, Abel came to campus to read from the novel and discuss her inspiration, politics and Judaism.
The novel centers around a piece of land in rural Colorado and the tensions that arise between newcomers—like Caleb, a camp director—and miners and ranchers who have long lived in the town.
The origins of "The Optimistic Decade" can be traced back to 2001, when Abel was working in Colorado as a journalist.
"I was really blown away by how much I loved the town and that part of the country, which I had never lived in before," said Abel in a phone interview with the Orient. "I had these strange feelings of wanting to own it or belong there or connect to it in a certain way, and that really surprised me."
"I'm a Jew from LA. There were no Jews or any urban people. So, it was weird to have this feeling of wanting to belong," said Abel during her reading.
Three of the novel's main characters—Caleb, Rebecca and David—have complicated relationships with Judaism, which is explored throughout the text.
Originally, Abel imagined Caleb starting a Jewish commune but settled on him starting a summer camp.
"But a friend told me that the story has to come out of my own conflicted relationship with Judaism," said Abel during her reading.
After moving to New York to pursue an MFA in fiction writing from the New School, Abel briefly had thoughts of going back to Colorado to start a utopian summer camp herself.
"I had about two hours of thinking, 'This is what I would do'—I would leave New York City. I would leave my urban, graduate school existence. And then I realized that I was not the person who would start a utopian summer camp, and I wanted to write about someone who would," Abel said.
Political activism has played a prominent role in Abel's life, informing her trajectory as a writer.
Throughout high school, she was a political activist and ran political groups. After graduating from Swarthmore College, she became a journalist, working in San Francisco and then Colorado.
"They all were newspapers that had the explicit purpose of speaking truth to power. So really, uncovering injustices in various parts of the world," said Abel. "I was very much drawn to doing that and loved that part of it."
Abel eventually found journalistic writing to be limiting because it didn't allow her to create characters and be imaginative. This is when she went back to school for fiction writing.
"What led me to fiction was this feeling like there was something I wanted to say about places and peoples that I couldn't say [in] a traditional newspaper story," said Abel.
"The Optimistic Decade" is entrenched in a fully-fledged political world. The novel is set in the 1990s and features flashbacks to what the novel refers to as "The Reagan Years."
"Another way politics manifests itself is through the characters, as they are really trying to figure out, 'What is the best way to make change in the world? Do you protest and boycott and fight in the streets? Or do you remove yourself and go start a utopia that is the way you would want a world to be?'" said Abel.
Abel has also taught fiction writing at the New School, UMass Amherst and Smith College, experiences that have reminded her of the importance of articulation and communication with an audience.
"In the years where I wasn't teaching, sometimes the novel would almost become too insular—I wasn't thinking of the audience as much," said Abel. "And when I'm teaching, it reminds me that there are readers out there and to be more precise and thoughtful about what I want to articulate."
Through communicating with her readers, Abel hopes to provide a sense of company.
"A lot of life is quite lonely and reading novels has always been my way of relieving that loneliness … so if my novel can relieve anyone's existential loneliness, and let them know that other people are having similar questions or thinking through life, that would be utterly pleasing to me," she said.