Looking through the lens of Winslow Homer
September 14, 2018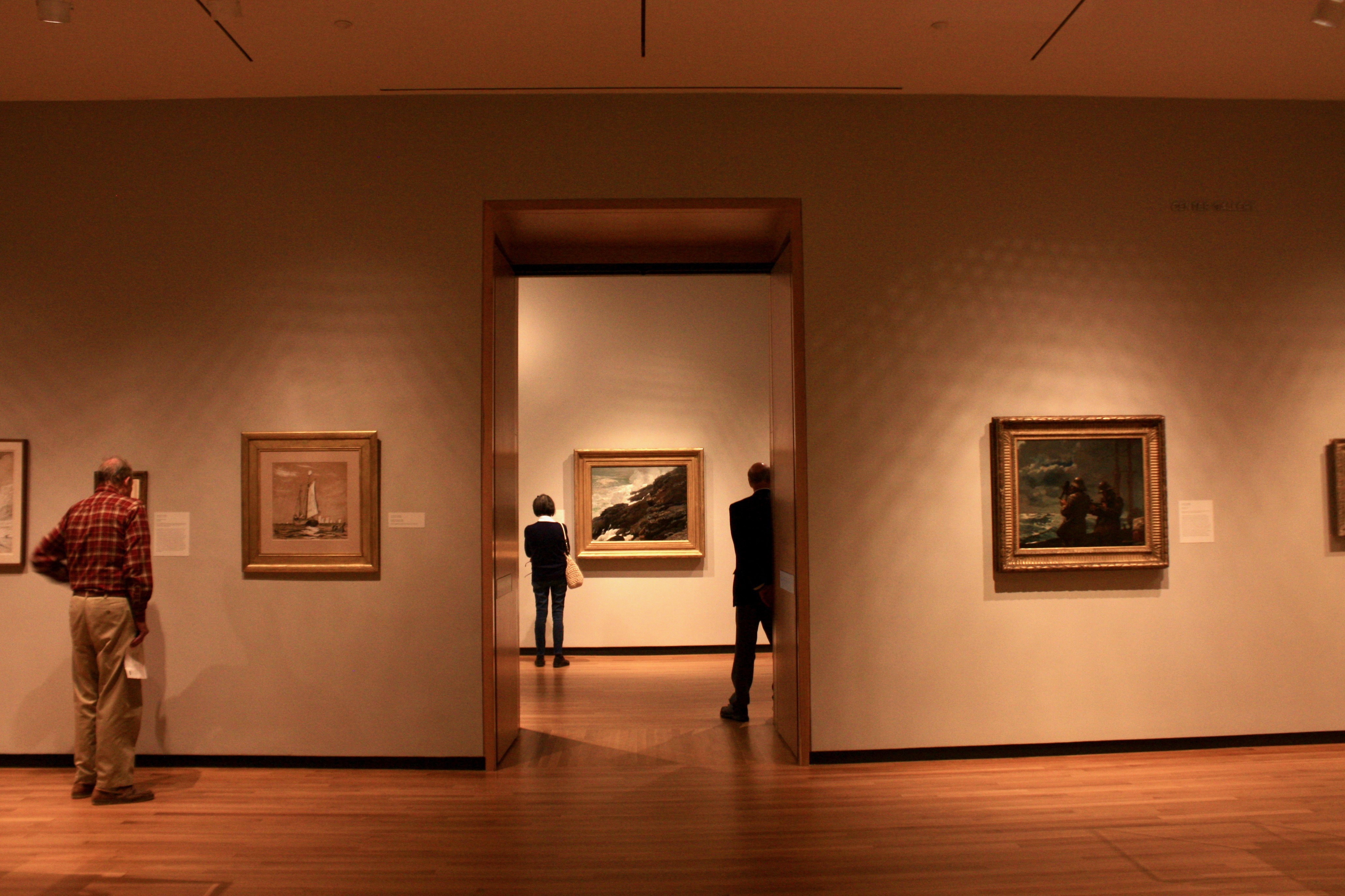 For the last 27 years of his career, the 19th-century artist Winslow Homer lived and worked amongst the jagged outcrops and tempestuous tides of Prouts Neck, Maine. The new exhibition at the Bowdoin College Museum of Art, "Winslow Homer and the Camera: Photography and the Art of Painting," reshapes visitors' understanding of the iconic American painter.
A titan figure in the school of landscape, Homer had never been previously associated with the practice of photography. This connection, which comes to life in the exhibition, arose in a serendipitous fashion, according to Co-Director of the Museum Frank Goodyear, who co-curated the exhibit.
"[The exhibition] was prompted by a phone call that we received about five years ago, suggesting that there was a guy down in Scarborough, Maine who claimed to have Winslow Homer's camera," said Goodyear.
Despite their initial skepticism, Goodyear and Assistant Professor of Art History Dana Byrd quickly saw the opportunities offered by this newfound knowledge, tapping into ongoing conversations about the relationship between painting and photography in American art.
"The camera's arrival is mind-blowing, and it really allowed us to rethink how Homer understood photography throughout his lifetime," Byrd said. "He is someone that come of age with photos, he [was] born into a world when photography had been around for a couple of years, so it's really interesting to think about how he engaged with photography … throughout his entire life."
Documenting Homer's creative evolution from the inception of his career, the exhibition is comprised of a variety of paintings, prints, drawings, watercolors, objects and photos. And while painting's relationship to the camera is central to the discussion, the exhibition also highlights photography's dominant influence in shaping Homer's visual language and artistic sensibilities.
"There are about five different ways [in which] Homer is using photographs," Byrd said. "Not just to extend the [range of] works that he could sell, as a sketch, or using photography as influence on subject matter, also as a model … and a way to represent himself to the world."
"[Homer's process] is not simplistic equation work," said Associate Professor of Art James Mullen, an avid landscape artist himself. "I think [Goodyear and Byrd] do a great job of opening up the complexities of relationships between painting and photography with him, that's great."
At the same time, the exhibition projects itself into a contemporary dialogue about art and technology, as conversations between the curators and artistic members of the Bowdoin community would reveal.
"Artists like [Professor of Art] Michael Kolster and James Mullen … as working artists they know that whether you're a photographer or a painter, when a new visual technology like photography is introduced, why wouldn't you take advantage of that?" said Goodyear.
Mullen further reflects on employing photography in the era of contemporary painting.
"[Photography and art] is a really vital sort of axis that a lot of conversation circles around," he said. "They took such a classically studied painter with such relevance to Bowdoin, and found a way to bring him forward into existing current dialogue … and found a place at the table for that [conversation] in a very meaningful way."
Spearheaded by Byrd, the development of the exhibition is also indebted to student research.
"Two years ago I worked with a group of students in my Winslow Homer seminar, and we had 10 research questions that we needed answered, and [the students] went and found the answers," she said. "We spent a semester looking at all of this work and just thinking about the research possibilities and the arguments that have been made."
"We feel like Homer's practice was a complicated one," concluded Goodyear. "But we hope this exhibition becomes the foundation for future research on this particular topic."
"Winslow Homer and the Camera: Photography and the Art of Painting" will be on view at the Bowdoin College Museum of Art through October 28.