Four songs to celebrate the lasting legacy of Mac Miller
September 14, 2018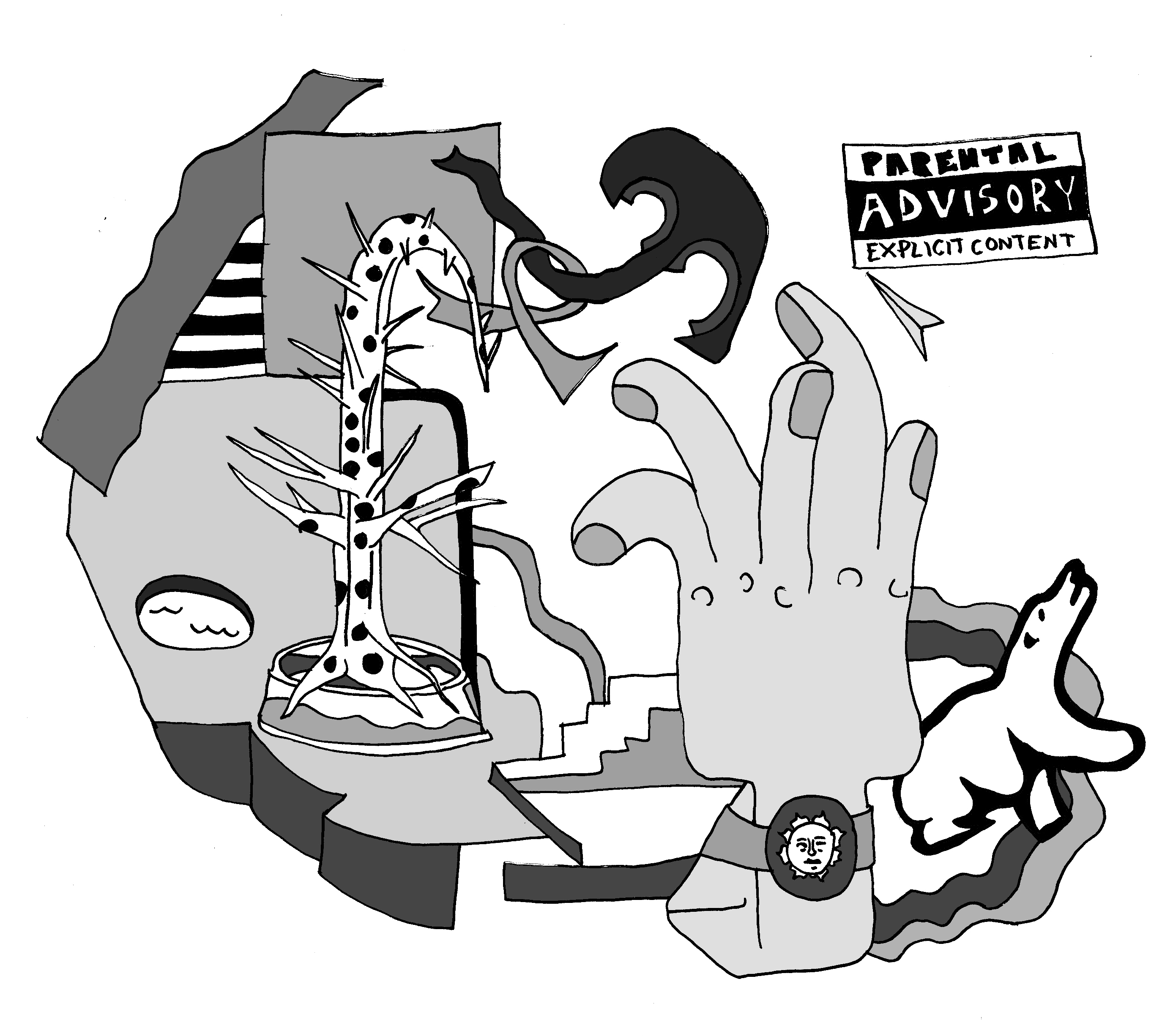 To read more about Mac Miller's personal journey, click here. 
We've grown up with Mac Miller. From his first mixtapes in 2009 until just last week, late teens and 20-somethings have watched Mac grow from a middle school frat rap sensation into a dedicated connoisseur of hip-hop with a passion for experimentation, jazz and introspection. Through the past decade, his music contained wry humor, drugged-out fantasy and painful reflection, sometimes all at once. Miller wasn't merely a rapper of our generation, he was a lesson for it. He was an imperfect model of perseverance and growth and a case study for how an artist can turn problematic fame into responsible stewardship of music. The breadth of emotion captured in Miller's discography is seemingly boundless, but the following four songs in particular captured vital parts of his legacy.
"BDE (Best Day Ever) – Live" – Live From Space (2013)
There's a part of Mac Miller's legacy that will always rest in the bright-eyed positivity of his youth. Miller was just 19 in 2011 when he released his second mixtape, Best Day Ever. "BDE," an end album reprise of the tape's title track became a crowd favorite at live shows and a sleeper hit behind the tape's official single, "Donald Trump." After the success of his breakout tape K.I.D.S., "BDE" served as a testament to Miller's assured state of optimism, revelling in his first major success, not jaded in the slightest and still itching for more: "And I ain't gonna wait for nothing, 'cause that just ain't my style / Life couldn't get better."
Many artists have already commemorated Miller for his positive vibes on and off the mic, but an often overlooked part of Miller's legacy is the way he used his fame to promote artists on the come up who didn't have the same advantages he had. This live version of "BDE" comes from 2013's Space Migration Tour, which featured then little known funk band The Internet as Miller's backing band. Miller was very aware of how his whiteness and carefree rhymes made him an easy fit for booking agents and college shows, as he discussed with The Fader in 2015. But Miller used this fame to help several black artists who would not get similar looks (or similar checks) until years later. In 2013, the openers for The Space Migration Tour were very much on the rise, but today the tour would look like a festival lineup: Earl Sweatshirt, fresh off of his debut, Doris; Vince Staples, still two years before Summertime '06; and a young Chance the Rapper who had just released Acid Rap, still several years and a few projects away from superstardom. While Miller will always be remembered for his music, his stewardship to the rap game is survived by the people he's helped.
"Diablo" – Faces (2014)
Mac Miller's love affair with jazz didn't start with 2014's Faces, but this may be where it reached its pinnacle. Executive produced by Miller himself (under the pseudonym Larry Fisherman), the between album mixtape contains some of the sharpest jazz production in rap since the late '90s, and "Diablo" is its crown jewel. A relentless banger, "Diablo" combines dynamic fills and 808s with an unexpected but instantly recognizable sample of the Duke Ellington-John Coltrane standard, "In a Sentimental Mood." It's the type of production that earns nods from both hip-hop heads in their teens and jazz cats in their sixties. Miller saves some of his best lines on Faces for the track as well, abandoning convoluted wordplay in favor of the truly affecting, with lines like "If you don't love me then just lie to me," a line commended by friend and fellow MC Vince Staples as "a fuckin' bar." "Diablo" showed that Miller treated jazz as more of a scholarship than a hobby. But his studies never deterred him from his prior strengths, they sharpened them.
"Dang!" (feat. Anderson .Paak) – The Divine Feminine (2016)

In 2016, Mac Miller was in love with love itself. "Dang!" is a vibe that finds Mac frustrated with love for love's sake, fed up with time constraints, egos (his own included) and anything else that gets in the way of his affection. The track pulses with that energy, as Mac two-steps over a electro-disco groove from Canadian beatmaker Pomo, a favorite collaborator of Mac's who would go on to produce "Ladders" and the infectiously funky "What's the Use?" on his final album. Fellow artists remember Miller as much for his artistic attention to detail as for his brash sense of humor, and "Dang!" encompasses both. The song established Miller and Anderson .Paak as pioneers of the new wave disco pop that's since made dozens of hits for Calvin Harris and other DJs. Still, it wouldn't be a Mac Miller song if he didn't reach for laughs with the near-cringey "I just eat pussy, other people need food."
"2009" – Swimming (2018)

Growth has always been a part of Mac Miller's music. Each of one of his five albums has marked a reinvention, some left turn of maturity but with no clear destination. "2009" is different. The penultimate track of Swimming is a mountaintop reflection and the first time in Miller's career where he seems settled. The song is named for the year before Miller's breakout. With the release of K.I.D.S. slingshotting him into the public eye in 2010, Miller fills "2009" with teary eyed reflection on the years between then and now. It would be easy to be cynical about the pitfalls of fame, especially for Miller, who struggled with addiction, isolation and heartbreak in an excruciatingly public way. But "2009" sees Miller decidedly grateful for the journey. "You gotta jump in to swim," he opens the first verse, in which he finds himself enjoying the presence of loved ones and celebrating the lessons he's learned. It's remarkable how lines like "Isn't it funny? We can make a lot of money / Buy a lot of things just to feel a lot of ugly" sound more resolved than bitter, and the feeling shines through to the chorus: "I don't need to lie no more … It ain't 2009 no more, I know what's behind that door." The song is the sound of Mac finally making peace with his mistakes and being grateful for the wisdom he's earned. He's happier to have lived and learned than to not have learned at all.