Field Hockey looks towards first years after its disappointing previous season
September 8, 2017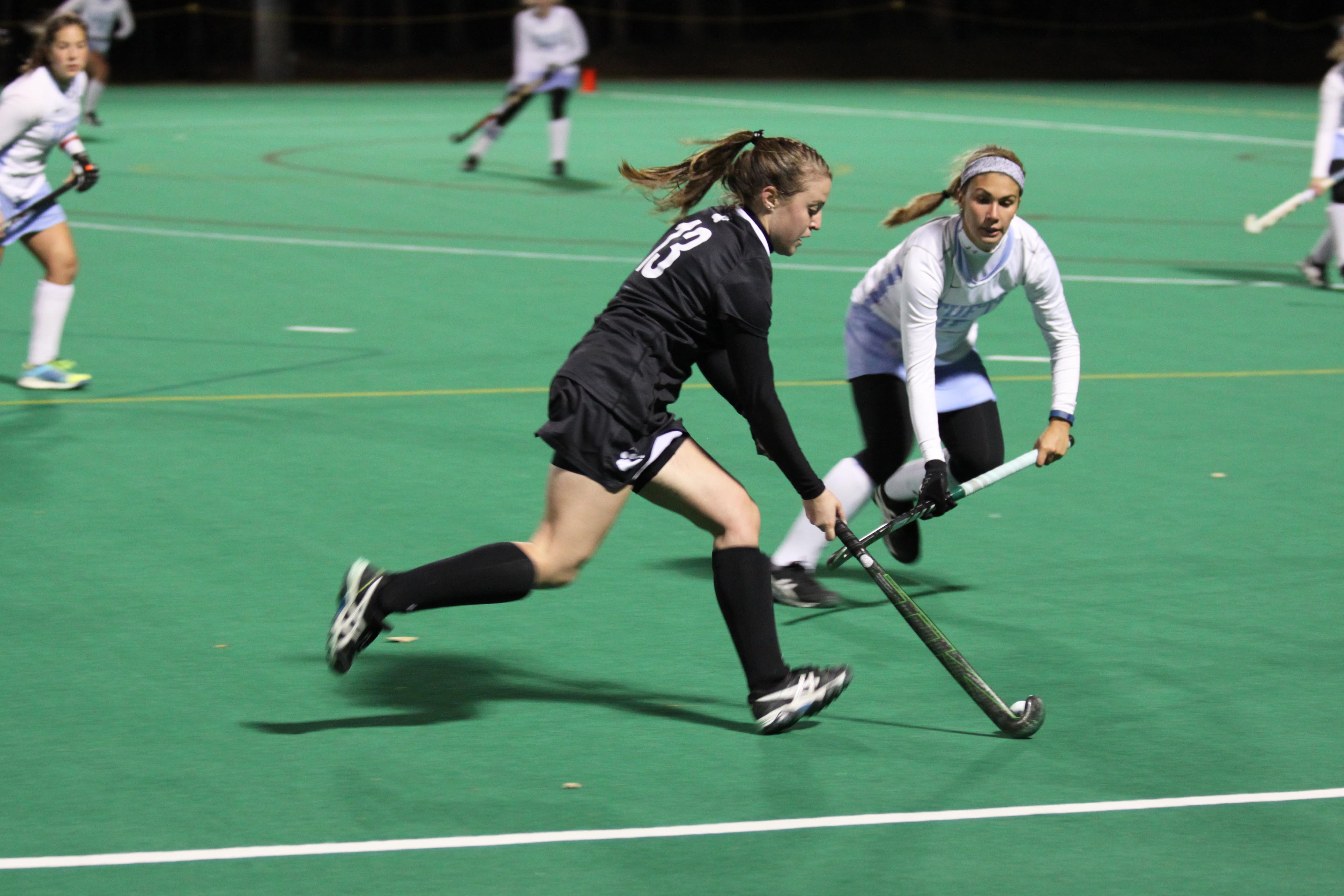 After losing to Middlebury in the NESCAC quarterfinals last season, the field hockey team is hoping to come back strong in its first game against Amherst on Saturday.
Captain Juliana Fiore '18 said the team is using last season as both a lesson and as an inspiration for this upcoming season.
"We were disappointed with how our season ended last year. We definitely wanted to advance more than we did," Fiore said. "So I think we have a fire in us. We weren't satisfied last year, and we're building off of that and using that to fuel our game this year and have a really strong start and hopefully a strong season."
After losing two close games to Tufts and Middlebury at the end of the last season, Fiore believes that scoring is something that this year's team needs to focus on.
"I think last year, it seemed like we had a little trouble scoring, so I think we really want to focus on that this year and make sure [that] when we work hard to get the ball all the way up the field, it's going in the back of the net and not just going wide," she said. "We definitely have the ability to do so, and we just want to make sure we're following through with that."
One of the strengths of the this year's team, according to captain Kelsey Bumgardner '18, is its athleticism and mastery of the fundamentals.
"I think one of our best assets is our speed. We're really athletic. Our forwards can steal from defenders, and we can move the ball quickly in transition," she said. "One way we describe our team is we're not fancy. We do simple things, but we do the basics really well. So at practices a lot of the times, we're doing the same drills over and over again until we get to perfection."
Another unique aspect of the team is the number of underclassmen: there are seven first years and eight sophomores, comprising over two-thirds of the team. One of the most important roles that the first year class has had so far is in goal. Both of the team's goalies are first years.
"We do have a young team, but both goalies have done a great job communicating with us. I feel confident with them behind me," Bumgardner said. "I think it helps that we have some returners in those defender positions who are confident and can communicate with the people ahead of them."
Head Coach Nicky Pearson believes that having a young team is not a weakness, but instead gives students from all classes a chance to show off their talent.
"We're really excited about our first year class, and we think that they have a lot of talent, and they're going to be a really important part of our program this year," Pearson said. "I think the upperclassmen are really using their experience to have a positive impact on the team. The sophomore class has done a terrific job on building on their first year experience and they look so much more comfortable this year."
Bumgardner agrees with Pearson and believes that the sophomores have stepped up and done a good job of emphasizing the team's values to the first years.
"The sophomores, even though technically they're underclassmen, were there last year, and they got how important Bowdoin Field Hockey is, the intensity we practice at every single day and the standard we play to whether it's raining, whether it's an away or home game, or whether we're on astroturf or field turf," she said. "We always play our game."
Fiore hopes that the first game will be a good opportunity to show off the team's abilities and hard work.
"I know I speak for all of the seniors in that we're really excited for the season," she said. "We see a lot of potential in this team, and we're really hoping to come out strong in our first game and to set the scene for the rest of the season."
The team's first game of the season is away at Amherst this Saturday at 11 a.m.