Speaking out on Arthur Brooks
March 4, 2022
This piece represents the opinion of the authors.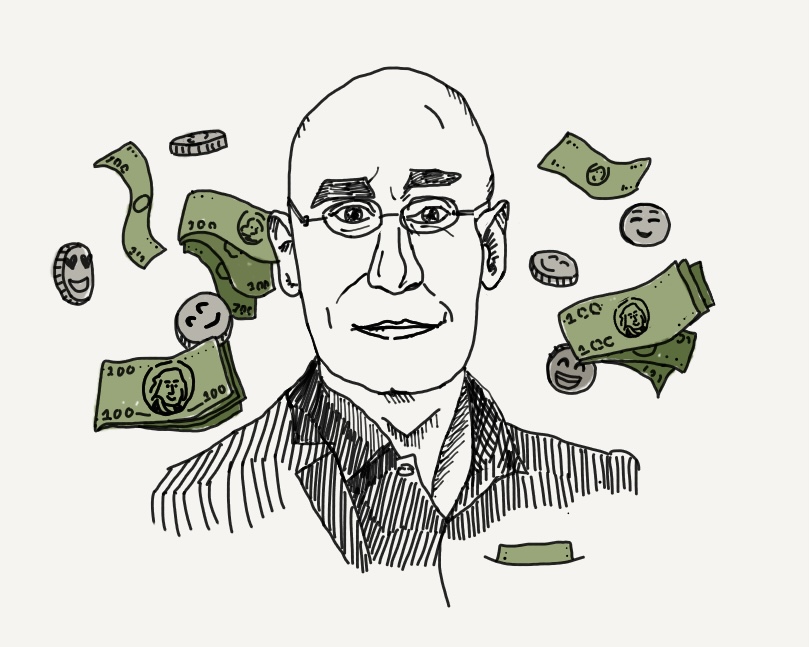 Rich people can claim that money doesn't bring happiness. Poor and working class folks know that it can and does. Their understanding is backed by extensive social science research that overwhelmingly demonstrates a strong association between life satisfaction and access to material resources, particularly in the lower two thirds of the income distribution. Countries with higher incomes report greater overall happiness than poorer ones. Wealthy people have greater life satisfaction than their poorer neighbors. The material basis of this increased satisfaction is not hard to understand: in this country, 16 percent of children live in poverty; 44 percent of adults work for less than a living wage. Even small gains in financial resources can dramatically alter the life satisfaction of the economically deprived.
How social class affects well-being isn't something Arthur Brooks, Bowdoin's inaugural Joseph McKeen Visiting Fellow, spends much time on in his expositions on how to gain a satisfying life, except to argue that direct efforts at reducing poverty will harm the poor and wealthy alike. As he says, "circumstances aren't a productive focus in your quest for happiness." For those unfamiliar, Brooks made his name helming the American Enterprise Institute (AEI), a think tank that functions as a generalized Tobacco Institute, taking in tens of millions of dollars, largely from foundations of inherited wealth, to manufacture opposition to everything from net neutrality to climate change action to minimum wage increases. Climate denialism no longer acceptable? Let's start talking about individual carbon footprints. Racism is out? Time to start a conversation about the virtues of individual liberty.
For Brooks, the causes of scarcity are always found among the working class themselves, through a series of unfortunate cultural dispositions. The poor can stop being so poor if they can give up being "takers" rather than "makers," shedding their "learned helplessness" and by developing a "culture of entrepreneurism." Still, he leaves it somewhat unclear what the wages will be at Starbucks and meatpacking plants when all the workers have left to start their own businesses. Since leaving AEI, Brooks has taken this show on the road, repackaging the value system of capitalism—work, family, faith, personal responsibility—as a paid expert on happiness.
At Bowdoin, classism never takes a day off. Even an event for the "Common Good" can be an opportunity to spend untold thousands of dollars hiring America's most prominent shill to sell the virtues of individual happiness. That many here can easily nod along with Brooks' class-washed bromides is an object lesson in how economically segregated American life has become and the class insularity of our community. How are poor and working-class students, battered by social and economic forces out of their control, to take Brooks' admonitions for 'personal responsibility' as anything other than an institutional legitimation of their impostor syndrome? Similarly pernicious is that any student might take the obvious deduction that when one speaks from a place of wealthy self-interest there are markedly lowered standards for intellectual rigor. There was no similar campus-wide exhortation from the president to "engage with his ideas" when Noam Chomsky visited, despite his vastly more important intellectual contributions and substantive efforts toward the common good. As time runs out on the choice between immoral, unsustainable inequality and a habitable planet, it is long since past due to make Bowdoin's "common good" something other than assuring the comfortable that their contentment is what truly matters.
Jack O'Brien is an Associate Professor of Mathematics. Sarah Nelson is a member of the Class of 2022.