Students pursue funded internships in the arts
September 13, 2019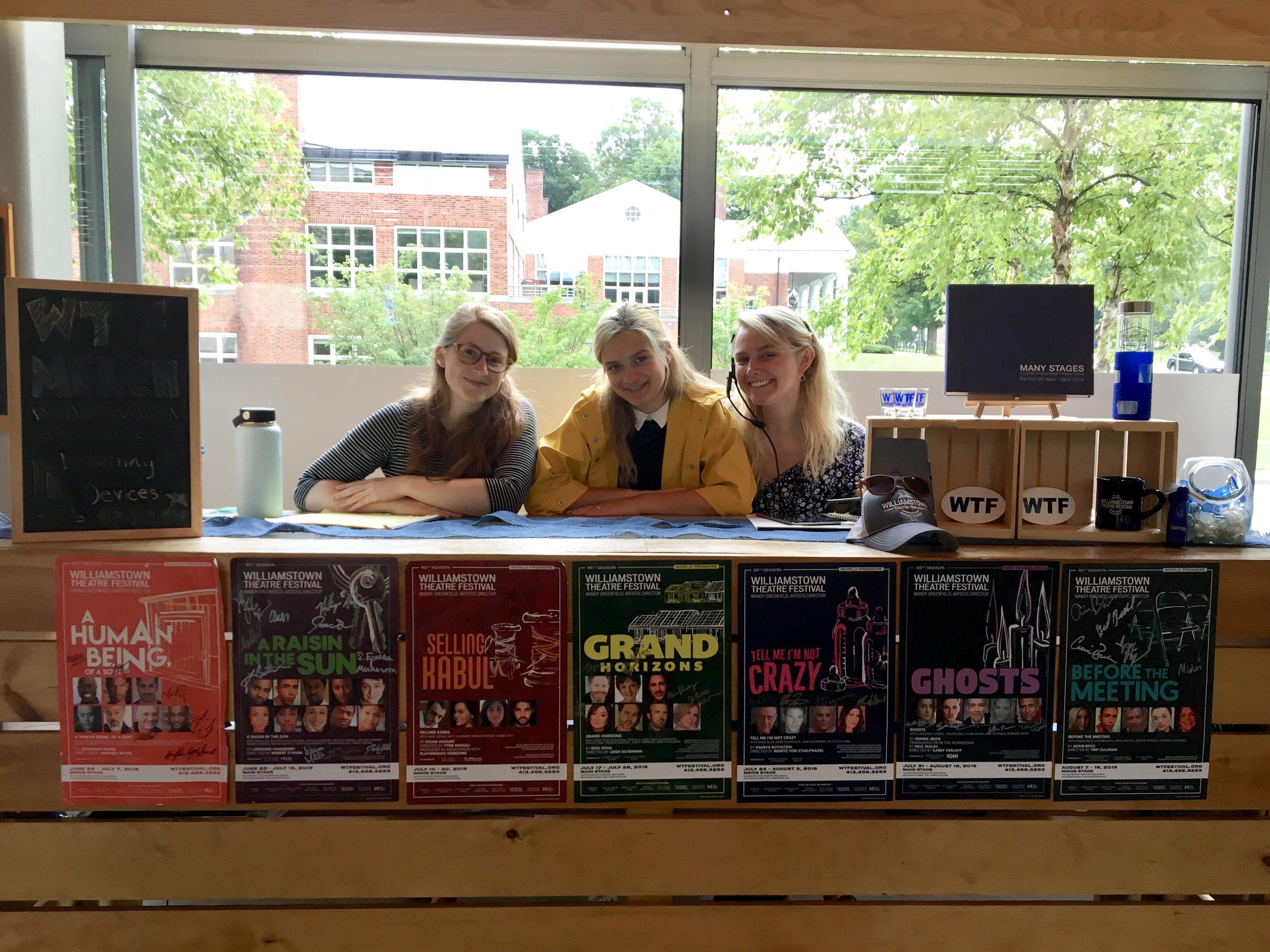 From Brunswick to San Francisco, Bowdoin students bring their summer internship experiences back to campus. This past summer, funding was awarded to 97 students to pursue internships in numerous fields such as marine science, healthcare, education, nonprofit and social services. Thirteen of the grants were awarded to students working in the arts, an unprecedented number.
"This year we had the biggest [number of] art internships. As we grow this program, we will continue to grow the number of arts-related internships," said Kristin Brennan, Executive Director of Career Exploration and Development (CXD).
Students worked in filmmaking, music, dance and other fields with funding from CXD. Across all fields, students found creative ways to incorporate art into their summer work.
"There were internships that integrated arts and other career fields in fascinating ways, such as an entrepreneurial venture in durable textiles and an archaeology project," said Brennan.
One of the students working in the arts, Lucy Sydel '22, worked for Movement Research—a laboratory in New York investigating dance and movement-based forms—where she took classes and worked in the Media and Communications office.
Unlike a conventional research experience, Sydel's work involved taking classes where participants were required to dance in order to understand body movements. One of Sydel's classes taught anatomy through experience and movement.
"A lot of [the classes] were under the category of somatic practices, which is this fancy term for physical inquiry and internal processes of dance … A lot of it was investigating how people should stand and walk in the best posture and in the best way, [combining] meditation, relaxation and anatomy," explained Sydel.
The CXD funds were crucial for Sydel because they allowed her to take on the otherwise unpaid internship and immerse herself in her work without having to worry about finances for the summer.
"I found [the funds] really helpful, especially in the arts, because all the other interns, even my boss, had to work a full-time job on top of their full-time commitment in the office," said Sydel.
Another student, Noah Keates '20, worked at Lone Wolf Media, a documentary film company located in South Portland, as a production intern. Keates spent much of his time editing and shooting scenes, as well as developing and researching potential stories for future documentaries. One of Keates's documentaries will be released in a few weeks.
"I have better knowledge of the whole production experience for bigger projects," said Keates. "[I] learned from a lot of super knowledgeable people about editing [and other] skills I will use on my own projects at Bowdoin."
Hope Keeley '21 worked at the Williamstown Theatre Festival in Williamstown, Massachusetts as an audience engagement intern. Her days were long, beginning at noon and lasting until midnight. She admitted that the role was nothing glamorous—setting up the merchandise stand and inspecting the box office.
"But it got into the nitty-gritty of what actually happens to make a show go successfully and to make sure that every audience member has the best experience possible," said Keeley.
Although Keeley loved the theater and the people she worked with, at times she found the people-pleasing aspects of the job to be tedious.
"The one thing that I did figure out is that administrative theatre is not really my ball game," said Keeley. "Being surrounded by creative people fueled me to come back here and do the work I really want to do."
Nonetheless, Keeley still appreciated the experience, especially for the opportunity to see seven productions, several of which will be headed to New York this season.
"Our goal is for everyone at Bowdoin to have the opportunity to pursue their professional aspirations over the summer," said Brennan of CXD. "That is just as true for art students as it is for any other."