Museum of Art Curator departs for Harvard
September 6, 2019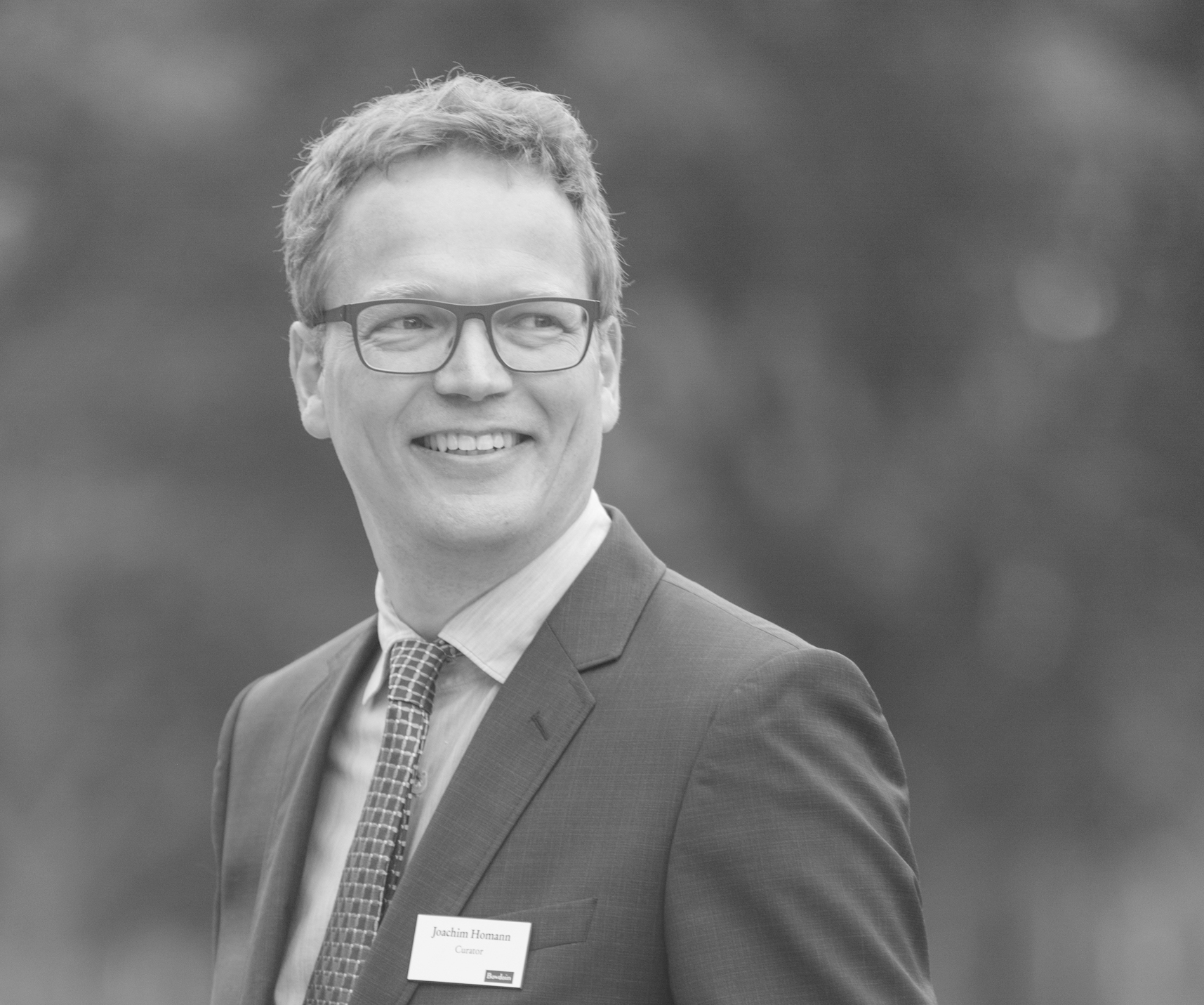 This summer Joachim Homann, the curator of the Bowdoin College Museum of Art (BCMA), left the College to join the staff of Harvard Art Museums as the Maida and George Abrams Curator of Drawings. He was the head curator of the BCMA from 2010 until his departure.
While in his position at Bowdoin, Homann focused on a wide breadth of subjects. Some recently curated exhibits included a celebration of the centennial of the founding of the German art school the Bauhaus, an exhibit featuring nocturnal landscapes in American art and an exhibit highlighting the work of painters such as Maurice Pendergast, Richard Tuttle and Hendrick Goltzius. He also published five catalogs during his tenure.
Before assuming his position at Bowdoin, Homann was the curator of exhibitions and lecturer in art history at the University of Texas at El Paso, as well as the curator of the Picker Art Gallery of Colgate University. He was a graduate curatorial fellow at the Busch-Reisinger Museum at Harvard, a subsection of the larger Harvard Art Museum.
In his new position, Homann will oversee the Harvard Art Museum's extensive collection of drawings and will specifically curate a recent donation of over 300 Dutch, Flemish and Netherlandish drawings by collector George S. Abrams.
One of his most memorable exhibits was the simply-titled "Why Draw?" a wide-ranging investigation into the large scope of contemporary drawings. The exhibit showcased works by Winslow Homer, Mary Cassatt, and even a seven-foot tall portrait of Pharrell Williams.
Co-directors of the museum Anne and Frank Goodyear thanked Hohmann for his time at Bowdoin and wished him well in his future endeavors. Anne Goodyear lauded Homann for his open, inquisitive and occasionally unorthodox curatorial style, demonstrated in exhibits like "Why Draw?"
"I think it's wonderful to create a drawings catalog oriented around the question: 'Why Draw?' Rather than [taking the] approach that Joachim had all the answers, it's quite the opposite; he [took] a strategy where he's asking a question and thereby inviting other people to ask questions."
She added: "It is very lovely when curators can provide their take on things, but what I love is that Joachim opened us up. That quality of engaging conversation has been one of the hallmarks that distinguished Joachim's time here."
They added that they believed his new position at a university museum such as Harvard's would highlight BCMA's prestigious reputation and bring more attention to its extensive and unique collections. Frank Goodyear described BCMA as a perfect springboard for passionate and creative curators.
"This museum has been recognized as a place of extraordinary excellence for a long time, but it's a smaller museum, and we like to say we punch above our weight, so it's not surprising to see somebody of Joachim's exceptional scholarly background come here, do ambitious projects, realize these significant publications, foster these partnerships and then [appear] on the radar of the larger, wider world."
Many of Homann's responsibilities will be shouldered by Alisson Martino, a postdoctoral curatorial fellow at the Museum. Martino was the Andrew W. Mellon Postdoctoral Fellow in Africana Studies last year and co-curated the exhibition "Fashioning Modernity" that was on view at the Museum's Becker Gallery last spring.
She will be joining two other members of the curatorial team: Curatorial Assistant Elizabeth Humphrey '14 and Andrew W. Mellon Post Doctoral Curatorial Fellow Sean Burrus.
This year, she will be working on various curatorial projects as well as finding new ways for the Museum to engage with the student body and faculty.
"I am excited to bring together my areas of interest to support projects at the BCMA and look forward to working with faculty, students and the community this year," said Martino.