Asian Heritage Month spreads cultural awareness
April 6, 2018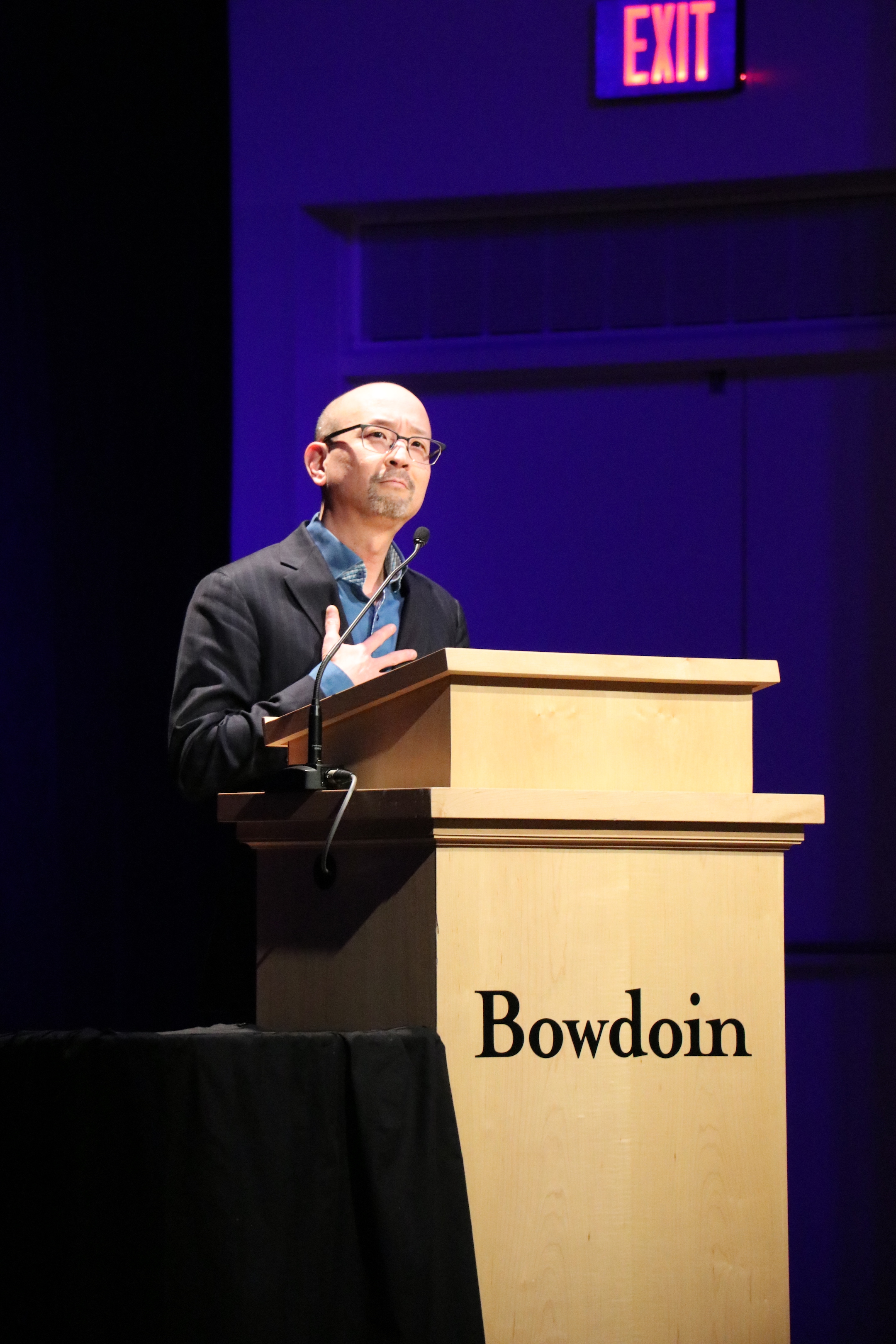 This month, Bowdoin's Asian Students Alliance (ASA) will host Asian Heritage Month, an opportunity to reflect on and discuss the importance of Asian and Asian American identities and to celebrate their diversity. Inspired by the nationwide observance of Asian American and Pacific Islander Heritage Month in May, which commemorates important dates such as the first arrivals of Japanese immigrants and the completion of the Transcontinental Railroad, Bowdoin's Asian Heritage Month will include discussions with artists, media icons and other prominent figures in the Asian American and wider Asian community.
According to Chareeda Rustanavibul '18, co-president of ASA, the organization's original celebrations have grown to include a much broader selection of events and a much more inclusive, campus-wide focus.
"Last year was the first year that we decided to extend [Asian Heritage Month] officially to a month. This year we're just keeping the tradition going …  to celebrate and generate more cultural awareness here on campus, specifically within Asian American identities [and] Asian Pacific Islanders. And so a lot of the events that we are putting on are to get more of that across our campus. So we're trying to address it from a different variety of perspectives, a different variety of identities," she said.
ASA's mission has also grown with its programming. While its focus was initially much smaller, the group has expanded to include more Asian identities and is closely associated with both the Student Center for Multicultural Life and other related groups, including the South Asian Students Association (SASA), Chinese Language and Culture Club (CLCC), Japanese Students Association (JSA), Korean American Students Association (KASA) and the International Students Association (ISA).
Rustanavibul noted in particular that ASA has in recent years encouraged activism and has provided a means for those who identify as Asian to tell their own story.
"Since my first year, I would say ASA has taken more of a stance especially here on our campus. There's always this conception of the model minority, that Asians aren't people of color, that Asians are basically white … and with the rise of the 'tequila' party and the 'gangster' party, all this stuff that has created more tension. We've had more events, more activism, more discussion. And I feel like since my freshman year, we've had a big transition to becoming more prominent in this activist culture and highlighting these important issues that are overlooked by the community and society," Rustanavibul said.
ASA co-president Arah Kang '19 affirmed the group's commitment to this dialogue.
"I think the biggest thing that we push for is that you don't have to be Asian to be involved with ASA. We want to be as inclusive as possible. It would be nice to spread awareness and to gain recognition that Asian people are people of color and that we do have a voice in sharing our own culture and our heritage.
For my three years here, the big thing I've learned is to have open dialogue and create spaces and opportunities for it. I think the biggest thing is trying to understand that people are from different backgrounds and different exposure levels, and some are from homogenous areas and some are not," she said.
In light of its goal to explore and promote diverse viewpoints within the Asian community, ASA has invited a host of speakers for Asian Heritage Month, including Clara C, a prominent musician and YouTuber, and Jenny Yang, a comedian best known for her work with Buzzfeed and Comedy Central. Other events will include a discussion of social justice in education led by Dr. Kevin Kumashiro, a workshop on art and perceptions of race, as well as discussions of Asian American masculinity and a screening of a documentary on the Chinese Exclusion Act.
Both Rustanavibul and Kang look forward to sharing these events with the Bowdoin community.
"Our mission statement is to build solidarity based on these common experiences of Asians and Asian Americans. And so we feel that with these events we're able to highlight that more and showcase a broad variety of different experiences," Rustanavibul said.