'The Threepenny Opera' is a beggar's play, modernized
November 17, 2017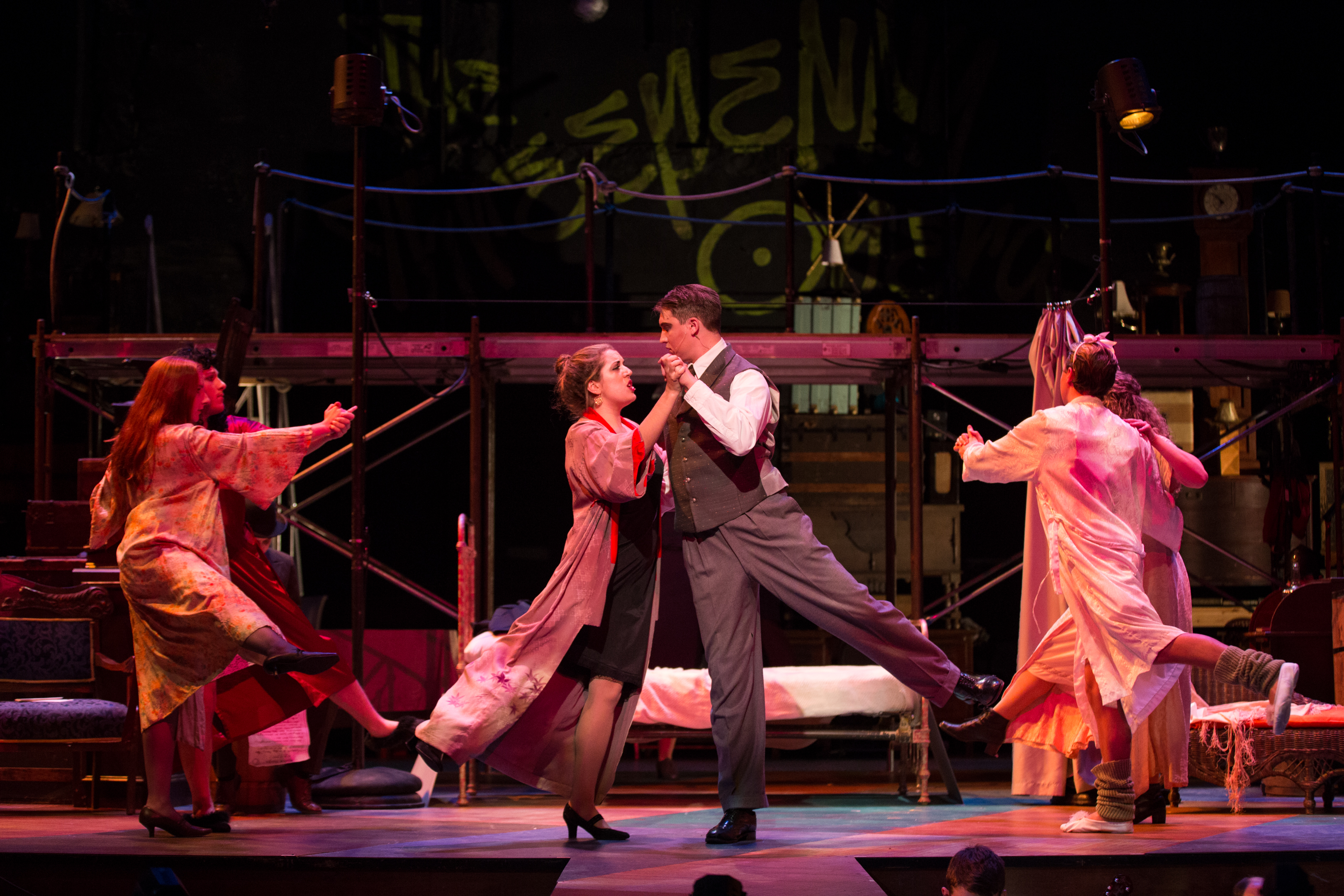 This weekend, the Pickard Theater stage will be filled with gangsters, prostitutes and the unusual sounds of Kurt Weill's music in Bertolt Brecht's "The Threepenny Opera." From the plot to casting to music, this rendition of Brecht's most well-known opera challenges perceptions of gender and class, particularly when viewed in a modern context.
"[Brecht] had this idea that you don't go to the [theater] to forget your daily worries and get taken away to a faraway land," director and Professor of Theater Davis Robinson said. "He wanted plays to engage an audience with the ideas of the play and not pretending you're someplace else."
The play critiques capitalism, featuring a cast of characters who struggle to make a living.
"It's all about people on the low end of the scale trying to survive," Robinson continued. "What it keeps pointing at is the people you don't see—the big bankers, the people who really control all the levers of power, never get touched."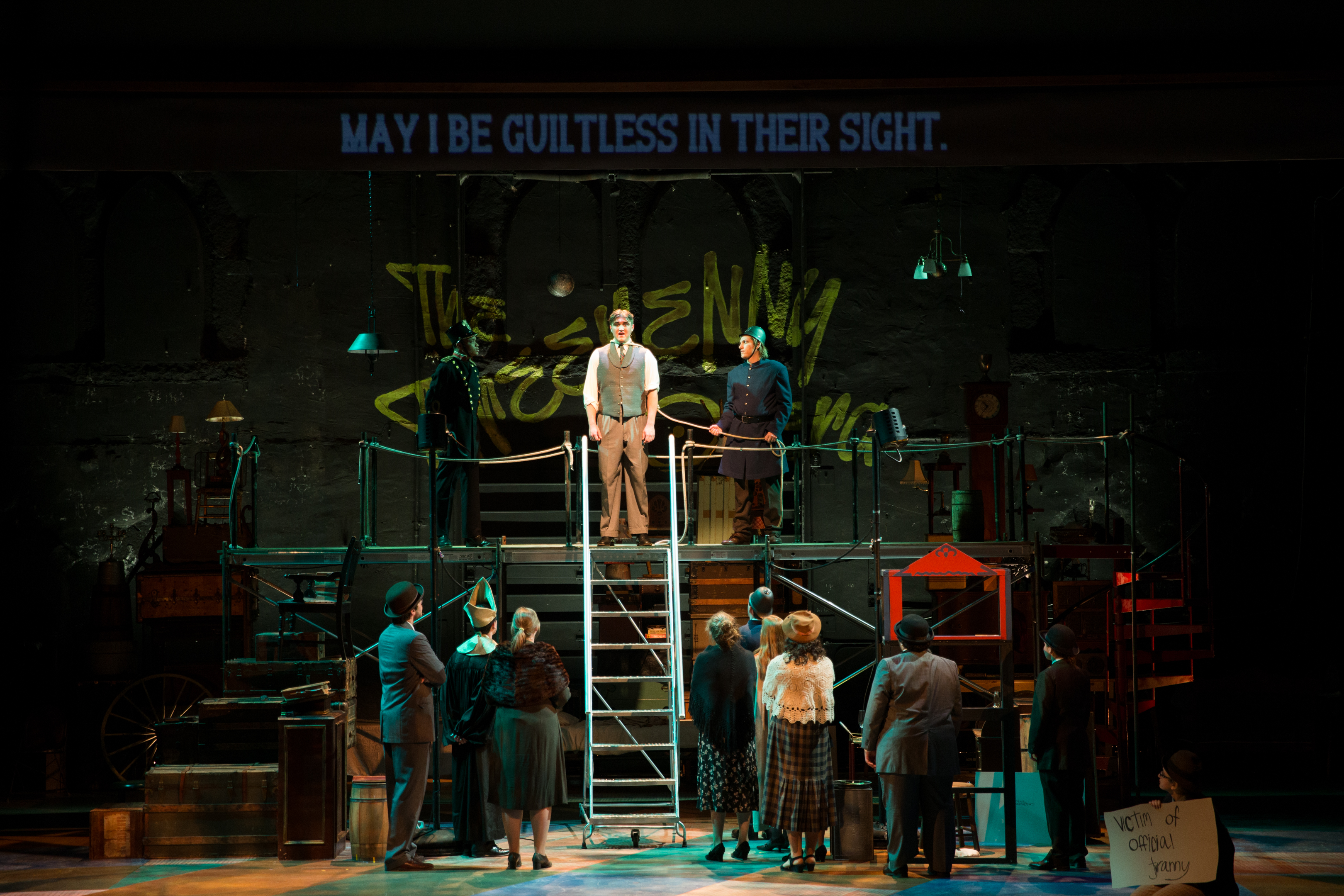 Robinson has made additions to the show in order to make it more relevant. During the song "Ballad of Sexual Obsession," the crew will project a slideshow of famous men, whose sexually perverted actions have recently been revealed, such as Anthony Weiner and Harvey Weinstein.
"We happen to be in a particularly powerful time right now for the show to speak to people … because it critiques men in power for how much they are abusing that power with women, whether it's paying for women, whether it's cheating on people, whether it's not being able to resist," Robinson said. "We had four slides when we first started. Over the last three weeks, we've added a slide a day, two slides a day. It's gotten to the point of comedy."
"It's a play that is not held back in any way," said cast member Holden Turner '21. "[It's] trying to make the audience think about what is going on and what needs to change in this system that's being represented on stage."
Robinson also made unusual casting choices in an effort to modernize the play.
"Because we're in 2017, we're conscious of the brothel having male characters and female characters. We have women who are also playing gangsters in the gang," Robinson said. "When you do a show like this, you have to acknowledge that stuff rather than reinforce bad theatrical stereotypes."
Robinson cast three-quarters of the roles last spring, and waited until September to add students who had either studied abroad or were first years. Casting was open to all students regardless of their level of experience.
Casting corrupt and murderous gangsters as the heroes, the play has often been called an opera for beggars.
"The whole show makes fun of opera and the idea that it is a high-class art form with heroes," Robinson said. "They very purposefully wanted to do an anti-hero and puncture all expectations of what opera is."
Part of this puncturing of expectations applies to the music. Musically directing since she was a first year, Jae-Yeon Yoo '18 is reprising her role as musical director.
However, Weill's music provides her with a unique challenge.
"In some ways, it's challenging because it's dissonant. It's not something the audiences are going to be used to hearing, but for the cast and for me, who have been living with this music since September, it's actually gotten into our ears and heads so much that it's proved to be less of a challenge than I thought it would be," Yoo said.
"It's jazz-based," Robinson added. "Kurt Weill has his own distinct style. It's got a modern feel to it."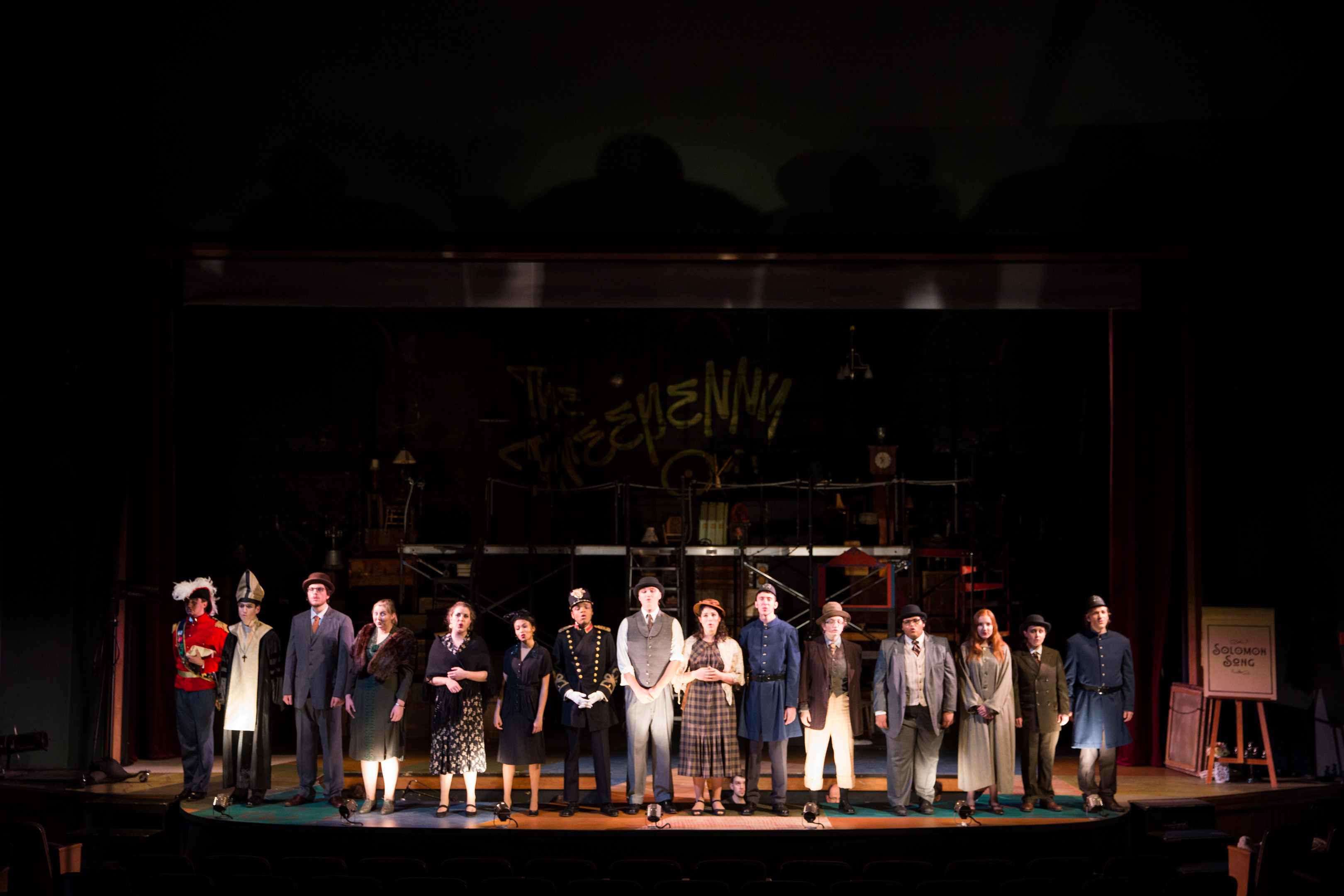 Yoo is grateful for the ways in which she has been able to collaborate with Robinson.
"This particular production has been really exciting because it's allowed me to work with Davis on a more creative level, versus just in the professor-student relationship," she said.
The production has allowed students, professionals and alumni to access these relationships.
Grace Kellar-Long and Turner are the only first years who were cast in the musical, both of whom have participated in theater productions before.
"I auditioned on the spur of the moment. I was looking for a way to be involved with things on campus, and I enjoyed doing theater in high school," Kellar-Long said.
"This is the biggest theater production I've ever been in. It seems so professional," Turner said.
Both students and professionals contributed to the production. Robinson hired professional lighting director Karen Perlow to design the intricate lighting Brecht plays require.
Brenna Nicely '10, education and community programs manager at the American Repertory Theater, was hired as the dramaturg. Her background in theater and German allowed her to consult with Robinson on the best translation of the script.
"We spent the spring and the summer going through all the different versions of the script. We tried to come up with the most accurate organization," Robinson said.
"Don't miss it. It works on a political level, an artistic level, a musical level, a cultural level. And it's entertaining. It's a spectacle. It's full of stuff. Full of surprises," Robinson added. "And we ain't gonna do this again."