Polar Bear of the Week: Ben McKenzie '23
May 6, 2022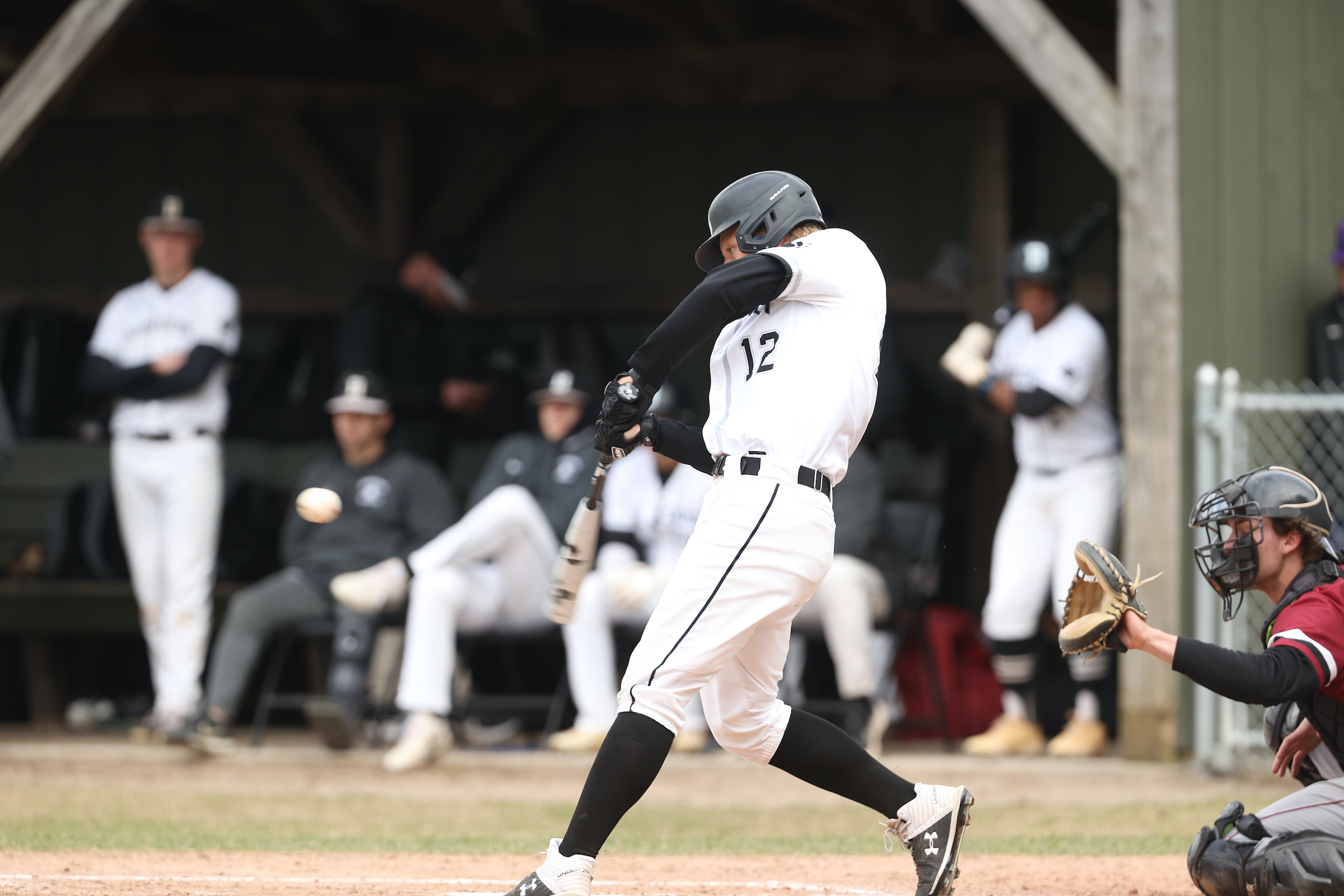 Last Saturday, Ben McKenzie '23 set a program baseball record with six hits in a 17-4 win against Bates. The same game, McKenzie also had five runs and five RBIs.
McKenzie believes that he has always had an affinity for the sport, dating back to when he began playing in his home state of Massachusetts.
"I've been playing baseball as early as I can remember," McKenzie said. "I was in first grade, so, now, about 13 years ago, playing tee-ball …my parents probably got me into the sport, and then I kept playing from there."
After several years of gaining experience, McKenzie began thinking about playing baseball at the collegiate level as early as middle school.
"In middle school, I didn't really know what college [was], but that's when I started being like, 'This is something I can do for a little longer," McKenzie said.
McKenzie was initially drawn to Bowdoin's baseball team when he attended a baseball summer program and had the opportunity to connect with Bowdoin alumni—all of whom encouraged him to learn more about the College's team.
"I met with Coach [Mike] Connolly, and I loved him and the program," McKenzie said. "It was a school that I could really see myself pursuing. Obviously, it's got good academics, and I hoped I could use baseball to get into the best school possible."
Despite the sizable break between seasons due to Covid-19, and the fact that he was not enrolled in the fall semester of 2020, McKenzie has fond memories with the team and is optimistic for his future on it.
"The experience has been kind of crazy. Freshman year was awesome and was off to a great start. We had really good upperclassmen leadership, and then we had to go home just like that," McKenzie said. "This has been the first time since [Covid-19] that I've been on campus, and I didn't even know three quarters of the team …[It] is kind of crazy, but it's been awesome."
During his record-breaking game, McKenzie remembers not being aware that he had done anything more than play an impressive game.
"I just got two hits and kept hitting," McKenzie said. "[Breaking the program record] wasn't something that I thought of during the game until people came up to me— I was probably the only one not thinking about it."
While McKenzie is pleased with his performance, he does not want his record to detract attention from the success of the team during its win against Bates or during the season overall.
"It's pretty cool, having a record, obviously, but we also won the game 17-4, so that was good, too," McKenzie said.
After splitting the series against Bates, McKenzie is looking forward to strengthening his connections with his teammates as they advance to playoffs, which begin this Saturday against Amherst at Pickard Field.
"It's a great culture that's been established, and we've just had a really good season so far," he said. "It's been really fun."