From Zeta Psi to DEI: Ladd to undergo renovations
February 11, 2022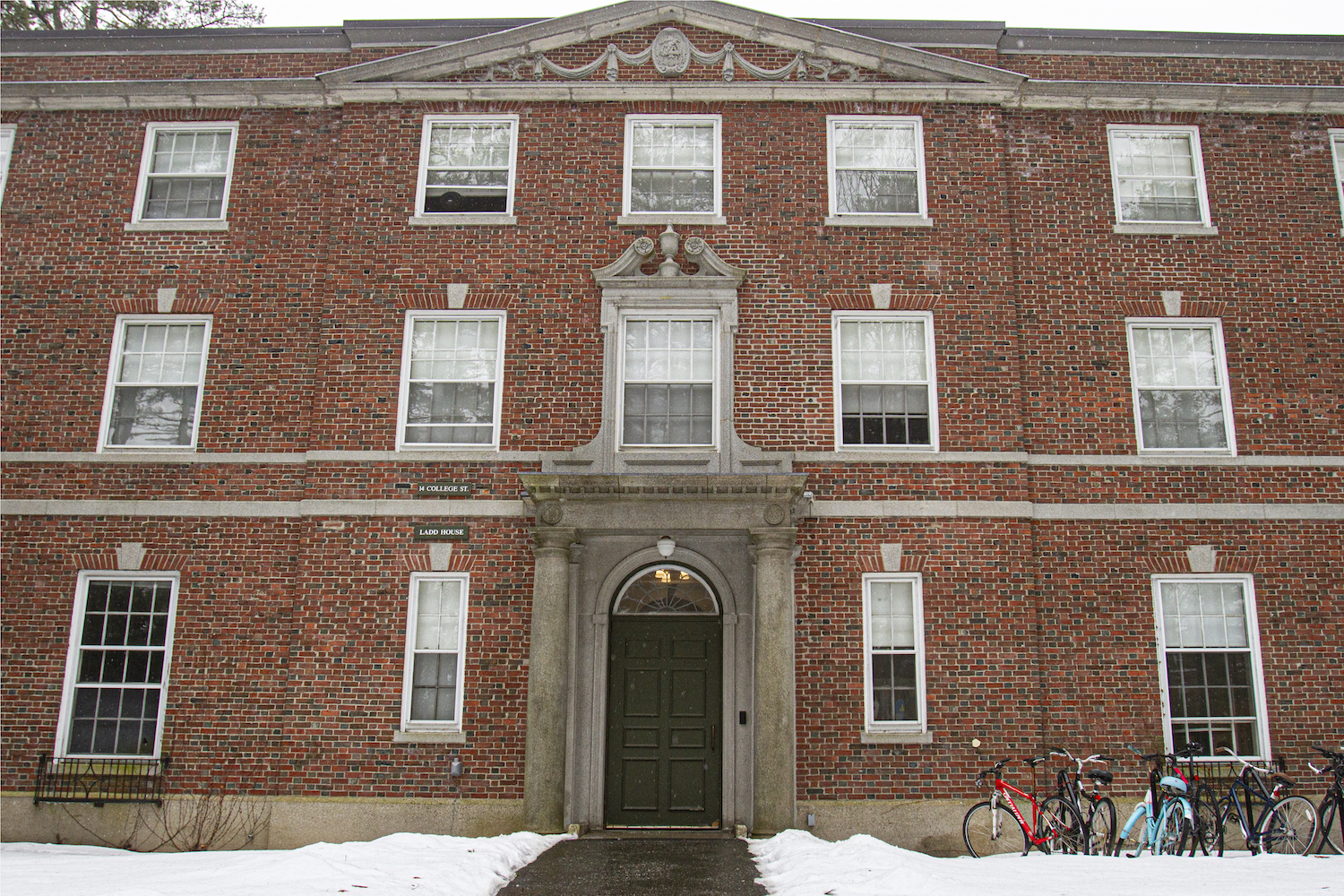 On Monday, the College announced that Ladd House will close following the end of the academic year and will undergo renovations. The changes to Ladd are meant to create a space for students with a multiplicity of identities to explore themselves and their lived experiences.
"We all need to be able to be our whole selves in spaces," Kate Stern, associate dean of students for inclusion and diversity and director of the Center for Sexuality, Women, and Gender (SWAG), said. "I'm really excited about both still having some spaces that feel that they fit the needs of the centers but also having a place for [students] to walk in and not have to be pulled apart."
In an email to the student body, Senior Vice President and Dean of Student Affairs Janet Lohmann detailed the specifics of the changes, which include a reshuffling of most of the DEI-related departments of the College. Intended to be completed in early 2023, the offices Center for Multicultural Life (CML), THRIVE, SWAG, the Rachel Lord Center of Religious and Spiritual Life and the Student Accessibility Office will be moved into a renovated Ladd House. The space will include offices on the second and third floors and a community space on the first floor. Additionally, Counseling and Wellness Services and Residential Life (ResLife) will be moved to the renovated 30 College St. and 24 College St. respectively following the demolition of Dudley Coe.
"The two spaces in that building are large enough for us to have significantly larger student meetings and a much better student hangout space," Whitney Hogan, director of residential education and associate director of student life, said. "We [currently] often will have drop-in hours for students affiliated with the college houses or ResLife and we're excited to do that in a more welcoming and larger area."
Plans for the changes to Ladd began in the spring of 2020, when Lohmann proposed the idea to Senior Vice President for Finance and Administration & Treasurer Matthew Orlando. Lohmann saw a need for more buildings on campus for diversity-related departments as well as more space for Counseling and Wellness Services, which is currently spread across campus.
"My job in student affairs is to try to think about all these things beyond the classroom," Lohmann said. "I knew we needed more space for counseling. I talked to students who were women of color, for example, and who were at 30 College because they were working with Black Student Union, but involved with SWAG because they were very engaged, and so I was sort of thinking about bringing those pieces [of identities] together."
The College's choice to use Ladd as a new space for multicultural life and diversity-related spaces is a result of the building's central location on campus. Additionally, Ladd is accessible to those with mobility barriers, which the administration believes will foster a more inclusive space on campus.
"In Ladd, [the elevator] has access to all four levels, including the basement. So that means that any student guests, faculty, or person on staff can access any of the offices or programs that will be offered there," Assistant Dean of Student Affairs for Inclusion and Diversity & Director and Rachel Lord Center of Religious and Spiritual Life Eduardo Pazos said. "To us that is really, really exciting."
Following the announcement, student reactions to the changes to Ladd have been mixed. While some praise the College for finding a space for students to explore their important and varied identities, some feel that the changes to Ladd will leave a social void on campus, resulting in an erasure of the very identities that the College wants to protect.
"I just don't understand the point of combining [DEI] into one space entirely," Ladd resident Jane Shanahan '24 said. "I feel like having multiple locations for different groups of people is important. Throwing [the departments] into one place kind of takes away the importance of those individual locations."
"As a member of THRIVE and as a member of Ladd House, [the decision] was conflicting at first," Alaijah Rubianes '24 said. "It's nice that THRIVE is getting more space … but on the other hand it's almost like [Bowdoin is] consolidating all of the minority groups into one spot. What about the rest of campus?"
Additional student criticisms center around the College's approach to releasing the information about Ladd. While students within THRIVE and other networks were consulted during the process, Ladd residents and alumni were not part of the conversation.
"I feel like it'd be better if the administration was more transparent with us," Ladd resident Rahul Dasgupta '24 said. "[The decision] was a secret kept from us until the day it was announced. They couldn't tell us any information about it, which was very strange to us."
While students are understanding of the administration's need to create spaces for students to explore their lived experiences on campus, they remain skeptical that this place will be one conducive to such exploration.
"It's also important to consider that there are people who are going to benefit from this space … now that it's a place that has these [DEI-related] departments in it, maybe they'll be more comfortable coming there," Dasgupta said. "However, I know that there are also a lot of people who will be much less comfortable using the space because of [the number] of faculty departments here."
Editor's note 02/13/2022 at 5:25 p.m. EDT: A previous version of this article incorrectly referred to Janet Lohmann as the Dean of Academic Affairs. The article has been updated to reflect that Janet Lohmann is the Senior Vice President and Dean of Student Affairs, not Dean of Academic Affairs as was previously reported.