Bowdoin transfers 144 acres back to the Midcoast Regional Redevelopment Authority
September 25, 2020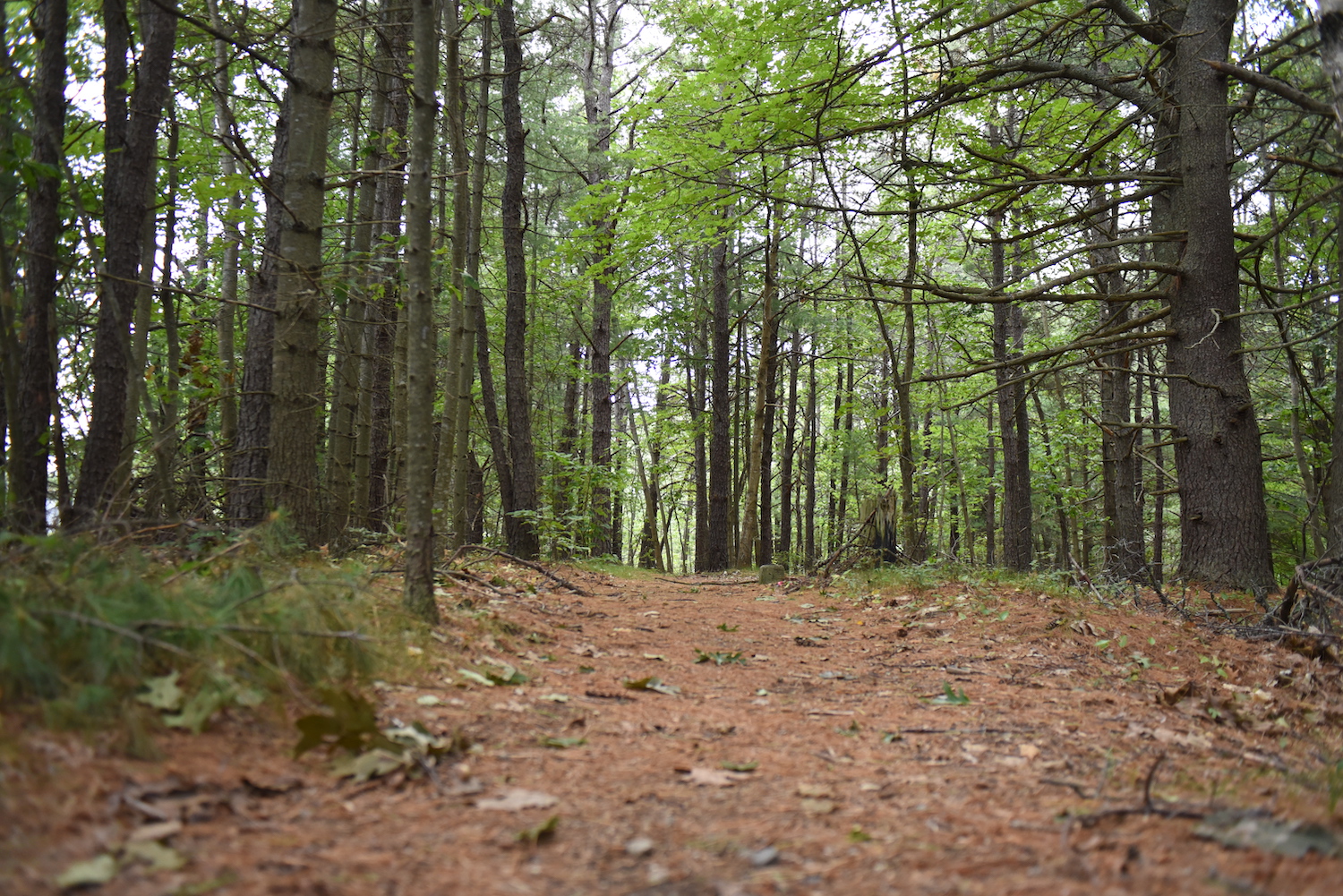 BC-3 is a 144 acre plot of land that occupies the southwestern zone of the former Brunswick Naval Air Station. Once used for base operations and military training, the land now serves as a monument to Brunswick's rich history and biodiversity. Radar towers and retired military equipment are scattered among young aspen groves, natural cranberry bogs and a rare coastal meadow.
For years, the College sought to transform BC-3 into an academic and recreational space for the campus community. After passing a screening process administered by the Midcoast Regional Redevelopment Authority, administrators submitted a proposal to the Department of Education requesting a transfer of the property to the College. Seeking to return the land to functional use, the Department seemed prepared to approve the request. But in late 2016, the plans fell through.
"We were looking at this process that wasn't too promising relative to our application, and we had this whole laundry list of needs for financial investment," said Catherine Ferdinand, a government relations and land use specialist for the Office of the Treasurer in a Zoom interview with the Orient. "That included demand for housing space and $100 million of deferred maintenance. So the decision was made to not reapply for this portion of property."
A two-minute bike ride from campus and nearly 30 acres larger than the Schiller Coastal Studies Center, the land represents a valuable resource for several members of the community.
"It is undeveloped woodland left fallow for many decades," said Vladimir Douhovnikoff, associate professor of biology, in an interview with the Orient. "It contains many unique ecological features such as vernal pools, meadows and grasslands, and [it] is so wild it even supports a population of fishers we've observed."
Douhovnikoff, who specializes in plant ecology, often takes his students to BC-3 for fieldwork. Recent projects include research on clonal reproduction and a management plan project, where students explore potential conservation uses for the property.
In a 22-page report, Douhovnikoff's students advocated for maximizing "recreational, educational and conservation-based use" and proposed the formation of a committee made up of students, faculty members, scientists and representatives from the Brunswick community to "oversee the long-term progress and implementation" of these objectives.
While the Bowdoin administration acknowledges the value of BC-3, it is currently focused on developing the land that was successfully transferred to the College—most of which is concentrated in the northwest section of the former base.
"It's not that the administration didn't see BC-3 as having no value, it's laying it relative to the other needs [of the College] and the probability of success," Ferdinand said. "I just think our focus is on the 130 acres we do own outright."
Nevertheless, some still consider the loss of BC-3 a mistake worth investigating.
"With sound Bowdoin stewardship, this land would have provided great educational, recreational, conservation and community opportunities for generations to come,"  Douhovnikoff said. "Almost nobody knows about any of this. If it remains unknown, we as a community can't learn from it."