Farewell, Bowdoin football
November 22, 2019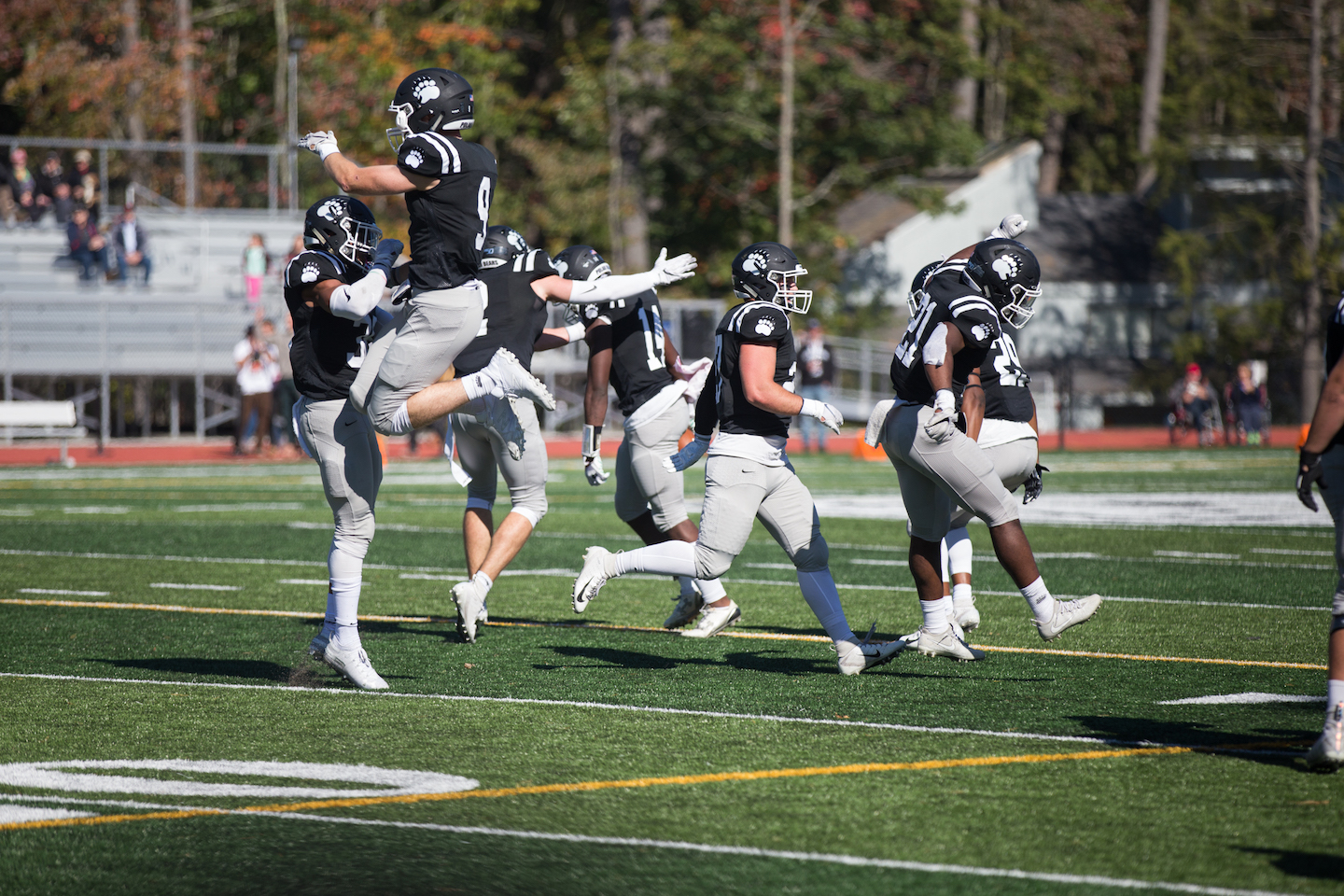 The Bowdoin football season ended much like it began: badly.
After carrying a 14-point lead into the fourth quarter against Colby, the Polar Bears allowed 27-unanswered points in the final period, falling 47-34 to cap off the team's third winless season in four years. The loss cemented Bowdoin's place in the sub-basement of the NESCAC and deprived the team of a CBB title for the eighth straight year.
Up where the sun shines brightly and the birds sing sweet ditties, Middlebury became the first team in NESCAC history to finish a season 9-0 and took home the program's first league championship since 2013. Must be nice.
With the loss, Bowdoin football again made history of its own, concluding the worst four-year stretch in the 130-year history of program. Across that stretch, the Polar Bears are 1-34, having been outscored 470-1,245 by their opponents.
I have had the delicious misfortune of writing about the team for half of that stretch, and now that it's ending, this column is, too.
I started on this beat to learn about the psychology of a team that never wins, and, having watched them lose all but one game that they have played, I've learned … something.
Bowdoin football is an enigma, wrapped in a contradiction, stuffed inside an anachronism. Players past and present have told me that Bowdoin football has been the most formative experience of their lives, not despite its abysmal performance but because of it. Football is the reason that some of them are able to go to college, to make it through college and to make a living after college. They're telling the truth, and we should take them at their word.
But you also haven't seen all of Bowdoin football until you've seen a middle-aged fan pouring a hefty amount of Tito's Vodka into a Yeti thermos at noon on a Saturday at a tailgate full of parents wearing name tags emblazoned with their players' faces and eating lukewarm chili out of crock-pots on plastic tables covered with those gaudy disposable tablecloths you only see at children's birthday parties.
Try to hold those two things in mind at the same time. It's not easy to do.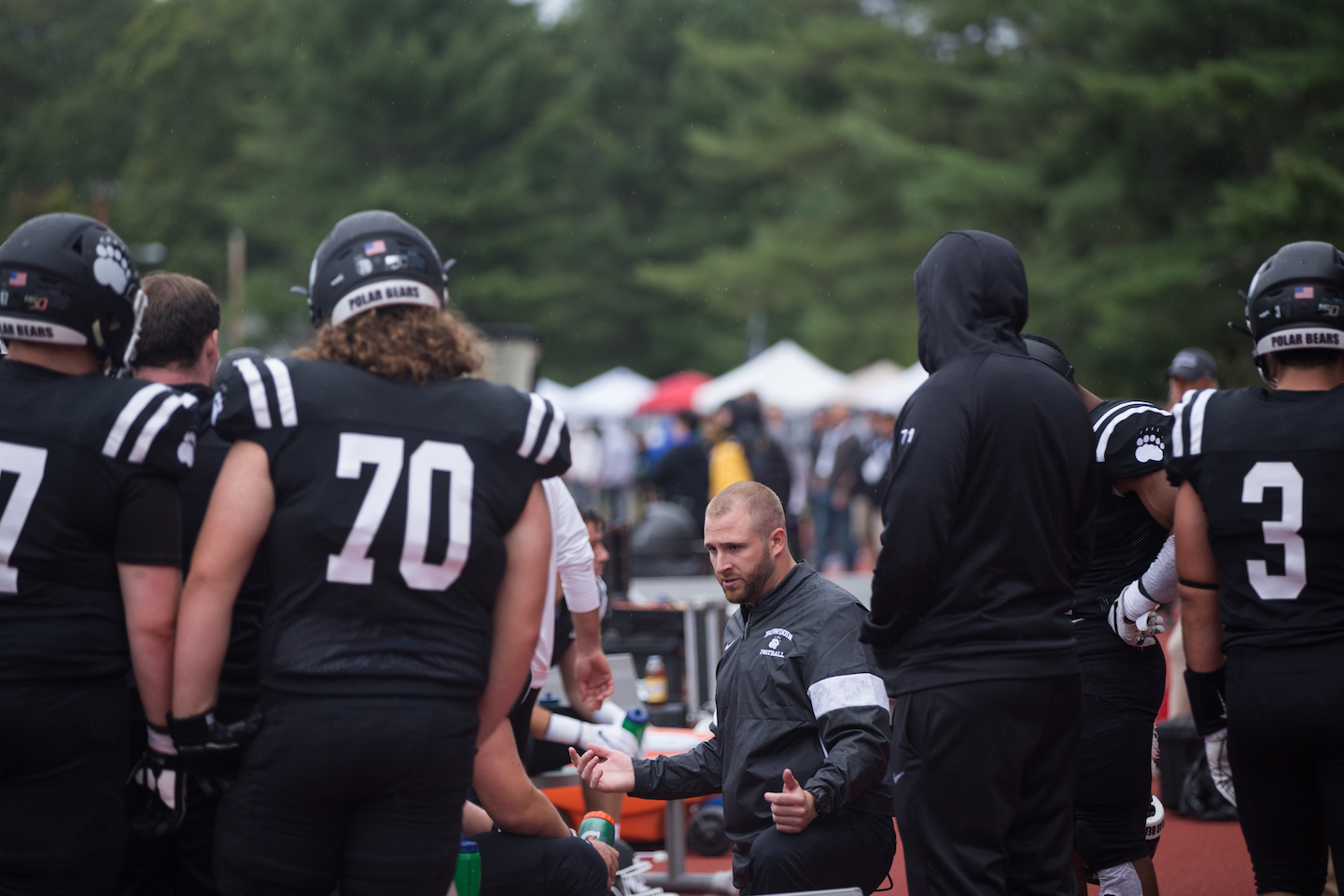 Can Bowdoin football be fixed? Maybe. Diversifying its recruiting pool would be a good place to start. But really, I'm not sure that the program is broken in the first place. In 2019, potential recruits have more Division III football programs to choose between than ever before, and Bowdoin's admissions rate has hit an all-time low. If, as the College maintains (but refuses to substantiate with data), its goal is to recruit athletes who would be competitive applicants without their athletic credentials, the system seems to be working just as designed. The only thing that's broken are our expectations.
''But what about Middlebury' you might ask, 'a school with a similar institutional profile and a winning football team?'' The obvious but important difference is that Middlebury already wins football games. Recruits are attracted to historically-successful programs and the cycle perpetuates itself. The question remains how to break out of it.
Ultimately, the future of Bowdoin football is less pressing than the present reality of Bowdoin athletics. In my effort to learn about the psychology of a team that never wins games, I learned a lot more about the psychology of an institution that fields a team that never win games.
Bowdoin is not a sports school and will never be a sports school. Most non-athletes are either completely ambivalent about or vaguely dismissive of the whole concept of varsity sports in the first place, and I see no reason to believe this will ever change. Despite this fact, Bowdoin remains an institution that is thoroughly shaped by its desire to attract and retain varsity athletes. No aspect of the College, from admissions to academic affairs to alumni relations, remains untouched by this commitment.
The effects are both cultural and financial. In the 2019-20 operating budget, the College allocated $7.9 million, or about 4.5 percent of the total budget, to its athletic programs. That is both a very big and a very small number, depending on how you frame it. But regardless of your perspective, it is a whole lot of cash to spend on programming that benefits at most one third of the student body, generates practically no revenue for the College and provides a leg up in the admissions process for a pool of white and wealthy applicants. This system raises fundamental questions about fairness that we have not even asked, let alone answered.
I did not come up with the name for this column, and I thought it was kind of lame when I first saw it, but I've come to like it. Bowdoin athletics are more than a game: they're a real institutional force. It behooves us to keep an eye on them.
Thank you for reading. GoUBears.