A new narrative for Mario Balotelli
November 15, 2019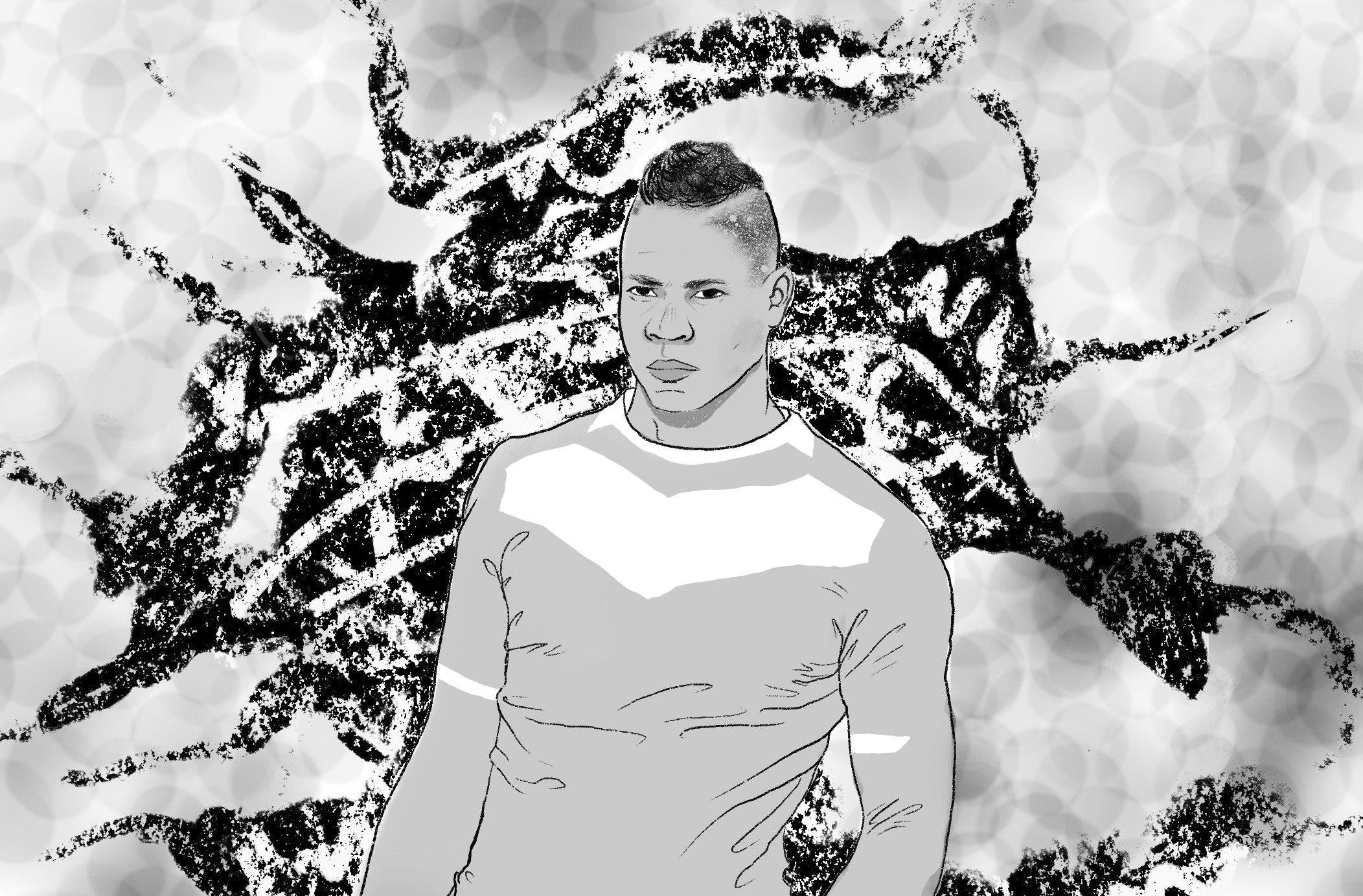 It is no coincidence that many of my earliest memories involve the game I fell in love with as a child. At three years old, I was watching my dad coach youth soccer. By the age of four, I was kicking a ball around with no other motive other than the pure, unbridled joy of it. At five, I lost my first tooth in a post-match donut on a field that I would play on for years to come. At home, I remember sitting on the couch in awe watching the speed and power of Thierry Henry, the ferocity that Rio Ferdinand brought to every tackle, the acts of sorcery that Lionel Messi would pull off with the ball seemingly glued to his foot. As I grew older, my obsession with the players, the clubs and the game only intensified.
The game as I remember it then, however, is nothing like I'm experiencing it now. I'm still in awe—but now, it's at the vile acts of hate that seem to be here to stay. Intolerance is a global problem and one that isn't distinct to any one particular corner of the world. Its manifestation in the world's game is no surprise to me. But I have been amazed by it as of late. Amazed that it has become so prevalent. Amazed that I now watch, sometimes cringing in anticipation that some black player or Jewish player or anyone considered different by fans might be abused.
A month ago, I watched in my room as the England-Bulgaria match was paused in Sofia. Nazi salutes and monkey chants were obtrusive in the stadium until match officials had the culprits removed from the stands. The reactions after the match were, as you'd expect, widespread condemnation and outrage across Western Europe in particular. In Bulgaria and many of the racially and ethnically homogenous countries of Eastern Europe, this sort of behavior in stadiums is simply the status quo. And while racist incidents have been rampant in England, France, Germany and plenty of other Western European nations, they are often accompanied by overwhelming regret and sincere apology for the ignorant attitudes that many see as the minority. This isn't the case in Italy.
As a kid, I also remember watching Mario Balotelli, a player who is immensely talented, physically dominant and has a propensity for producing some incredible goals. His form has ebbed and flowed, as have his relationships with managers and teammates. "Egotistical, problem child, wasting God-given talent" was the narrative around him when I was growing up. In retrospect, I read that narrative a little bit differently.
Balotelli was born to Ghanaian immigrants in Palermo, Sicily. He was placed into foster care when his parents could not afford to pay for his health care needs, which is when Mario Barwuah became Mario Balotelli. His foster parents, an Italian man and a Jewish daughter of Holocaust survivors, would raise him in Brescia, a province in northern Italy. There, he'd begin his career as a soccer player and would soon be discovered by Inter Milan, one of the most storied clubs in Serie A, the Italian top-tier.
At 18 years and 85 days, he became the youngest Inter player to score in the UEFA Champions League. But the next few years would prove difficult for him. He was under constant scrutiny from Jose Mourinho, a manager known to fans and players as "the chosen one," but to many young talents as an enigmatic and often antagonistic figure. After a move to England and a hostile return to Inter's rival club, AC Milan, Balotelli would take a hiatus from Serie A.
This summer, he returned, hopeful that things in Italy had changed for the better. But if he had been paying any attention to the domestic league, or more tellingly, to the political news in Italy, he would have known that it hadn't.
As of late, the dominant political discourse has been that of the Matteo Salvini's "Italians first," League Party, well-known for its anti-immigrant rhetoric and its sympathies with Italy's fascist past. Last week, the League and its far-right counterparts abstained from a Senate vote on a committee that Liliana Segre, a Holocaust survivor and senator for life in Italy, had proposed to investigate mounting hate speech, racism and incitement to violence on ethnic and religious grounds. As Rachel Donadio wrote this week in The Atlantic, "how Salvini and his allies respond to Segre publicly will determine what kind of country Italy wants to be: one that reckons with its fascist past, or one that celebrates it or banalizes it for political gain."
The banality of racist and anti-Semitic attitudes in Italy are abundantly clear when you examine the onslaught of racial incidents in Italian football, even in this year alone. Last Sunday, monkey chants rang out from the corner of Stadio Marc'Antonio Bentegodi, home to Hellas Verona Football Club. In the 54th minute, Balotelli took the ball, punted it into the stands and attempted to walk off the pitch. The match was suspended for four minutes while fans were warned and Balotelli was convinced to stay on the pitch. He would later bury a strike from the top of the box, reminding me of the Balotelli I watched as a kid.
I was not shocked by the monkey chants, particularly during this week of heightened turmoil in Italy, but the skepticism with which the Verona manager, Ivan Juric, brought to the post-match interview was surprising. "They provoked him with jeers and sarcastic chants, but they were not racist," he told reporters. "Anything else is a lie." Video obtained from that corner of the stands contained audible and incessant monkey chants.
This sort of perverse response to racial abuse has become a common theme of Serie A. When 19-year-old Moise Kean, a Juventus player at the time, was on the receiving end of racial abuse from a group of Cagliari fans notorious for hurling racist insults, his teammate Leonardo Bonucci said he deserved "50-50 of the blame" for antagonizing the Cagliari fans. When those same fans targeted Belgian national Romelu Lukaku, they posted an open letter to Facebook.
Far from an apology, it read:
"When you declare that racism is a problem to be fought in Italy, you just help the repression against all football fans including us and you contribute to create a problem that is not really there, not in the way that is perceived in other countries … I guarantee you that what they do or say to an opponent player of another race is not what they would ever say to someone they would meet in real life."
These sort of responses to racism have become taboo, at least in the United States. I expect to hear these half-brained rationales in a Key & Peele skit. It is my sincerest hope that this level of ignorance is not as rampant in Italian society as it is in Italian football. If it is, however, I feel for the players, for Mario Balotelli and for the people of Italy who feel they will never truly be Italian.
With fresh eyes, I read Mario Balotelli's narrative differently and hope that he can help rewrite Italy's.