A defense of taking classes credit/D/fail
October 18, 2019
This piece represents the opinion of the author.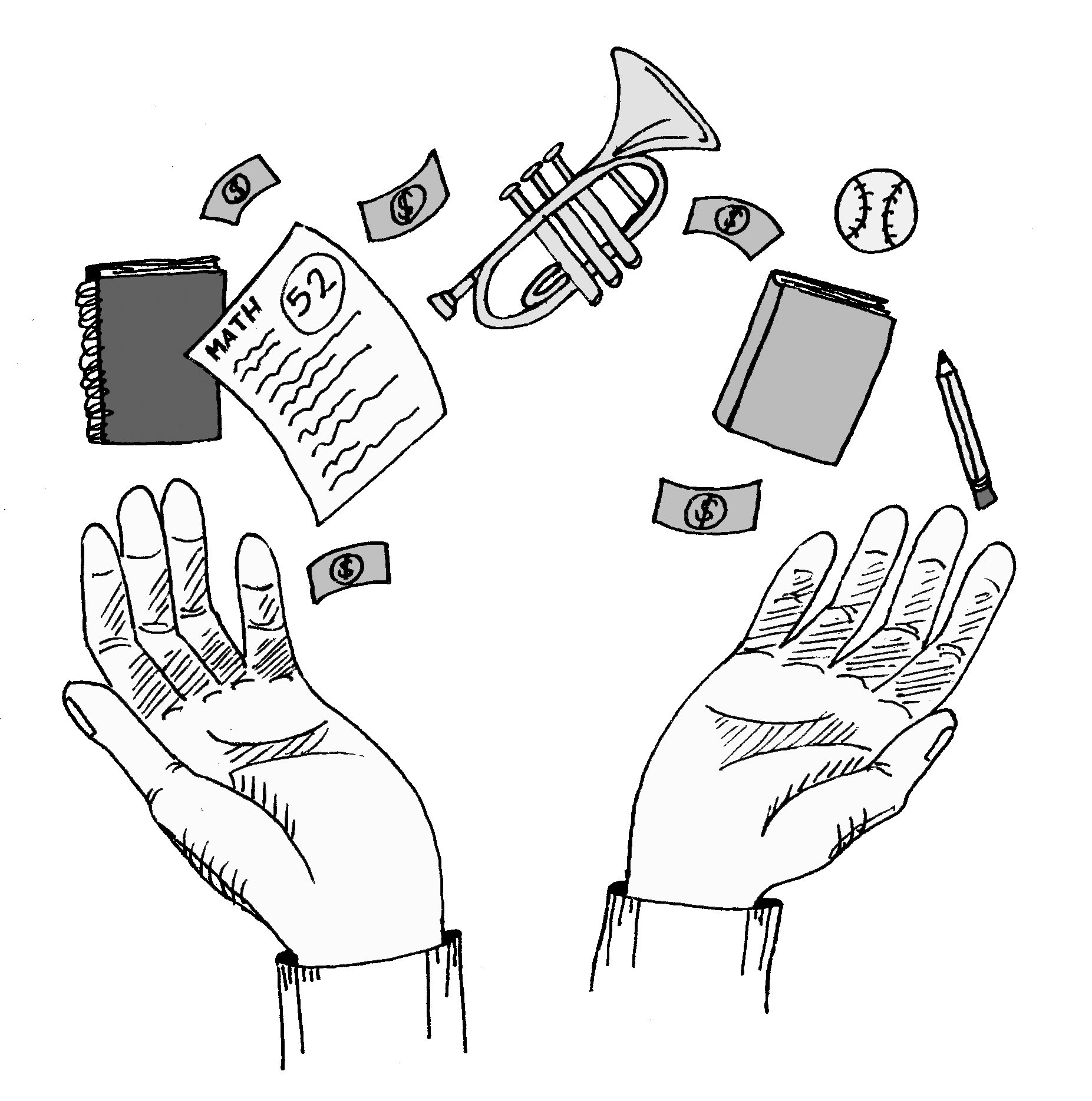 Reading the October 4 opinion article, "Pass/failing is an act of academic cowardice" brought me back to what was definitively my hardest semester here at Bowdoin, sophomore fall. I was balancing a ton of different things that semester, just like so many other Bowdoin students. I was working three jobs on campus, acting as programming chair in my college house, performing in a musical ensemble, trying to enjoy my sophomore year and figuring out what exactly I wanted to do with the rest of my life. I also decided to take Multivariate Calculus. While I was pretty sure I didn't want to major or minor in math, I was still interested in it. The class proved to be really challenging for me, so after I was unsure how the first quiz went, I told myself that if I got an 80 or higher, I understood the material well enough and would be fine.
I got a 52.
From this, it was clear to me that no matter how much work I put into this class—and as my friends, my peers in the class and my professor can all attest to, I was putting in a ton of work—there was a chance that I would totally bomb out. For me, this was the first class I had encountered like this. It was a great experience in life, but did not solve my current real-world problem: that I wanted to take the class, but knew at this point that if I didn't change something, my semester would be miserable. I don't just mean in terms of my grade in that class—while it would have sucked to do badly it wouldn't have been the end of the world—but in regards to everything else I was doing. So many people I know emphasize how Bowdoin can be a juggling act. Sports, class, music, clubs, social life, sleep—there's a give and take that everyone has to learn to deal with. For me, I might have been able to do alright in the class if I dropped everything else I was doing that semester, but the liberal arts experience is about so much more than Multivariate Calculus.
So in the end, I took the class Credit/D/Fail. The Op-ed's author, Ella Crabtree, seems to assert that this is an act of "academic cowardice," that in doing this I would be slacking off and not putting in the work I need to get an A. I agree with her that academic engagement is vital, but I have a drastically different opinion on how Credit/D/Fail affects engagement. I didn't see any data supporting her points, and while I also don't personally know the statistics, I have gone through the Credit/D/Fail process and know it was not an easy decision. She argues that "rather than putting in the serious work required to get A's in demanding courses, students evade much of the revising, rewriting, quizzing and serious studying they would otherwise engage with." From my personal experience I can tell you that sometimes, no matter how much work you put into a class, it doesn't always equal an A. I was meeting with my peers multiple times every week, working with my professor in office hours, making separate appointments after class and going to the class's drop-in hours even after I chose to take the class Credit/D/Fail. Even if more work would have gifted me an A what was I supposed to do to find the time? Quit one of the jobs I needed to make sure I could support myself and buy books and other essentials in college? Drop concert band, which has always been such an important break for me? Shirk the responsibilities of being a programming chair? On top of this, her comments about taking "easy A" classes Credit/D/Fail makes no sense. People take these classes because, as Crabtree asserts, they are an "easy A." People taking classes they view as easy A's, as right or wrong as they might be about the class in the first place, take it for the GPA boost. This seems to be much more in line with the problem of "academic cowardice" that she talks about, even though she does not mention having any problems with this (and even then, I wouldn't ever want to call any of my peers academic cowards).
And let me be clear, this isn't just my problem. Just the other day, I was talking to a friend who was thinking of taking a class Credit/D/Fail for the same reasons I did. She was interested in the subject but found some of the units difficult, no matter the work she put into the class. To challenge herself to learn new things but to do it without the stress of a grade, I recommended that she take the class Credit/D/Fail. Ella, before you try and tell me that this is a cop out and a way to preserve my ego, please walk a mile in my shoes. Please understand your privilege and know that taking a class Credit/D/Fail out of laziness is the exception, not the rule, and that it is necessary for those who can't afford—in some cases literally—to devote their lives to a class that they're simply curious about. Know that your peers are as academically engaged as I'm sure you are, and as a rule, they do not try and take the "easy" way out. All I ask in the end is that you show a little bit of respect to the academic community, and before you decide to demean the entire student body and demand that "out of respect for themselves" they don't take classes Credit/D/Fail, I hope that you can come to understand the complex reasons people choose this option.
Benjamin Bousquet is a member of the Class of 2020.