Brunswick medical marijuana store turns over new leaf
September 13, 2019
As I drove through Brunswick Industrial Park toward Elevated Remedies, I was hit by the unmistakable smell of weed. The skunk-like scent was unsurprising, but it disappeared as soon as I pulled up to the storefront. Once inside, I did not find the small, dark stoner hideout I had imagined. Rather, I found a sleek, professional retailer.
Elevated Remedies is Brunswick's second medical marijuana storefront, but the first to open after the town passed a marijuana licensing ordinance, which went into effect January 1. Keith and Kevin Carlon, brothers and Brunswick natives, opened the store August 16 hoping to not only create a profitable and viable business, but also destigmatize marijuana usage.
"Yes, it's a business opportunity. But it's also an opportunity to have a very real social impact, especially in my hometown," said Keith. "We seek to advocate for and empower local medical cannabis users. We want to do that using information and destigmatization as tools."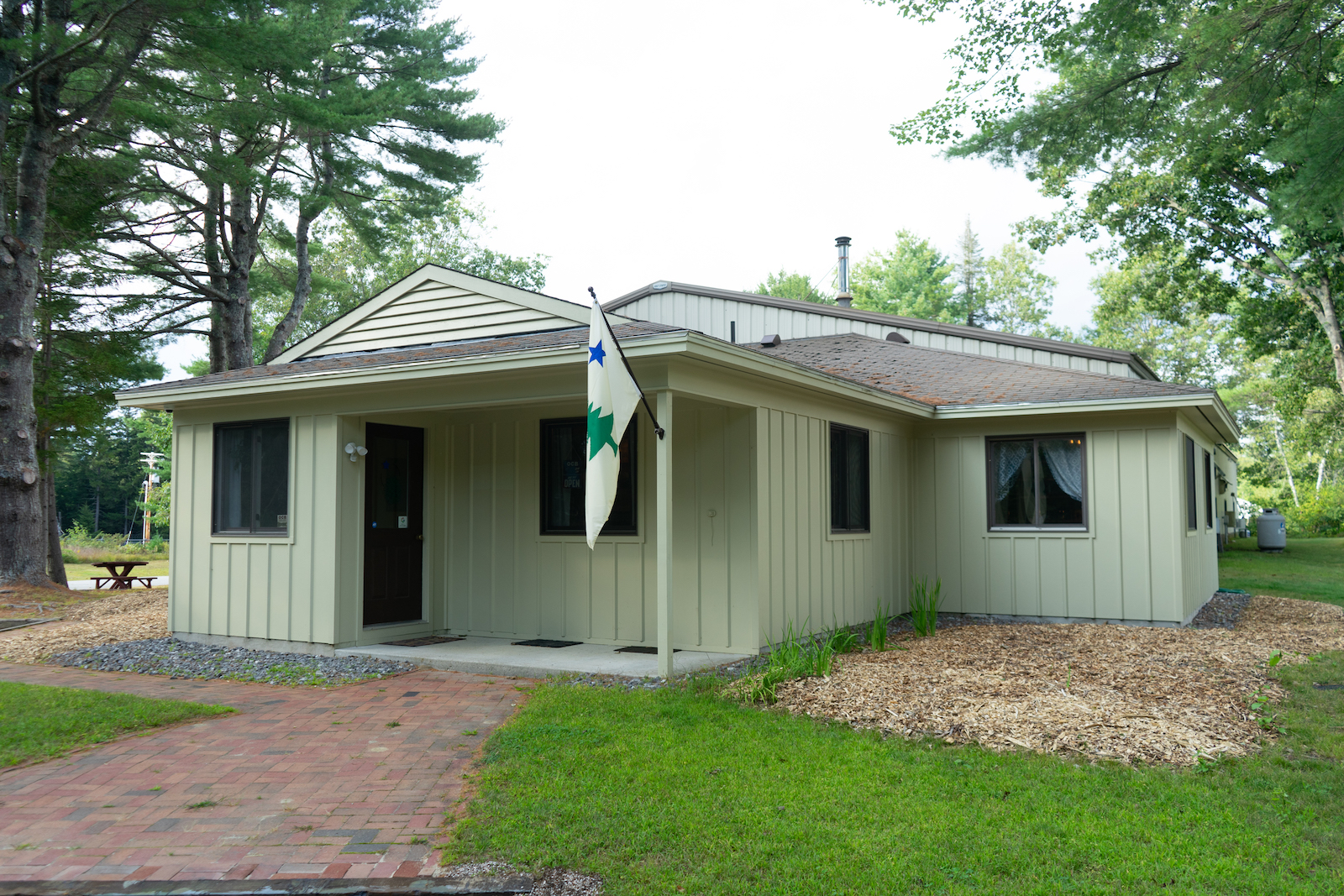 The store's interior embodies this mission; instead of psychedelic colors and Bob Marley posters, infographics explaining cannabinoids line the walls. There's a waiting room with pamphlets and flyers, as well as a private room in the back for one-on-one patient consultations.
"When you come into the store, I'm going to give you anywhere between 15 and 30 minutes of my time, if that's what you want. If you want to sit down and really talk about [cannabis], we have a comfortable space for that: it's private, it's discreet," Keith said. "We're not a weed cashier."
Although anyone can enter the store, sale of products containing THC are limited to clients who are at least 21 years old and have received a Maine Medical Marijuana Card from a doctor. They also sell a variety of CBD products that other visitors can purchase. Keith said Elevated Remedies receives between four and six visits per day, but has seen a steady increase since they opened a month ago. So far, their clients are mostly middle-aged and elderly adults looking for alternatives to prescribed medical treatments.
"Our mom suffers from pretty severe autoimmune issues—inflammation, chronic pain," Keith said, explaining how he was introduced to the concept. Cannabis, Keith said, can help manage pain for many people though it's "not going to be the cure-all," he added. "It's only one part of a larger composition of wellness and health."
Neither of the brothers has a medical background, but both said they thoroughly research their products and stay up-to-date on cannabis news. They explained various flowers and edibles and spoke at length about how they source products. Elevated Remedies acts solely as a storefront—all products are purchased from offsite, third-party growers.
"I have regulations that I have to adhere to, my suppliers have regulations that they have to adhere to, and I'm not going to source anything that I haven't used or engaged with and haven't heard positive results from people about it," Keith said.
He commented on the newly discovered links between vaping and lung illnesses, adding that the products he sells do not contain vitamin E acetate—a possible cause of these illnesses.
Licensed medical marijuana stores like Elevated Remedies have been in Maine since 2016, when residents voted to approve statewide legalization of medical marijuana use and sale. It wasn't until October 2018 that Brunswick's marijuana licensing ordinance was approved. Town officials debated the ordinance extensively and zoning amendments passed by a slim 5-4 margin. The license only applies to medical marijuana retailers. In June of this year, Governor Janet Mills signed a bill that will allow recreational marijuana sales, though Brunswick will have to opt-in and draft its own ordinances for the law to take effect.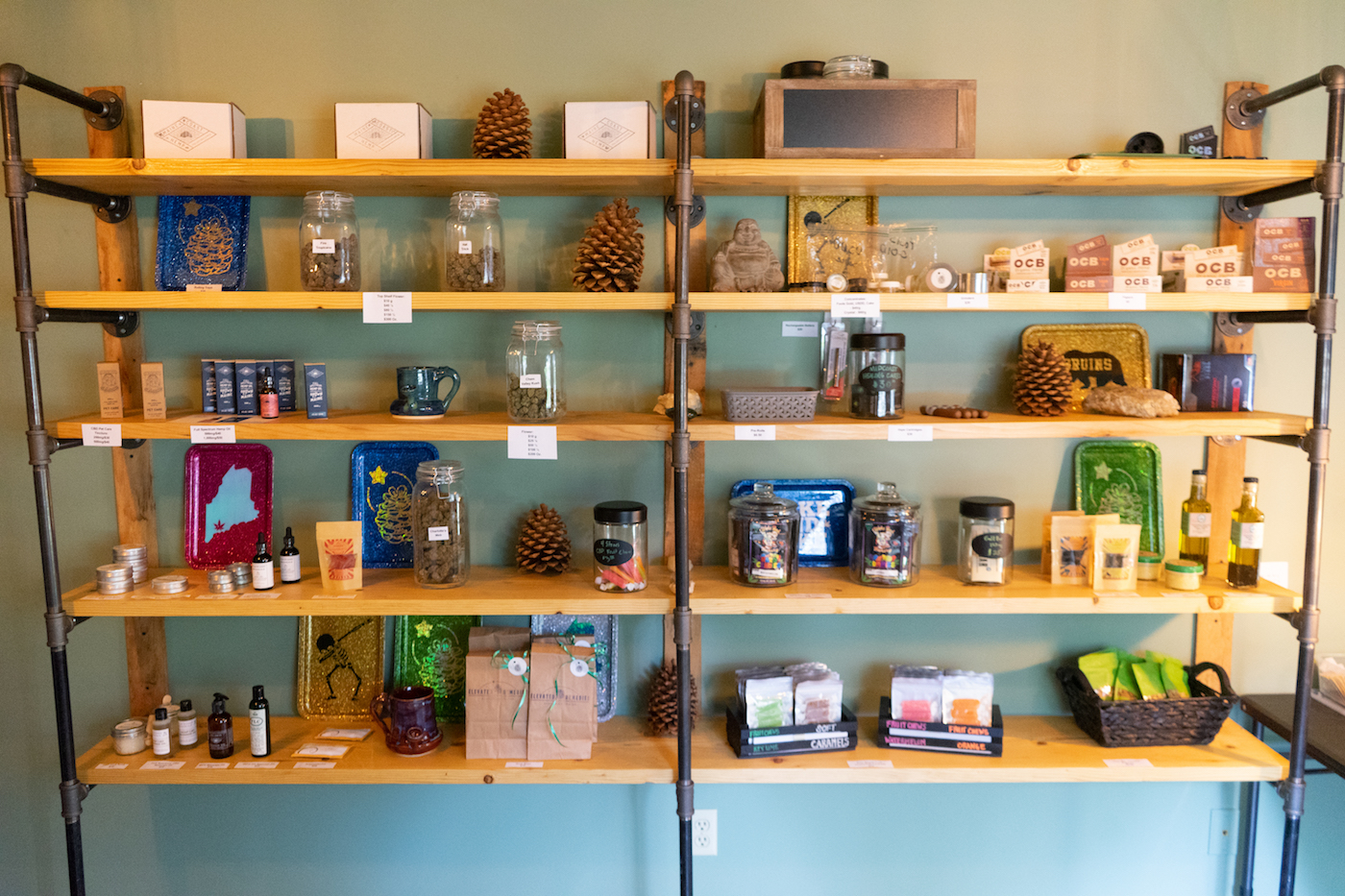 The Carlon brothers worked closely with town officials when they applied for a license. Currently, marijuana stores can only be built in one of the three designated "growth industrial districts," all of which are on the outskirts of Brunswick.
"Cannabis has been pushed into these corners and [we] had to keep things really low key [and] secretive. So, it was really about just getting your face into the town offices, talking to all the departments who are a part of the process and just having a relationship, being visible," Keith said. "But I'd love to see weed on Maine Street."
Although they are in the early stages of development, the brothers want to grow the business and continue to dispel "stoner lore," as Keith calls it. The pair also hopes to interact with clients from all different backgrounds—including Bowdoin students.
"I would love to see students in the store. I'd love to have conversations with students about [cannabis], provided they are an appropriate age and are willing to engage with it," Keith said.
"At the end of the day, what is really important for us is sharing the information about [cannabis] and advocating for it," he continued. "So if we have a lot of younger users coming into the store, that's actually really great because we can spread the information that these individuals should hear, as opposed to hearing something secondhand from somebody who might not be a reliable source."