What does it really mean to be a Mainer?
April 26, 2019
This piece represents the opinion of the author.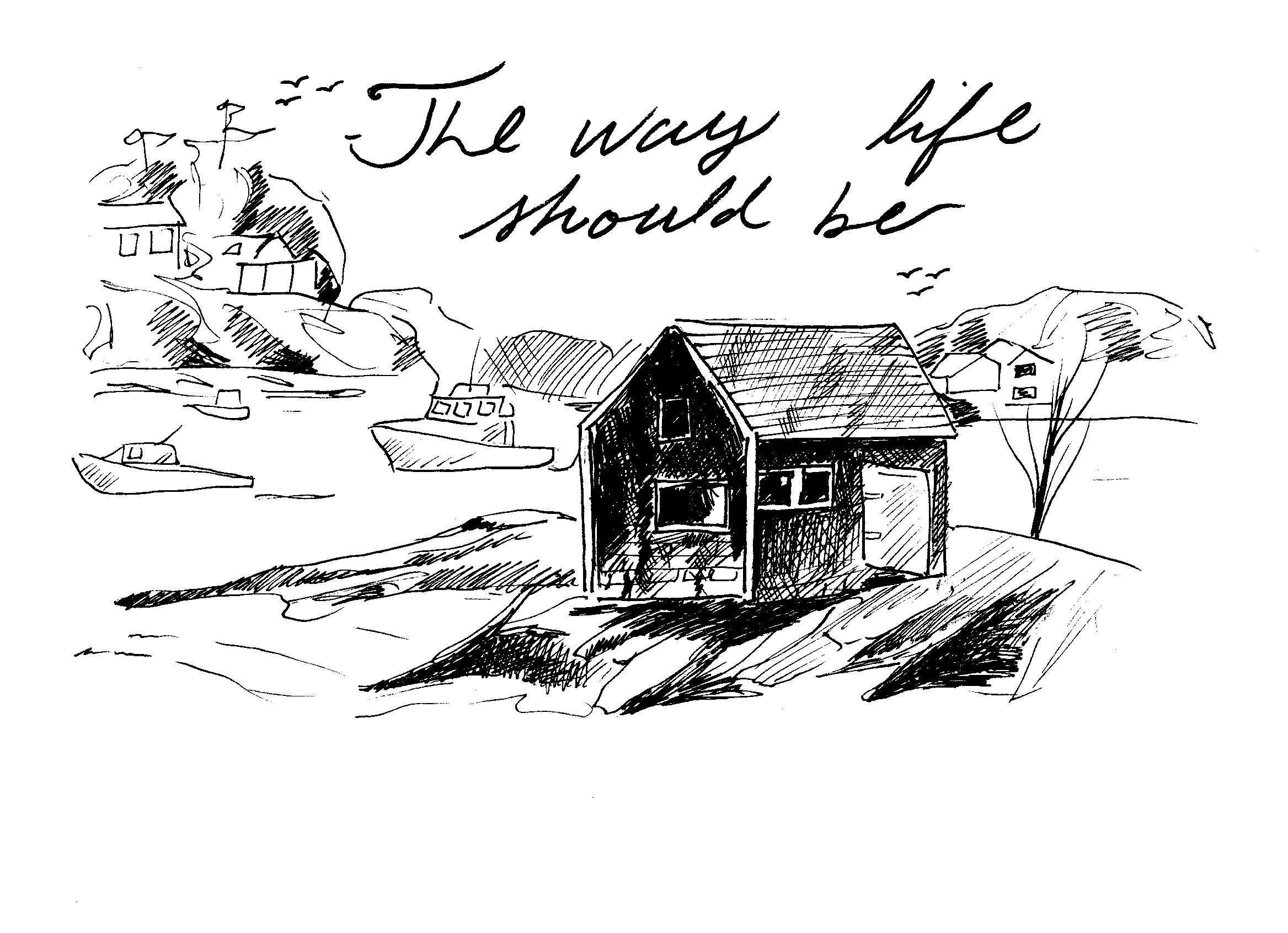 On Maine's southern border with New Hampshire, a large blue sign stands at the north end of the Piscataqua River Bridge. "Welcome to Maine—the way life should be," it reads. For decades, motorists have passed this landmark on their way north, and it's become an iconic part of the state's brand. In recent years, it has even been supplemented with other slogans—Governor Paul LePage's tenure gave us the disclaimer "open for business," and Governor Janet Mills has installed a second sign reading "welcome home." No matter which one you prefer, the message is clear: Maine is a good place to be.
This is a remarkably effective advertising strategy, as evidenced by the millions of tourists and newcomers that visit our state every year. But has it been too effective? In recent years, Maine has become a hot new living destination for wealthy urbanites searching for the way life should be. Many of these people have priced native Mainers out of formerly working-class neighborhoods of Portland, installed no trespassing signs on once-communal beachfront property, and disrupted traditional ways of life. And at the end of it all, many will proudly and unironically tell you that they are "Mainers."
I find it hard to take people from away seriously when they say this. I've heard well-heeled flatlanders at Bowdoin claim to be "Mainers," and whether they mean it lightheartedly or seriously, it never fails to annoy me. Like many other residents of the Pine Tree State, I feel a very strong connection to this place, a bond which comes from experience with the land and local culture. You can't just buy this sort of connection, nor can you simply award it to yourself.
Maine's history and culture are built on deep ties to the land and the communities that emerged on it. Life in such an unforgiving place has produced intricate networks of social ties among Maine's residents, whether among lobstermen on the coast or farmers in the interior. Many families in this state haven't strayed much from their roots, and in some cases generations of Mainers have lived in the same town and even the same house as their ancestors, interacting and cooperating with generations of other families. Places everywhere from Harpswell to Houlton are grounded in this sort of system, which has developed over decades of shared experience.
Connection to place and community aren't exclusive to old-stock Mainers, however. Look around our state, and you'll meet as many long-term residents and descendants of earlier summer visitors as you will people whose families have been here for centuries. You'll also find a vibrant community of immigrants and refugees, especially in Portland and Lewiston. Though these people have come from different places, many have adapted to Maine culture, and some have even drawn on their own culture to connect with their new neighbors. In Lewiston, for example, francophone immigrants from Africa have befriended older Franco-Americans and helped to revitalize French-language church services.
From the descendants of early settlers to more recent immigrants, most Mainers are fundamentally rooted in their communities. In contrast, many wealthier, newer residents often do not develop similar attachments—many are not around long enough in the year to truly be a part of the towns they inhabit, and they rarely abandon their old urban sensibilities when present. This cultural indifference, along with the historical imbalance between "locals" and rich visitors, is precisely what makes their adoption of the term "Mainer" so ridiculous.
The word, after all, is much more than a trendy label—it's the marker of a complex identity which goes back centuries. From our little-known history to our love-hate relationship with tourists, from our love for skiing to our funny (or not so funny) accents, Mainers are a vibrant, three-dimensional people who are so much more than what we often project to the outside world. Being a Mainer, then, does not just designate residency. It denotes a state of mind, a shared experience which can only be understood through meaningful engagement with culture and community.
As the signs on the border in Kittery announce, all are welcome to Maine. We are happy to share the way life should be with others, but only if those who lay claim to it are truly willing to participate in the ideals that it promises.
Then—and only then—might they truly call themselves Mainers.