Alana Morrison '20 launches new album 'Oh Boy'
October 19, 2018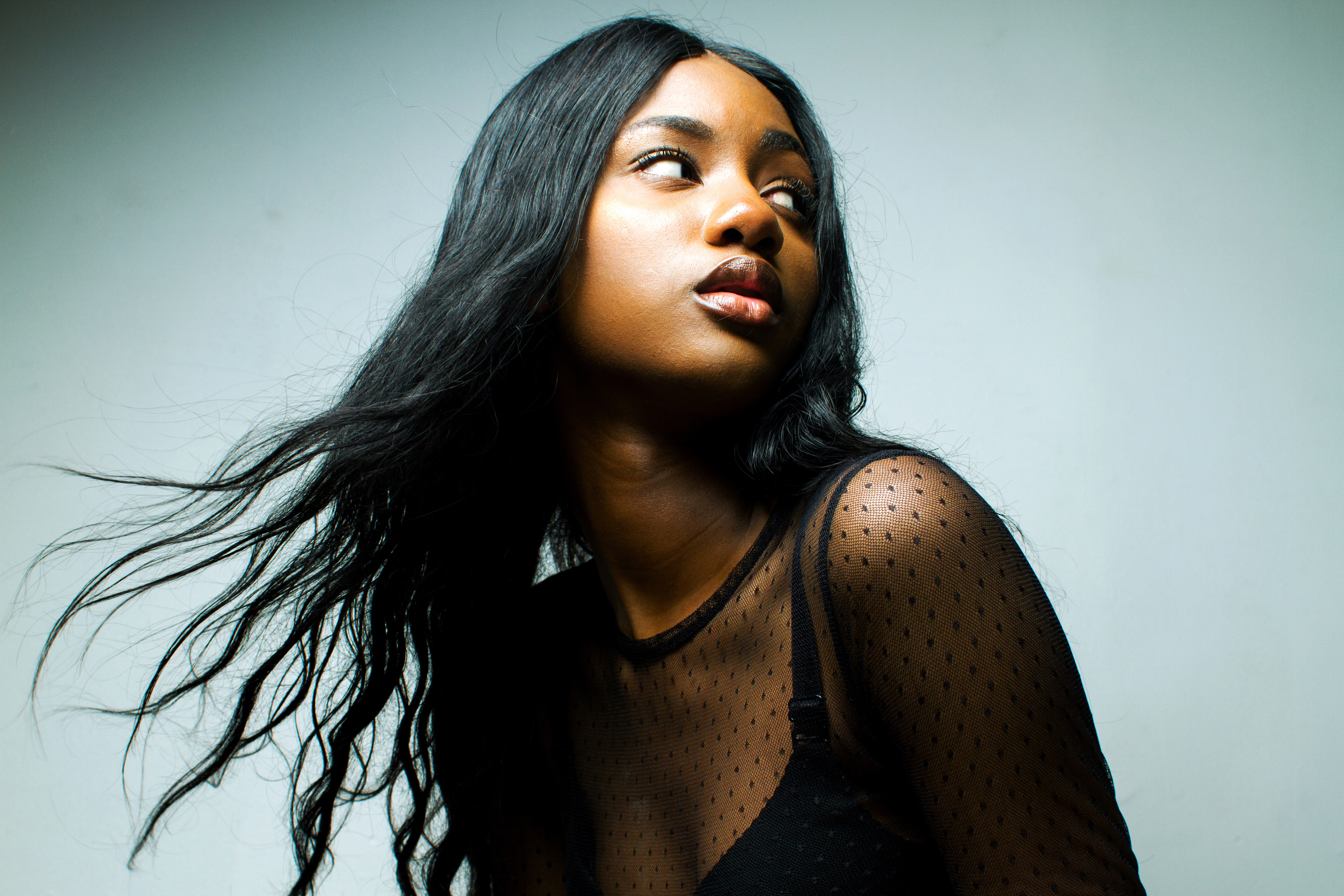 Sitting in 24 College Street, the atmosphere is electric. Alana Morrison '20, a model-turned-singer, taps the microphone, and it echoes throughout the room. Other members of Alana's team test background beats from the computer set up in front of rows of empty chairs. All is in preparation of Alana's launch of "Oh Boy," the album that was released on October 12.
To her, "Oh Boy" represents three years of production and effort that have come together in this moment.
"I was going through things, and I needed something and needed someone," said Morrison. "I understood that I had myself and the thing I needed to help me along the way was my music—and here I am."
Each song in her album represents a separate experience of Morrison's, which allowed her to help guide her own journey of self-discovery.
"Each song has been impactful to me and has put me in a situation where I had to look at myself and have that reflection. Here, a lot of times you can get caught in going with what everyone else is doing and not realize, yo thats not me," she said.
Honesty is the central tenet in her songwriting, as well as part of what inspires her. Citing influences such as Beyoncé, SZA and Summer Walker, she comments on the value of vulnerability.
"I really like SZA because I think she is so honest with her music," said Morrison. "Her 'CTRL' album really inspired me because I felt like I understood her, and I wanted to do that with my music. That required me to be honest and to open up more and to be more vulnerable with my music."
Though she has always been a musical person, Morrison only started her singing career a few years ago, when she turned 18.
"I was always writing songs here and there, and I wrote this one song and kept singing it. Then I had an eighteenth birthday party, and I was like,  'I gotta make it different than everybody else's,' so I thought, what if I'm my own performer?"
Even after performing for her family and friends, Morrison was still unsure anyone would care to listen. "Oh Boy," though, represents a finished product that she is very excited to finally share with her friends, family and the Bowdoin community.
"I've been working developing my sound since I was leaving high school, and this is the first time [my friends] are hearing something," she said.
Morrison also emphasized the essential collaboration with her team, Cosine Music Group, many of whom were at 24 College Street helping her prepare for her performance.
"We will work and vibe off of each other … they are helping [me] so much. They are a part of this, and they believed in me at times when it was hard for me to believe in myself," she said.
Aside from being grateful to her team, Morrison also makes a point of the fact that she's "not perfect."
"I'm just experiencing everything like an everyday person, but here are my experiences and I know I'm not alone. If you feel me, vibe along."
Morrison's music will release to all platforms on Friday, October 26. She is also on Twitter, Instagram and Snapchat at @simplyy_alana.