Storm downs trees, causes campus-wide power outage
September 7, 2018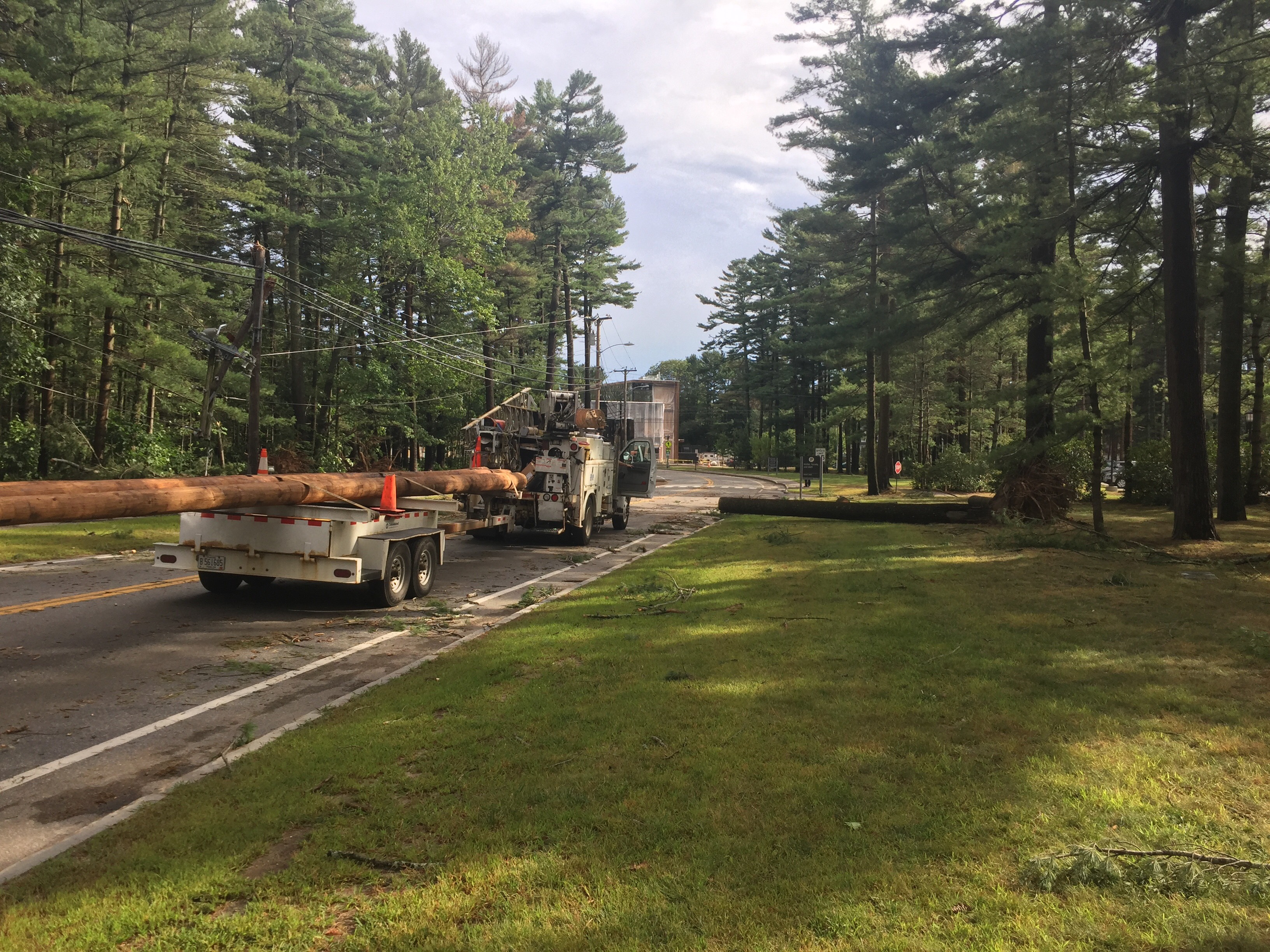 An afternoon storm yesterday knocked out power on campus and across midcoast Maine. According to Director of Safety and Security Randy Nichols, no injuries were reported at Bowdoin, although two of the College's buildings were damaged.
Central Maine Power reported almost 30,000 customers without power, including nearly 12,000 in Cumberland County, according to the Portland Press Herald. Campus power went out in most buildings around 12:17 p.m. as a high winds and rain rolled through Brunswick and several surrounding towns.
Power remained on throughout the afternoon in Thorne Hall, which utilizes a generator. Moulton Union was closed for sit-down dinner, while Moulton Express was open. Students ate in Thorne in shifts assigned on the basis of class year and timing of athletic practices as Dining staff worked to accommodate increased demand.
Several buildings on Maine Street began to receive power around 4:30 p.m. Most of south campus had power restored shortly after 5 p.m., and power reached all of campus by 8:30 p.m.
Damage was reported at Dudley Coe and Pine Apartment A, where a tree fell through part of the roof.
In the immediate aftermath of the storm, due to downed trees and power lines, officers from the Brunswick Police Department and Bowdoin's Office of Safety and Security blocked off portions of Sills Drive and Bath Road. One car on Sills Drive was hit by a fallen tree, but there were no serious injuries.
Classes continued throughout the afternoon at the discretion of faculty.