Don't buy Black Rifle Coffee
November 11, 2022
This piece represents the opinion of the author.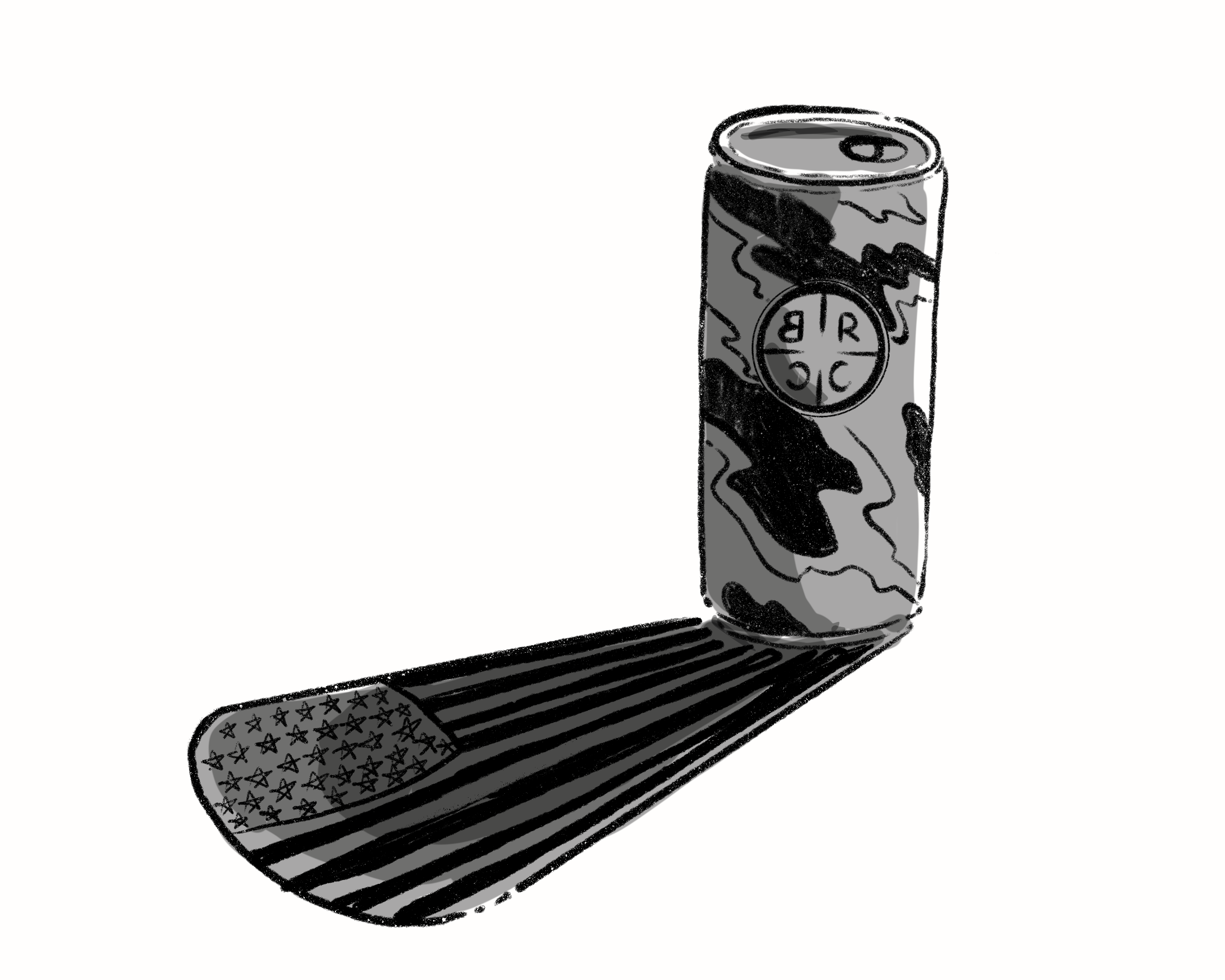 The Bowdoin C-Store is one of the central hubs for buying goods on our campus. From drinks to snacks to some basic groceries, hundreds of students pass through every week. Aware of this, the College works thousands of Polar Points into student dining plans and encourages each student to spend their $150 each and every semester. For these reasons, what we put in the C-Store is important and says something beyond just what tastes good. Across the few semesters that I have been here, I have seen products come and go, but none have really caught my attention until I saw Black Rifle Coffee Company (BRCC) iced coffee.
When I saw that dining had begun to stock the back left fridge with the brand, I was upset and disappointed. BRCC has been a fundamentally regressive organization since its founding. Masquerading as a pro-veteran company, BRCC began by infamously critiquing a Starbucks campaign that announced they intended to hire 10,000 refugees. In "protest," BRCC said they would hire 10,000 veterans, as if hiring refugees was in some way anti-American. To this day, the company, which was founded in 2014, has still not fulfilled its hiring promise. Ironically, Starbucks actually ran a similar campaign in 2013, also designed to hire prior military personnel. They successfully hired over 8,000 people within the first year and currently employ over 26,000 veterans.
In future years, BRCC would continue to promote toxic and dangerous ideas about minorities, American policing and immigration. It would go online in a now-deleted blog post to support the Muslim Ban passed by President Trump and actively support police in the face of the Black Lives Matter movement. In doing so, BRCC has caught the attention of many right-wing extremists and talking heads.
To the far-right in America, BRCC is a corporate ally in a crusade against diversity and equity. BRCC brand logos were worn by multiple rioters who invaded the capital on January 6 and have been frequently adorned by Kyle Rittenhouse, who murdered two Black Lives Matter protesters in Kenosha in 2020. In a Twitter post that BRCC had to explicitly clarify they did not sponsor, Rittenhouse can be seen wearing one of the brand's shirts with a caption that reads, "Kyle Rittenhouse drinks the best coffee in America @blckriflecoffee."
While BRCC has publicly distanced themselves from certain parts of the far-right, this appears as nothing more than an attempt to stay on the shelves; whenever BRCC draws the public's ire, the stores it occupies threaten to remove the brand's product unless it backtracks its more radical positions. At the end of the day, BRCC seems perfectly comfortable supporting racist, xenophobic and otherwise horrible policies until its distributors threaten to cut into their bottom line.
Last week, I met with President Rose to discuss BRCC's new presence in the C-store. During our conversation, he made it clear that the C-store is stocked based on what is in demand and bought by students. While the College would not be comfortable removing the brand explicitly based on politics, President Rose explained that it would be replaced if it was not selling well. Essentially, if we choose to not buy the coffee and let it sit on the shelves for a bit longer, an alternative brand will likely take its place.
As the son of a veteran who is still serving in the US Navy, I personally feel close to the issues that plague BRCC. I am also someone who is politically active and worried about where the country is headed. While stocking the company's products may seem like a small issue, Bowdoin should be a place where everyone feels included and safe. Black Rifle Coffee Company has repeatedly proven to stand in direct opposition to those values. I expect the College to make smart and thoughtful decisions about the brands we choose to support and that includes what we choose to stock in the C-Store. BRCC may pretend to be just supporting our troops, but it is simultaneously supporting something far more sinister, and I don't think that belongs on our campus.
Noah Saperstein is a member of the Class of 2025.