After 25 years of service, Scott Meiklejohn retires
October 22, 2021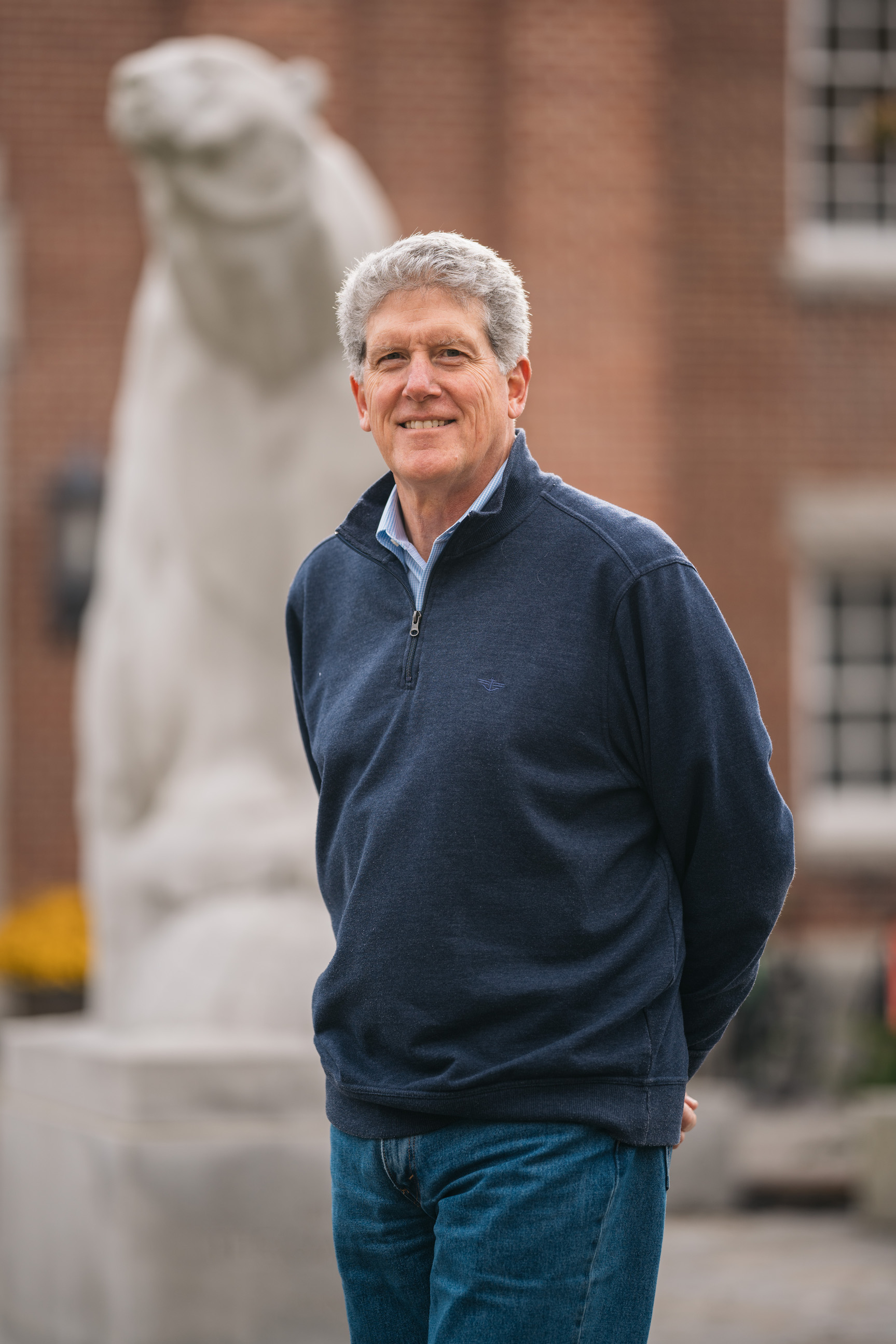 Scott Meiklejohn, following 25 years in various high-profile roles at the College, is retiring from his position as special advisor to the president and focusing more on other aspects of life. Having worked under three administrations, Meiklejohn has worked in many different roles around the College.
Meiklejohn will be stepping down on October 29, one year after President Rose announced him as his new senior advisor.
"There are very few people in the history of the College that have done as much for Bowdoin as Scott has done in his over 25 years here. We owe him an enormous debt of gratitude. I personally will miss the wisdom he gave me, the time we have spent working together, the time we traveled together, and he will be deeply missed by the college," President Clayton Rose said.
Meiklejohn joined the College in 1997 in Alumni Relations as a fundraiser, largely thanks to the advice of Blythe Edwards, wife of former College President Robert Edwards.
"Blythe and I had lunch and she said, 'you need to get back to work. You need to do something. You should work at Bowdoin.' My life was pretty upside down, I didn't really know what was going on or what would happen next. But I started at Bowdoin in January 1997," Meiklejohn said. "I wanted to come back to New England, but the way it worked out was literally because of an accident. I wouldn't have bet a penny in 1997 that I would be here two years later, never mind 25."
He traveled widely for his job as fundraiser and later transitioned to the role of assistant to former president Barry Mills where he worked on many projects from campus master plans to search committees.
"I was grateful that Barry [Mills} had a very expansive view of what the job was. I had a lot of interesting projects to work on and a lot of variety. I had a chance to work on our campus master planning," Meiklejohn said.
While he was assistant to the president, Meiklejohn worked building connections through campus master planning and chairing many buildings or staff search committees.
He was then asked to serve as interim dean of admissions and financial aid because of a shift in staffing, and a year later he accepted an offer to stay in the role.
"In the summer of 2008, Barry said, 'Hey, would you go next door and keep an eye on this while we figure out what we're going to do?' And I expected to like it since I had been the director of admissions at a private school once, a long time ago. I knew in a month of doing it as interim that I would be really excited to keep going," Meiklejohn said.
His tenure as dean of admissions and financial aid lasted eight years until he returned to his roots in alumni relations, when the senior vice president for development and alumni relations left his role in 2016.
''That was a harder decision because I really had envisioned myself retiring as dean of admission—that was going to be my last job I would have, but I care a lot about the College. I wanted it to succeed and so I agreed to go to the other corner of campus," Meiklejohn said.
Meiklejohn served in his current role for five years and worked on various financial campaigns for the College. During this time he worked closely with President Rose.
"I've been very lucky to have a bunch of different opportunities, and I think there are some things that have connected them all. They seem different by title or location around campus, but I felt like I was doing a lot of the same things in [each of] the jobs," Meiklejohn said.
From admissions to alumni relations, Meiklejohn knows the Bowdoin experience from back to front, from applicants to alumni.
"I will miss being as involved in the College as I've been," said Meiklejohn. "It's been great to be part of the leadership team, both in admissions and development and to feel like we're working on something worthwhile. I'm going to miss that."