Winter sports teams begin official practices
October 15, 2021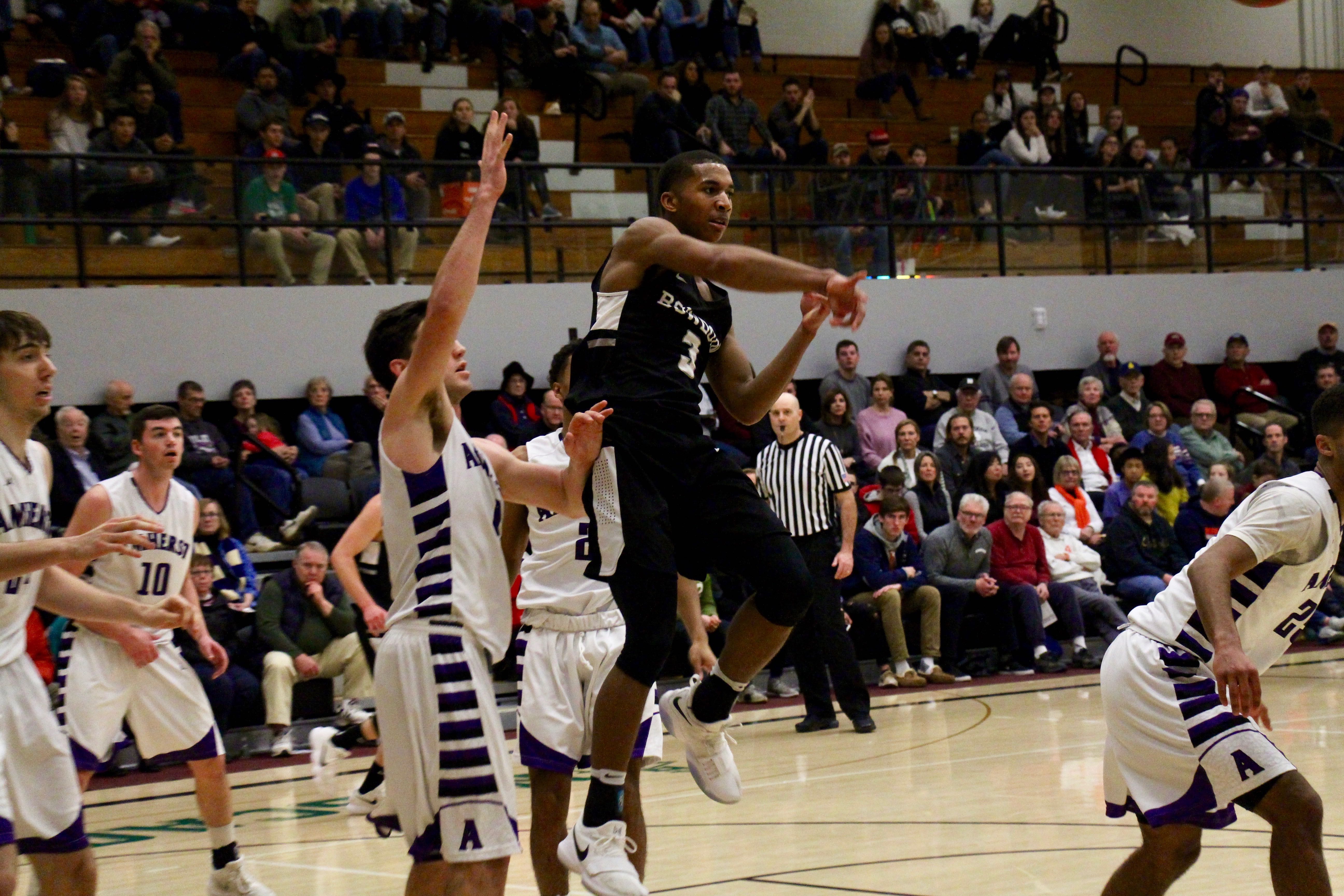 As the leaves in Brunswick begin to change colors, Bowdoin's winter sports teams set their sights on the season ahead. After a two-year hiatus from uninterrupted winter competition due to the COVID-19 pandemic, Bowdoin's athletes, coaches, administrators and fans are ready for winter sports to return to the College.
For most teams, the only tangible difference between this upcoming season and previous years is an indoor mask requirement, which coaches and players agree to be a worthy and reasonable cost for the opportunity to finally play a full season of competition.
"[Masking] is an easy tradeoff," men's basketball Head Coach Alex Lloyd said. "If somebody told us last year, 'wear a mask and you can have a season,' everybody would have signed up for that."
The 2021-22 season marks the first of Lloyd's career at the College after being hired last spring. Though COVID-19's continued presence on campus presents additional challenges, Lloyd was quick to put the obstacles of his upcoming season in perspective and be grateful for the opportunity to play basketball.
"These are really small challenges compared to what a lot of people are facing, and I like to stay away from saying that we've had it really difficult," Lloyd said.
This year, the NESCAC allowed winter sports teams to begin practicing with coaches two weeks earlier than usual. In prior seasons, coaches have only had between ten and 14 days with their teams before competitions begin, but this year practices will start October 15, with competitions beginning approximately a month later.
Ashmead White Director of Athletics Tim Ryan spoke on the NESCAC's decision, explaining that part of its purpose was to make up for lost time from the 2020-2021 season.
"[The change] is designed to allow for additional time for teams to transition, seeing how [they] weren't able to fully practice and play last year," Ryan said.
Lloyd said the extra two weeks of practices will give him time to build relationships with his players and allow him to adjust to his new role as Head Coach.
"I am really happy about [the change] for a number of reasons," Lloyd said. "As a new coach, we have the opportunity to start to put stuff in, establish a common language [and] start to create some connectivity between myself and the team on the court. Those things just take time and having two extra weeks to do that is a real positive I'm excited about."
The two additional weeks are not just designed to benefit coaching, however. They also give teams an opportunity to integrate the classes of 2024 and 2025 into crucial team dynamics during a more relaxed athletic schedule.
"The longer preseason would, in theory, allow for things to progress at a slower rate than they may under normal circumstances, when there is a two-week preseason and for athletes to slow down and get to know each other," Ryan said. "We will evaluate the changes at the end of the year to see if it is something that may be in place in the long term."
For Lloyd, the two weeks of extra practices would not just help his relationships with his new team members, but it would allow his players to focus on their mental well-being.
"I think as the College and the [NESCAC] look at mental health and connectivity of coaches and players, there are a lot of positives that are in those two weeks to get to be around your team and provide that connection," Lloyd said.
According to Jai DuVal '24, a member of the women's basketball team, the additional two weeks will also allow teams to become closer on personal levels and help to achieve team bonding goals that reach beyond objective wins and losses.
"We want to win," DuVal said."But on a different note, I think the main goal is to learn how to be a team, play together, learn to play with each other, and to be a unit."
Lloyd echoed DuVal's thoughts.
"I want us to be the best team that we can be," Lloyd said. "[We want to] focus on constant improvement, communication, development, relationships and [accountability], not just for ourselves, but for the whole group."