The BLA represents the best of Bowdoin College; the administration, the worst
May 1, 2020
This piece represents the opinion of the author.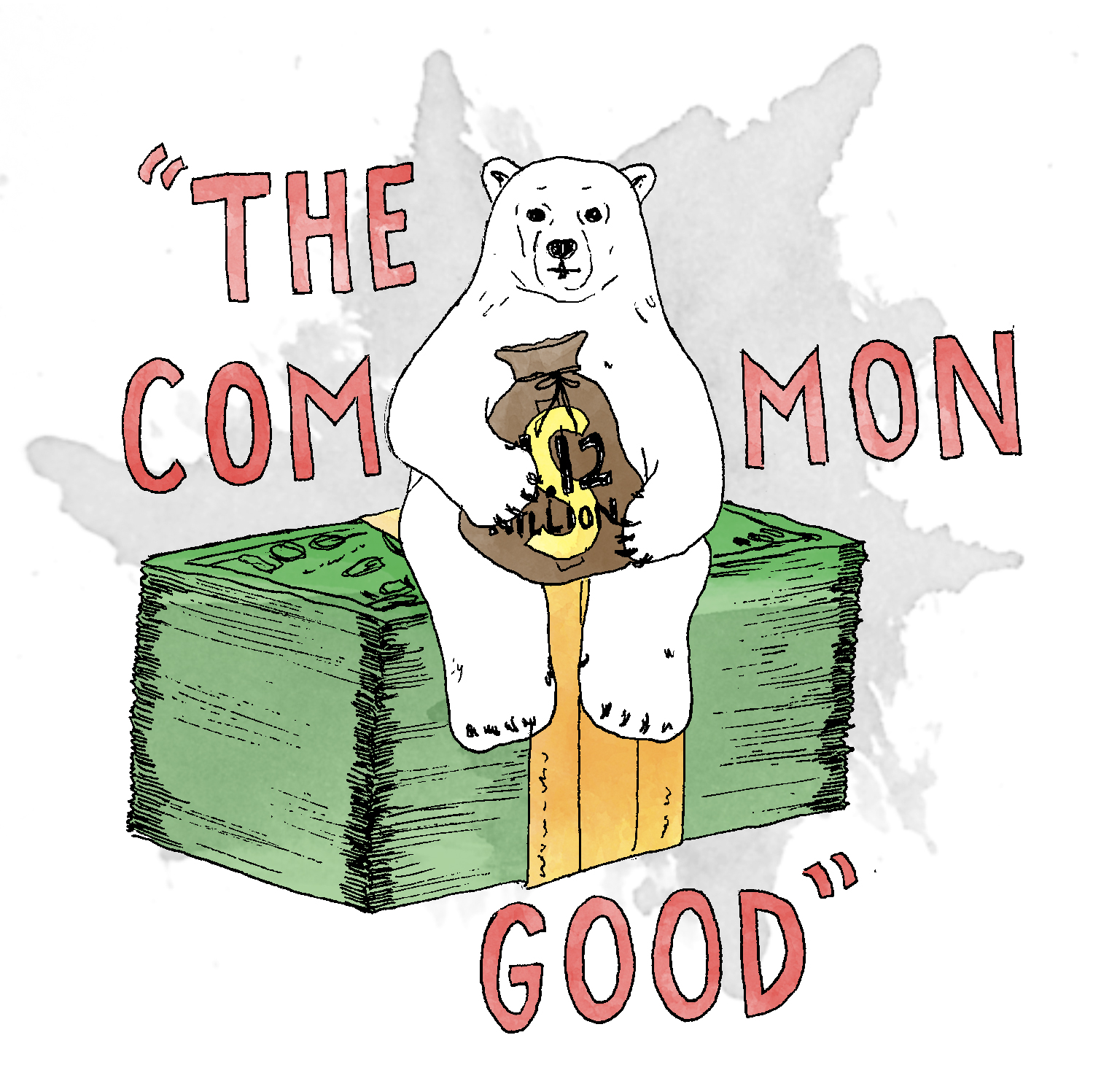 You've lost me, Bowdoin College.
Of all the moneyed institutions that have been rightfully lambasted for accepting federal aid during this crisis, I was shocked to read that my alma mater was among those who have yet to refuse it. Harvard gave it back, Yale gave it back, even a chain of mediocre steakhouses gave it back! And yet, Bowdoin College—which boasts an endowment equivalent to the GDP of a small country—has given no indication of its plans for the $1.12 million offered to them in federal aid.
So I was already mildly embarrassed to have a Bowdoin diploma with my name on it when I learned that the College also torpedoed the mutual aid fund set up by the Bowdoin Labor Alliance (BLA), killing one of the clearest examples of "the Common Good" I have ever seen.
As the Orient reported, the BLA had raised $15,000 and distributed it to 47 students and staff members in desperate need until the administration threatened to revoke the club's charter and the BLA shut it down.
I am extremely impressed by these students and commend them for acting swiftly and independently to raise that much money to help their peers. They are far more socially aware and capable than I ever was as a student. But I also want to emphasize what a pittance that sum would have been for the College. When I was co-president of the Bowdoin Film Society, we had a discretionary budget of over $20,000, most of which went to purchasing the screening rights to movies that maybe a dozen people came to see. I don't think those funds were superfluous or misused, but I bring them up to show that the money is there.
The administration's explicit reason for discouraging the fund was that college officials could not know how the money was being used and they alone could be trusted with fundraising off of Bowdoin's name. They say this as they sit on an endowment of $1.74 billion (to which the federal aid would add $1.12 million of taxpayer money) and do not appear to be using it now to help the most vulnerable members of the Bowdoin community. I have much more confidence in the BLA to do good with that money than whoever is in charge of it now.
A quick glance at the requests the BLA fulfilled show the aid recipients are clearly in need. Would it have been that hard for the College to acknowledge this problem and augment the BLA's noble effort with the College's funds? Instead, I can only surmise that the administration is embarrassed by the brutal reality that the need for a mutual aid fund exposes: the College is forcing underprivileged students to fend for themselves during a pandemic and it isn't even paying all of its staff a living wage despite its obscene mountain of investment capital.
Again, you've lost me, Bowdoin College.
You are no longer an engine for "the Common Good," but rather an example of craven institutionalism—a business that cares far more about red tape and image control than helping the community. That the College has stymied such an obviously moral endeavor during an unprecedented time shows the extreme position of privilege from which it operates.
And it's going to take a massive about-face from the administration to make me think otherwise. At this point, refusing the federal grant and reinstating the mutual aid fund with at least $1.12 million from the College coffers (which is literally a rounding error on $1.74 billion) will just barely stop me from advocating for nationalizing the endowment.
The administration might say, "well this guy's just some disaffected weirdo with an axe to grind, he doesn't represent most alums." I will concede, I am a disaffected weirdo, but I am also an active member of the Bowdoin community: I rowed for the crew team, I ran the (again, very well-funded) Film Society and Bowdoin Cable Network, I had a radio show for three years and wrote a column in this newspaper. I worked in the special collections library and my first job after graduation was from an alumni connection. I still keep in touch with several professors, I went to reunion and I've held up The Banner at my classmates' weddings. I even defended the College through Malcolm-Gladwell-Lobstergate and I donated annually until I learned that Bowdoin pays housekeeping and groundskeeping staff starvation wages.
I want to love this school, I want to be proud to be a Polar Bear, I want to know that all the opportunities it afforded me will be available for everyone associated with the College.
But you've lost me. I have far more faith in the students who started this fund than I do in the College that squashed it.
David Shuck is a member of the Class of 2012.