International students transition to remote learning on an empty campus
March 27, 2020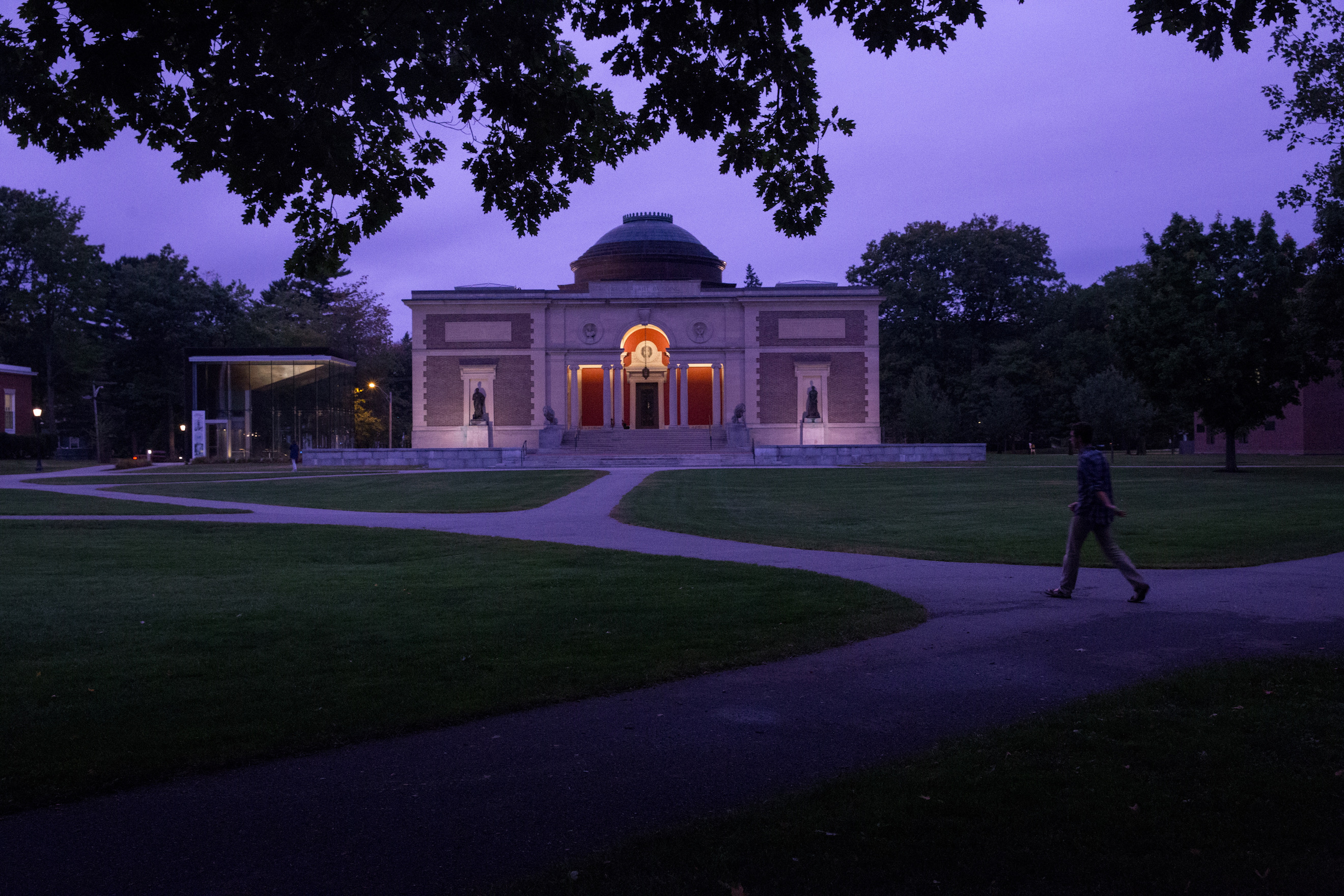 Since March 18, Shuhao Liu '22 has been the only student living in Quinby House, a College House that, just two weeks ago, 24 students called home.
"It's kinda spooky, honestly," Liu said.
In one week, Liu will return home to Beijing, China, where he will be placed under a 14-day quarantine.
However, this will likely not be any less social than his current situation.
"It's really surreal, and it can feel kind of lonely," said Nirhan Nurjadin '21, who has been living alone in his Pine Street apartment since his roommates moved out on March 18. Nurjadin, the president of the International Students Association (ISA) at Bowdoin, grew up in Indonesia but is a Malaysian citizen.
Nurjadin and Liu are two of the approximately 50 students who have been granted permission by the College to remain on campus through May 17. The Office of Residential Life declined to confirm whether or not all of the students on campus are international students.
On March 11, President Clayton Rose announced that classes would move online for the remainder of the semester, and students would be expected to move out of their rooms by March 18. On March 12, Senior Vice President and Dean for Student Affairs Janet Lohmann sent an email revising the College's policy, allowing international students to stay on campus. International students are allowed to live on campus if they meet one of four criteria: if they need to remain in the country to meet visa requirements, if leaving would potentially prevent them from returning to the U.S. in the fall, if they need to stay for academic or professional purposes or if flights to their home country had been suspended due to the COVID-19 outbreak.
In a virtual town hall with Rose on March 12, Lohmann said that although the College had initially suggested that international students seek other homes domestically, feedback from students caused them to reconsider.
"We realized that those situations—those extreme, rare and compelling circumstances—required us to say, 'international students, if you can't find another place domestically—and we recognize that domestically is the best place for international students to be—that we will house [you] here on campus,'" said Lohman.
Nurjadin said that as soon as students received Rose's initial email announcing the move to remote learning, the international students' group chat was immediately abuzz, since the announcement made no mention of international students' particular circumstances.
"Early on, when we first got [the remote learning] email, a lot of us were saying, 'Maybe we should give them a little bit of time,' because this was such a crazy, unprecedented decision," Nurjadin said. "And then as time progressed and we still didn't get an email, I think a lot of us were starting to mobilize."
Within roughly 24 hours of the College's announcement, an informal coalition of international students had reached out to the administration regarding their needs, and the College soon changed its course.
"I think all of us were kind of pissed off that they weren't addressing [the issue]," Nurjadin said, noting that international students constitute 6.6 percent of the student body. "But once we were able to talk to them and express our concerns … I think they realized [they had to] tweak [their] policy."
The students who remain on campus will move from their current residences to Brunswick Apartments on March 28. Students were given the option of living in either a one-bedroom apartment alone or a two-bedroom apartment with a roommate. Those who elect to live with a roommate must sleep in separate bedrooms and cannot congregate in groups larger than three people.
The College stated that they will help students move their belongings from their current residences to Brunswick Apartments. However, Michelle Lu '20, who is from Shanghai, China, said she was expected to rely on host families or other resources to transport most of her belongings.
"[The College] sent out an email offering to move large furniture and that was it. They kind of implied that you should take care of the rest yourself," said Lu.
While on campus, students have access to the Moulton Union dining hall from 11:30 a.m. to 1 p.m. to pick up takeout lunch and from 5 p.m. to 6:30 p.m. to pick up dinner and collect their breakfast for the next day. Only 10 students are allowed into the dining hall at a time. Students can also collect mail from the Mail Center in David Saul Smith Union on Wednesdays and Fridays during a two-hour window.
These strict policies have created an eerie atmosphere on campus, residents say.
"It kind of feels like you're stranded on an island," said Lu.
"I'm just afraid of the moment [when] it's going to be normal for us to not see anyone and not talk to anyone potentially all day and … not having social interaction at all," said Lu.