Dean Rodriguez to leave College after one year
May 3, 2019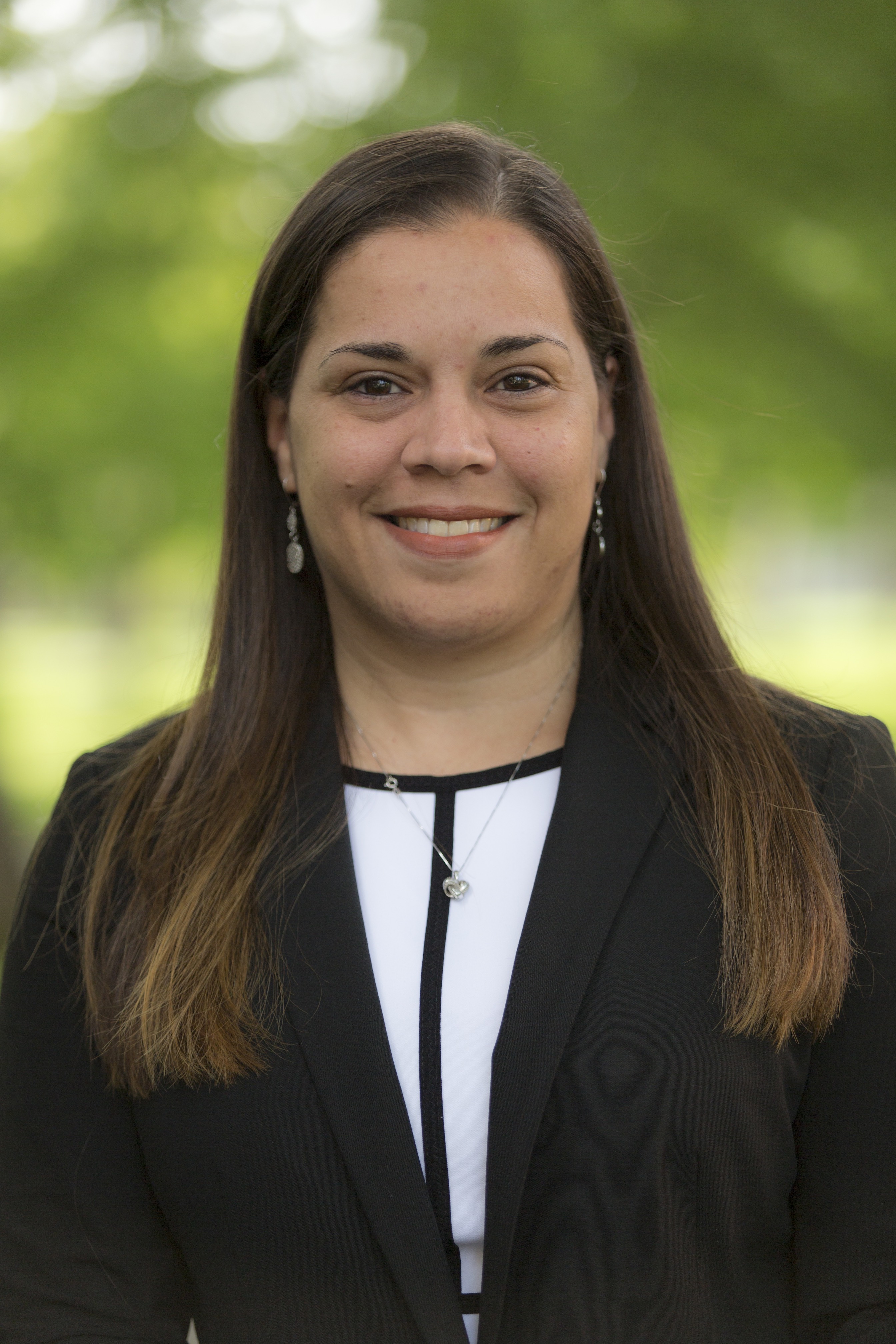 Associate Dean of Student Affairs Wilmarie Rodriguez will be resigning from her position at the end of this school year as she looks to complete the last phase of her doctoral program and to spend more time with her family. Rodriguez's final day at Bowdoin will be June 28, 2019.
Rodriguez came to Bowdoin at the start of the current academic year after serving as the assistant dean of students at the College of William & Mary, where she is currently pursuing her Ed.D. in educational policy, planning and leadership with a specialization in higher education administration. She was born in Puerto Rico and is an Army veteran. Rodriguez was the only woman of color in the senior leadership team in the Division of Student Affairs.
During her time at Bowdoin, Rodriguez spearheaded a number of programs to improve student life on campus, including her program "Dialogue with Students," where staff were able to hear directly from students about their families, backgrounds and experiences at Bowdoin. She also created a program to help support students whose loved ones had recently passed away, for which she packed bereavement care packages in her office by hand.
Incoming Dean of Student Affairs Janet Lohmann had kind words about Rodriguez's tenure.
"She is a creative colleague who has offered a thoughtful and comprehensive approach to all she has done for the division of student affairs," Lohmann wrote in an email to the Orient. "I have appreciated getting to know [Rodriguez] and wish her well in her next steps."
One of Rodriguez's landmark achievements was accompanying eight students on an Alternative Spring Break Trip to Puerto Rico. On the trip, they connected with community-based health and advocacy organizations and explored the complexities of Puerto Rican identity.
Ray Tarango '20, one of the eight students who participated in the trip, said that he connected with Rodriguez because of it.
"During our trip, she was constantly checking in on us, and even after the trip, she would be so happy to see us and ask us how we were doing," he said.
"I am really sad to hear that she is going to be leaving. It's a great loss for Bowdoin," he added. "But I know that she is going to be doing amazing things because she really cares about people, and she's an amazing person to be around."
Outgoing Dean of Student Affairs Tim Foster echoed Lohmann's well wishes and added that he was specifically impressed with what Rodriguez accomplished in her short time at the College.
"[Rodriguez] has accomplished a great deal in just over ten months at the College," he wrote in an email to the Orient. "I especially appreciated her focus on professional development and communications, and her work with students including participating on the Alternative Spring Break Trip to Puerto Rico."
Tarango said that because of her identity, he thought that she could connect to his life experience in a special way.
"Because she was a woman of color, I felt we could relate in a way I couldn't relate with other deans," he said. "She very much understood where I was from, and understood a lot of us and the experiences we had here at a [predominantly white institution]."
Tarango also complimented Rodriguez, who is a first-generation college student, for a panel she organized at which first-generation students and students of color spoke to administrators and faculty about what it is like to be the first person in their family to go to college.
"I was really glad that she did that, because I think that she was able to give a voice to our struggles as first-generation students and as students of color," he said. "And I don't know who's going to be doing that now."
Editor's Note, 5/4/2019 at 7:31 p.m.: The original version of this article stated that Wilmarie Rodriguez was the only woman of color in the Division of Student Affairs. It has been updated to reflect that Rodriguez was the only woman of color in the senior leadership team in the Division of Student Affairs.