Everything is image: Austin, TX and self-branding
April 19, 2019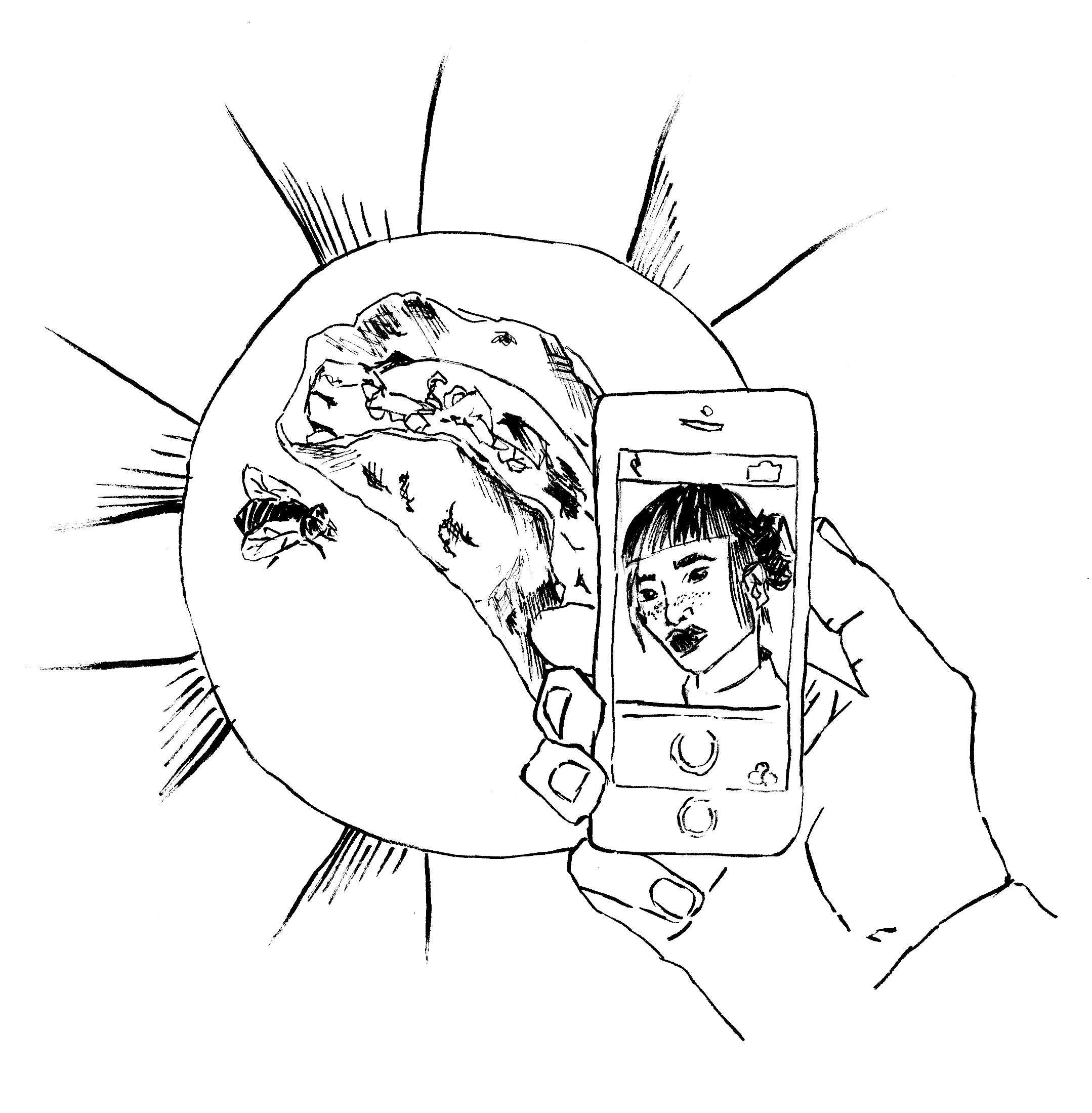 We talk a lot about hometowns, both in our casual conversations and within the pages of the Orient. Given that this is a column on our home state of Texas, we felt it'd only be fitting to pay our respects to our home cities in the Lone Star State—places that, by virtue of their complexity and size, dazzle and confound us, often at the same time. What follows is part-rumination, part-conversation on what we've learned about our homes since being removed from them for the past four years. This is Austin.
Surya: They say that everything's bigger in Texas. But from my vantage point, looking out from the state's capital, things have always seemed a bit smaller, somehow tinier under the heavy weight of the Central Texas heat.
Austin is small, but in the morning it swells. The path around Town Lake, a central zone of the snaking Colorado River, becomes a type of roundabout sanctuary for the health-obsessed, for the sports bra-donning, golden retriever-walking, Central Texas wellness gurus. Truckers and four-person sedans take to I-35, the city's industrial artery, and another day in the state's capital yawns wide open, turning to face its blossoming industries. To Dell, Amazon, Apple. To Bumble, the online dating app for women who like to make the first move, and to Outdoor Voices, the recreation apparel brand that peddles sleek leggings and a vague comfort in the joy of "doing things." To the University of Texas's flagship campus on the Forty Acres, which actually spans upwards of 400 acres and boasts a student body nearing 50,000.
But amidst all of this—this bustle and motion of a city that is, in many ways, just like any other—lies a city that also trades in a commodity that is entirely imagined. Austin, by virtue of its Edenic reputation, attracts hordes of newcomers by acting as a progressive gateway to a state that is largely stuck in the past. It's a land of breakfast tacos, of near-constant summer weather, of Richard Linklater, Matthew McConaughey and South by Southwest. It's a place a friend of mine—new to the city and originally from the Bay Area—described as "like living in VICE, the magazine." Austin is a superstar of self-branding. In the years since the city was but an eccentric outpost in a deeply red state, it has molded its image with such precision that the line between real and aspirational dwindles as the city bursts below.
Phoebe: Coming from Houston, I still struggle to see Austin clearly through the gloss of social media, the endless magazine travelogues and the layers of corporate branding. Yes, the city profits off its image, but even its other industries, many of them centered in technology, have this intangible, hollow quality to them. You can't hold data.
Surya: Exactly. I feel that we speak often about the pressures of self-branding at Bowdoin, and though I am sure that this is a phenomenon that persists elsewhere—everywhere, really—I have felt it acutely on this 1,800-person campus where the scarcity of diversity makes it so easy to be 'that' person: the person with carefully curated laptop stickers and a strong athlete/non-athlete identity. The pressure to self-identify is evident in Bowdoin's haphazard binaries of Moulton/Thorne, Baxter/Reed and Little Dog/Dog Bar Jim. It's cartoonish, definitely, but in the bubble it makes day-to-day life simpler, more streamlined.
Phoebe: It's an exercise in self-branding played out in the theater of social media, too, but all the more intense because we're so intimately acquainted with each other's lives.
Surya: I remember a conversation we had in an airport once about Lil Miquela, an Instagram model and robot whose photo captions championing Black Lives Matter and the advent of "Thirst Trap season" might lead you to believe she is anything but the preeminent cyborg-influencer of the current moment. @lilmiquela's 1.5 million followers trouble me for many reasons, but more than anything I fear that Lil Miquela's carefully-curated online presence is a prototype for our immediate moment, one in which people—and their online personas—are ripe for our consumption.
Phoebe: As we've said before, we're creating the landscape as we're consuming it. Lil Miquela is grotesque, sure, but she's also aspirational. I also think that Austin is compelling for the way that the polished layer of both individual and corporate branding adheres to something warm and authentic and different: the subtle beauty of the hill country, the open sentimentality of country music, a perfect breakfast taco.
Surya: And while the incongruities between Austin's image-making and Lil Miquela's are self-evident, I hope, there are certain resonances between the two. Both inhabit imaginary places, places that profit off of the puppet strings of technology in overdrive, of selling a lifestyle that is glossy, pretty, feel-good.
I think back to Austin and how the city to which I will return—and from which I left four years ago—has responded to the imperative, largely economic, to individualize and to bloom under the aesthetic veneer that strives to be both authentic and affected. As have I. And while there is an argument to be made that this sort of branding precludes any possibility of nuance, there is a part of me that feels like maybe it's inevitable. Maybe in 10 years, when I return to Austin as a woman—or to Bowdoin as an estranged alumna—I will smile at the ways, sad and strange, that these places have spurred my own self-shaping. For better or, in the words of Lil Miquela, for looking to the future.