New affinity group provides space for multiracial students
March 1, 2019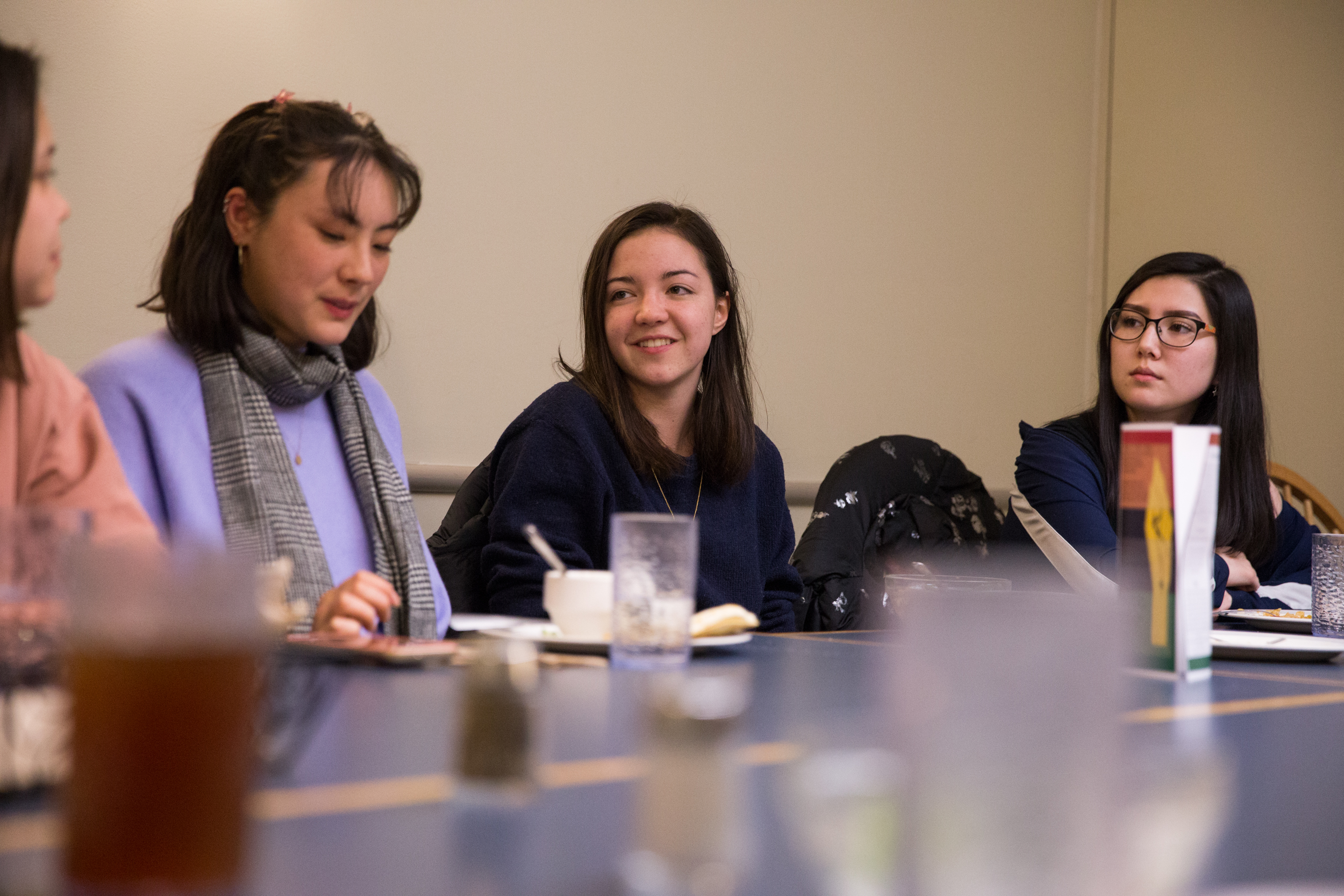 This Tuesday, members of the newly formed Multiracial Student Union (MRSU) crowded into a dining room in Moulton Union. Although club leaders Ayana Harscoet '21 and Flora Hamilton '21 came prepared with a list of discussion points, the group dwelled on one question for the entire hour: "When did you first realize you were mixed race?" for the entire hour.
"These are things we all have a deep desire to talk about," said Harscoet. "Everyone started jumping in with all these stories and anecdotes that other people could relate to. I could just sit back and be like, 'Ah, this is so good. This is why we needed this.'"
This semester, Harscoet and Hamilton founded MRSU as a space for students who identify as multiracial, multicultural, multiethnic or racially ambiguous. The two sophomores met at the Asian Students Alliance (ASA) last year and began envisioning a space for mixed students after feeling a lack of support from the group.
"It wasn't that the existing affinity groups are exclusive in any way," said Harscoet. "We just felt like we have had a unique experience that wasn't reflected by any of the student organizations on campus."
After chartering a formal club, Harscoet and Hamilton tabled at the Student Activities Fair, put up posters and drew from previous multicultural groups to recruit members. They were surprised by how many students shared their sentiments; the club currently has over 50 members on its email list, and approximately 20 students have shown up to meetings.
Most mixed students occupy a unique space on campus; they feel their race is a salient part of their life but have no support networks dedicated to the complexities of that identity. For these students, a formalized group is long overdue.
Morgan Pinado '20 identifies as half white and half black and has never felt comfortable attending African-American Society (Af-Am) meetings.
"As someone who can live their life almost passing as a white person, my experience has been very different from someone who is African-American or looks more traditionally African-American," said Pinado. "I can't pretend that I've had the same experiences."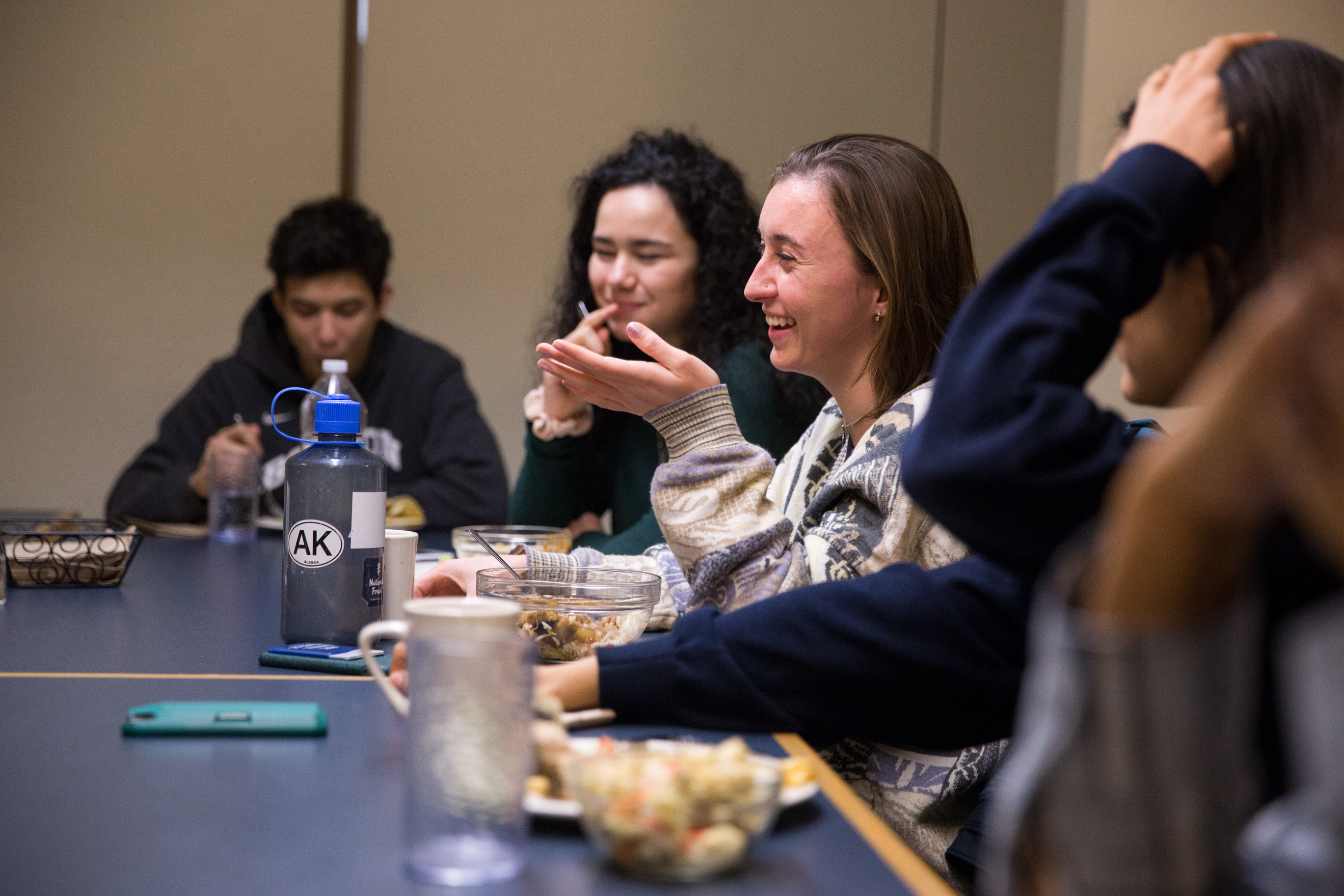 Harscoet noted some of the unique challenges created by not being perceived as a particular race.
"We get attention here for being ethnically ambiguous," said Harscoet. "People have been questioned about their name or where their parents are from or just, 'Where are you from? What are you?'"
Despite certain common experiences, MRSU is different from most affinity groups on campus in that it attracts a wide range of backgrounds and races. While some attendees consider themselves multiracial, others identify as multiethnic or multicultural. Some students are bilingual and still have grandparents overseas: Harscoet, who is French and Japanese, regularly visits both countries. Others come from families who have lived in America for generations but consider themselves racially ambiguous.
"The group allows for a range of different experiences to be heard and validated,'" said Pinado. "People [at Bowdoin] see races as a strict binary, which can kind of be complicated when you are biracial and feel like you need to fit into one camp or the other. It can be hard to reconcile."
MRSU provides mixed-race students with a space to grapple with such complicated tensions. Last week, members discussed relationships with their families. Students shared stories of parents and siblings who are unable to relate to experiences of being a person of color.
The first time Brigita Kant '22 realized she was mixed race, for example, was when she introduced a friend to her mom. The friend asked if she were adopted.
"There are so many different narratives that emerge," said Hamilton. "It's still a process, because everybody's so different. I feel like the more we talk about it, the more we flush it out."
Hamilton hopes to take advantage of the group's unique makeup. Because many members are also part of affinity groups, including the Latin American Student Organization, Af-Am and ASA, MRSU leaders hope that the group can act as a bridge between the various groups, facilitating dialogue and collaboration.
Moving forward, Hamilton and Harscoet have several projects in the works—such as a photoshoot and a potential speaker series—which will bring the conversations around mixed-race identity to the broader campus.
The group meets every other Tuesday in Moulton dining room. Harscoet and Hamilton encourage any students who might be interested to reach out via email and emphasize that all are welcome.
"Everybody in life is trying to feel heard, to feel like people understand them," said Kant. "You can see that this group of people, they understand. That's a rare experience, especially for being a very small minority."