Maggie Rogers triumphs on 'Heard It In A Past Life'
February 15, 2019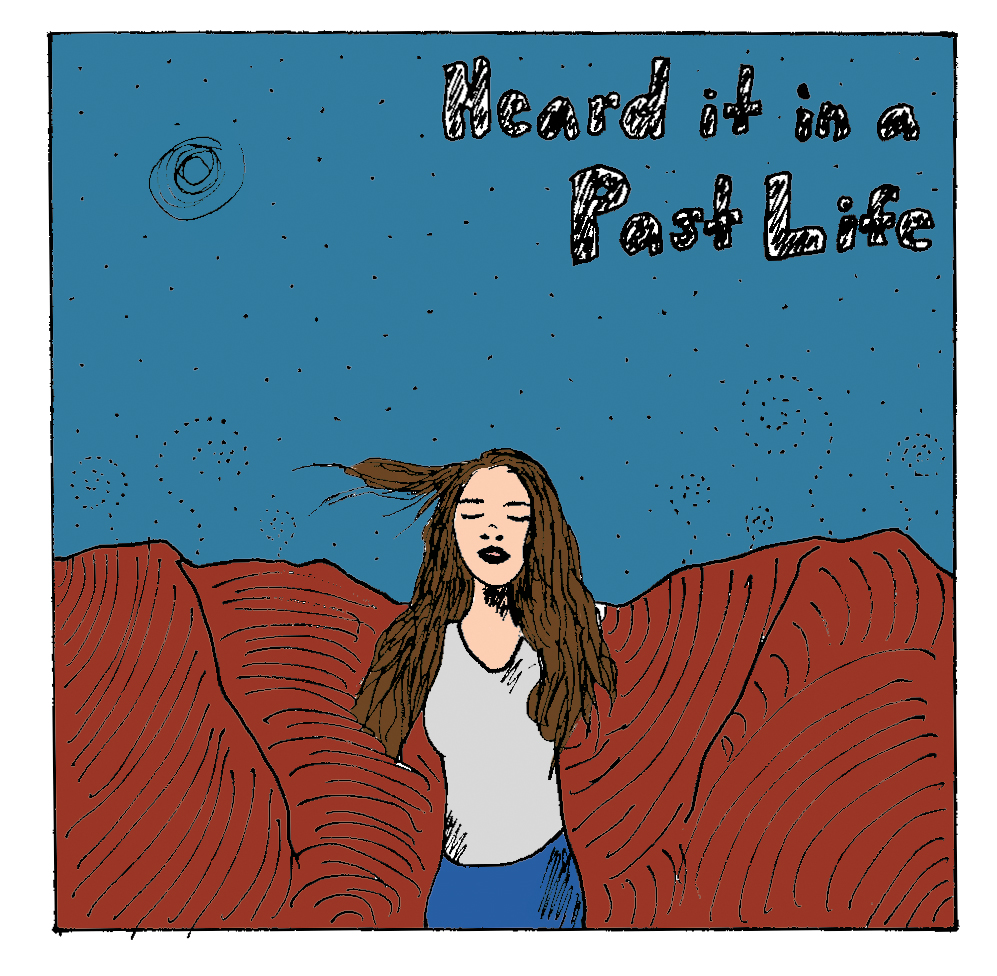 I should leave out the story about Maggie Rogers' rise to fame through a viral video with Pharrell because it is clear by now that she deserves it. It is true that the Maryland singer/songwriter was a student at NYU just two years ago, making eclectic songs that fused her folky roots with Eurohouse influences acquired from a semester abroad, and that one day Pharrell showed up to class, instantly raved about Rogers' work, and abruptly sent Rogers and her song "Alaska" into a firestorm of attention via YouTube. But Rogers' debut album, "Heard It In A Past Life" shows how wrong it would be to hang on this story, even for a paragraph.
A lot can change in two years, and a lot has changed since that moment, both for Rogers and, more dramatically, how people see her. On the surface, "Heard It In A Past Life" is a high stakes shot at reintroduction, as Rogers tries to reclaim her image two years removed from her "Now That the Light Is Fading EP," which contained "Alaska" and four more woodsy electropop tracks. But most evidently, Rogers' full-length debut is a step out of the woods and into the realm of floor-smashing pop.
In a sense, that narrative isn't new. In the past decade, the sudden leap into pop has been made by artists as heat-seeking as The Head and the Heart and as well-established as Taylor Swift. It's that narrative that critics have already used to label Rogers' debut as nonessential. But while albums like Swift's "1989" seem suffocated by the whims of industry hitmakers like Max Martin, "Heard It In a Past Life" sounds dependent on Rogers as the head practitioner. "Alchemist" is the title critics can't seem to stop using when referencing Rogers, and the varied sound of her EP shows why. It was clear then that the success of her debut would hinge on how good the chemistry is. Now a record deal, heaps of cash and glittery pop elements are thrown into the mix.
All parts of that mix are on full display in the opener, "Give A Little." The track is produced by Greg Kurstin, who has credits on countless hit records (Swift's "1989" included), but Rogers feels decidedly in control here. There are punchy four-on-the-floor kicks and relentlessly ticking hi-hats, but Rogers' signature idiosyncrasies take the front. Natural-sounding samples shine through from the song's beginning, and it doesn't take long before a whirlwind of handclaps and swooping falsetto lines take over. She sets an assured tone here too: Rogers sounds like she's rallying a crowd into protest in the verses, but she has that crowd dancing by the chorus.
"Give a Little" also introduces Rogers' ability to mix elements that seemingly conflict: the "alchemy" is at work here and throughout. "Alaska" and "On + Off" are stilly sharply eclectic, tracks first released on "Now That the Light is Fading," a project that landed somewhere between the sounds of Flume and Fleet Foxes. "The Knife" doesn't fit that description at all, but it's just as sharp, pairing a clangy sample reminiscent of "On + Off" with a bass line that would fit on the Arctic Monkeys' "AM." Those juxtapositions make "Heard It In a Past Life" a beautifully mixed bag. If Rogers' bag of tricks was deep on her EP, it's nearly bottomless here, and her ability to blend those tricks together make the debut feel separate from other works of electropop.
As distinct as it is, though, there's a familiar, irresistible energy here. "Heard It In a Past Life" is full of songs that feel ready to burst at any moment, and when Rogers finally lets loose, the result is often electrifying. "Give A Little" turns an anthem for empathy into a hand clapping dance party by its chorus. The swirling synths of "Say It" keep the song's verses contained, but its hip-hop tinged drop blows the song wide open, lifting Rogers' voice into a glimmering falsetto. And cries of relief have never sounded so danceable as in "Retrograde," where we finally see Rogers finding answers among the turbulence, "Here I am, settled in, crying out / Finding all the things that I can't do without." These songs prove Rogers an expert in making songs with an energy that bubbles just below the surface, until suddenly, it's there and it's unstoppable. Songs like these are testaments to the potential of electropop: when done tactfully, it feels magical; it will either give you chills or make you dance.
Or it'll do both, as in the case of the stunning "Fallingwater." Even at nine tracks in, the song feels like the heart of the album. With production help from Vampire Weekend's Rostam, Rogers has crafted a song that's constantly rebuilding itself, with booming kicks, the ebbing glow of a guitar and cascading layers of vocals. It feels thunderous and sparkling at once, but Rogers is impossibly steadfast, letting her voice soar over it all with a newfound defiance: "Go on and tell me just what I'm supposed to say / As if it could be any other way, oh it's getting louder." Of course, Rogers' life is in constant rebuilding too, but what remains assured is her voice, which has never sounded richer or wiser. It's the sound of someone holding fast to their strengths against a current of unstoppable change.
It may have been a viral video that set that change into motion and would shape how we were introduced to Rogers, but "Heard It In a Past Life" finds Rogers triumphantly reclaiming that perception. This is pop music, but make no mistake: she hasn't lost her spark as the woodsy girl from Maryland who made it big in New York, still obsessed with light and dark and how they permeate our lives. There are new influences and old trademarks here, but Rogers presents a keen sense of control over both. That sense of control on her debut album disproves her as "the meek deer in the headlights" or "the girl who got lucky," as Pitchfork's Laura Snapes so lazily reduces her. That sense of control paints her less as an industry pawn and more as the woman who walked into the biggest record labels in the country with a 20-page business plan and said, "these are the terms, who wants to do the deal?" As turbulent as her past two years have been, "Heard It In a Past Life" shows the graceful agency Rogers has maintained through it all. She's made something beautiful out of the storm, and she's done it on her own terms.