You are Brett Kavanaugh
October 19, 2018
This piece represents the opinion of the author.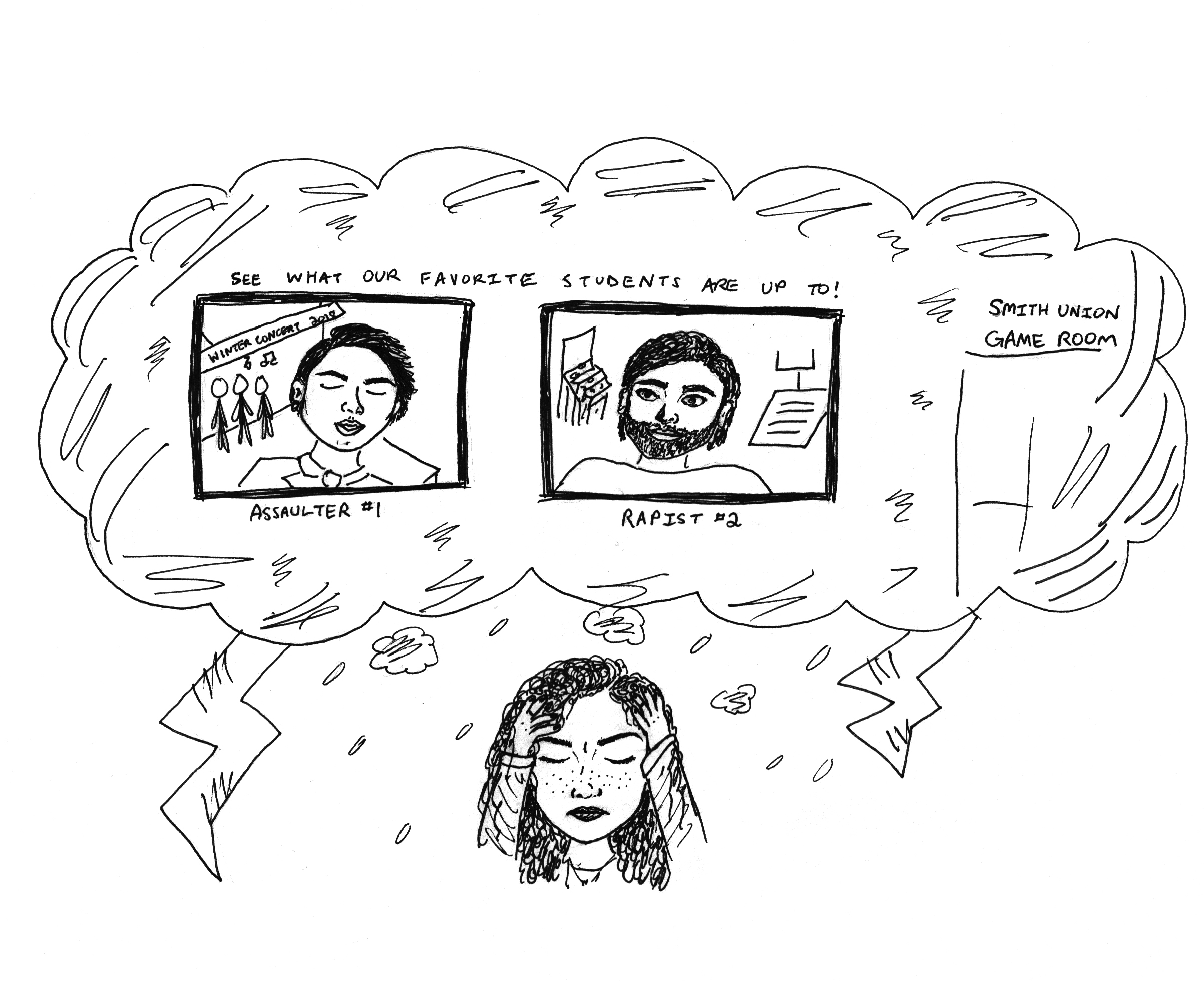 I am angry. I am angry at the College I go to for not creating a safe enough environment for people to report their assaults. I am angry at my country for believing Dr. Christine Blasey Ford, while still putting the man who assaulted her in a position of power. I am angry at Theo, someone I once considered a friend, for putting his desire to stir up controversy over the well-being of survivors who suffer from PTSD.
I am disappointed, Theo, that before you wrote an article that references the Title IX office you did not do any research on how the investigation process works or on results of prior years' investigations. This information is available to anyone who simply googles "Bowdoin Title IX policies." The investigations that the Title IX office oversees are led by an outside investigator from a local law firm. Both parties in the case are entitled to supporters, interviewed and given equal access to all documents. Director of Gender Violence Prevention and Education, Benje Douglas, who coordinates Title IX issues, has a responsibility to protect the rights of both students. If anything, this process burdens survivors who must relive their experiences and be treated the same way as the person who assaulted or harassed them.
There were three official cases in the Title IX office last year. One case was resolved through a non-disciplinary process (called Alternative Resolution). One case ended with a student withdrawing from the college for unrelated reasons. The third case resulted in the respondent accepting responsibility after the investigation. No case resulted in the removal of a student from campus. Theo, you have no reason to fear an unjust process for yourself through the Bowdoin Title IX office. I can't say the same for future survivors.
Beyond my frustration with the inaccuracies of Theo's article, I also acknowledge that the deeply rooted misogyny of the piece reflects the general oppression that women face on this campus.
I go to college with two of the men who have sexually assaulted me. I also go to college with the men who shoved their hands inside the back of my shorts at parties, who made jokes about anally raping me, who claimed that I had been "passed around" and who followed me home after meeting at a party.
Like Dr. Ford, I experienced many of these incidents when my peers were around but weren't watching. The men who assaulted and harassed me are government, economics and biology majors. They have interned with politicians, sung in a cappella groups and played on athletic teams. They are the doctors, lawyers, bankers, teachers and Supreme Court justices of the next generation. For Senator Collins, Theo and countless others, my experiences and resulting trauma are not enough of a reason to question that. They see these men as deserving of positions of power because I alone can corroborate my experiences.
I call on Bowdoin students, faculty and staff to ask themselves how we can all work together to make this campus a place where women matter. A place where we not only believe survivors, but also listen and allow them to heal on a campus free from the people who assaulted them. A place where we call out sexism when we see it. A place where the hurdles of the Title IX investigation will not be a burden to survivors. A place where we don't breed tomorrow's Brett Kavanaughs.
Samantha Schwimmer is a member of the class of 2021.