Racism is alive and well here
October 19, 2018
This piece represents the opinion of the author.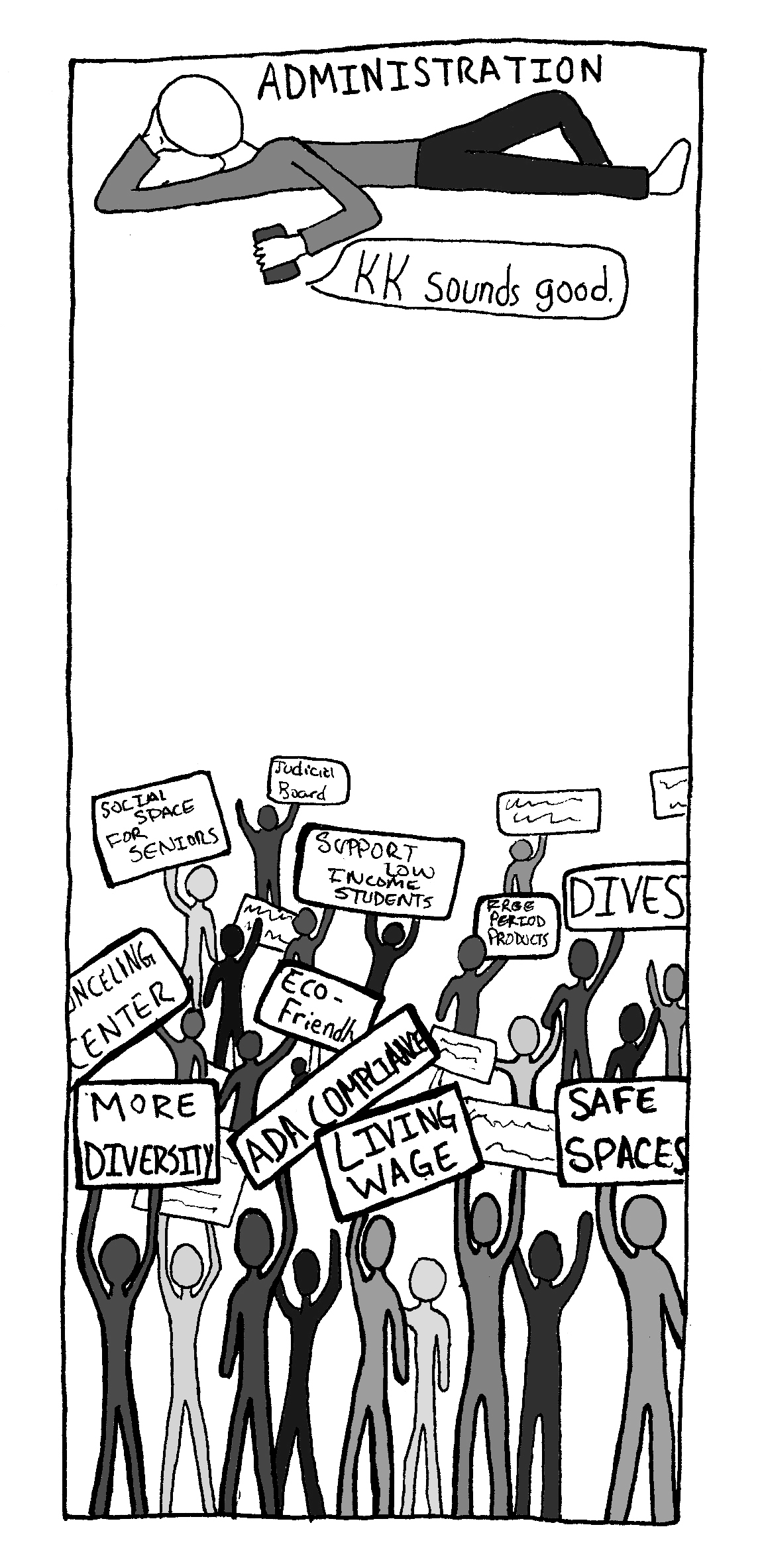 Social change is often discussed in two ways, with the bottom-up and top-down approach. Think of them as the People versus the President. Who is responsible for change? Bottom-up says the People, top-down the President. But I say they are both responsible. The two are not mutually exclusive—in fact, change only occurs when the two are working together.
At Bowdoin, I fear we have adopted the bottom-up approach, and administrators place the burden of building an inclusive community almost entirely on students. Think of last year, when the Disabled Students Association had to demand that the College comply with the Americans with Disability Act (which is a federal law). In moments like these, administrators should be leading the charge, not waiting for students to mobilize the whole campus.
In smaller moments, we see this same behavior. Last February, Dean Tim Foster sent an email to all students asking us to consider living with new people in the coming year. "Mix things up a bit," he wrote, "[live] with a new group of people who are different from you." While I share the sentiment—of course, we should begin to engage across difference—I disagree with the plan of action prescribed by our dean of student affairs.
By his own admission, this stance came from students: "As a group of upperclass student leaders said to me," Foster wrote, "students need to prioritize continually meeting new people. I wholeheartedly agree." Why do student leaders need to explain this to him? Meeting new people, especially those with different backgrounds and perspectives, is a basic tenet of any college experience. Our administrators should know this.
They should also know the extent to which the student body continues to be divided. For Dean Foster, "living in a College House with people you might not already know" is a successful way of "mixing things up," but the College Houses are some of the whitest institutions on this campus. If I were to walk into almost any one of them, I would be the only black person there. The exception is Howell, but is that enough? Is this what we want to call an inclusive campus community?
Rather than working towards inclusivity, substance-free housing like Howell only reinforces segregation. It creates little pockets for people of color to live with a monotony of minorities amid a predominantly white institution. They are safe spaces, but they are also sheltered spaces, because students fail to gain the skills and experiences that come from living and socializing with people different from themselves. About five years ago, substance-free first years were compiled into a single dorm, colloquially known as the "Black dorm." This substance-free housing policy is college-sanctioned segregation. It was unacceptable then, and it is unacceptable now.
Racism is a structural force—it is not a personal problem. As such, students alone do not have the tools to dismantle it. For example, no matter what I do in the African-American Society, our black men will still struggle to graduate on time, and we will never be accepted into mainstream culture. We need a structural overhaul in order to change these things.
This is what I find so frustrating about Dean Foster's email: he denies a structural solution and instead tasks students with fixing systemic problems. I am tired of emails. If you want students to "mix it up," redesign substance-free housing, tinker with Residential Life training, reconfigure the role athletics play in our college.
The simple truth is that campus culture is determined by administrative policy. For example, when Bowdoin instituted a no-loan policy, more students of color were afforded the opportunity to come here. Could you imagine, however, if we reinstated this barrier? If we no longer accepted women? If we went back to the time where black students were not admitted either? We would be exposed for what we truly are: a campus of complacency and white supremacy.
It is high time student leaders stop doing the job of administrators. I am happy to work with them, but I will not work for them, and especially not for free. Segregation may still be in practice here, but slavery, at least, is over.