Preview: 'Journey to the Center of the Stage'
September 7, 2018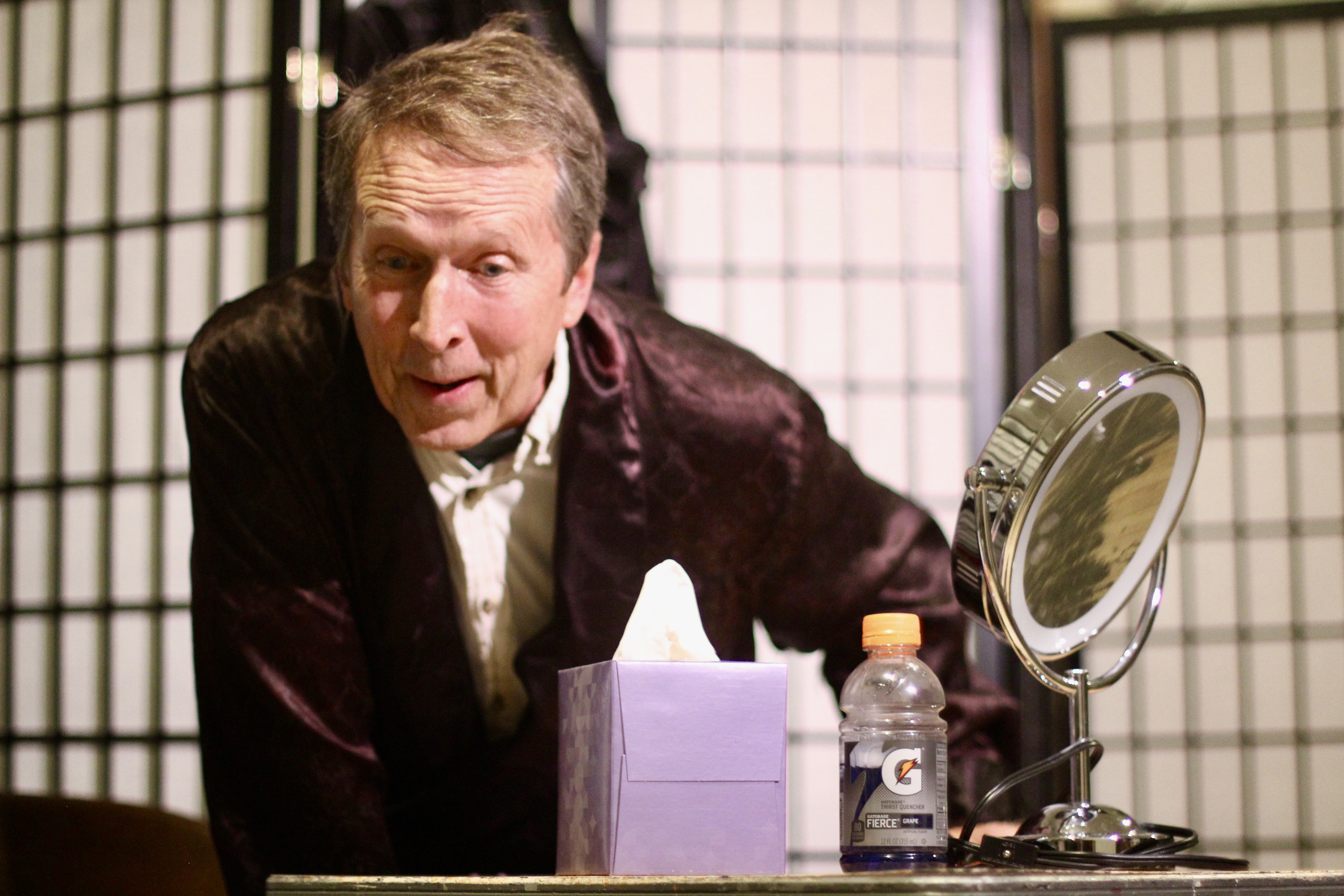 At most shows, audiences see what is on stage but not how it gets there. In his latest work, Professor of Theater Davis Robinson inverts this model, showcasing everything else that might happen just a bit offstage. "Journey to the Center of the Stage," which opened in Boston Thursday, is an immersive and dynamic viewing experience in which spectators move between 10 different scenes.
The audience is composed of three groups of 15 people who move within the comedic performance, which attempts to reveal in 10 short and varied vignettes the different perspectives of those actually involved in the production of a show.
"[It is] people gossiping and dressing, audience members complaining to each other in the bathroom about what they just saw, guys auditioning for the same part, the heartbreak after somebody's been cut from a show, pulling yourself back together and getting ready to go," said Robinson.
The comedy itself was written by Robinson's close friend, Larry Coen—a well-known Boston-area performer and playwright who passed away unexpectedly in late January 2018. Coen's death was part of the motivation behind Robinson's choice to produce "Journey to the Center of the Stage." Robinson highlights the significance of the play's content in terms of how the production embodies many aspects of his late friend's humor and beliefs.
"In a way, he kind of wrote his own eulogy, because it talks about why we love theater and also about ghosts haunting theaters," said Robinson. "It's our first time doing a show without Larry, so it's a way of keeping his spirit alive, and at the same time, say, 'We are going to move on now. We are going to move on working without you, but you'll always be there.'"
The play is performed by Robinson's theater company, the Beau Jest Moving Theatre, which includes several Bowdoin alumni, most of whom were Robinson's former students.
Nick Funnell '17, the newest member of Beau Jest, is one of the performers. Funnell first formed a connection with Robinson during his senior year when he auditioned for a student production and later took a directing course taught by Robinson.
"I think it's nice to see theater peeled back to an extent. A big emphasis of the play is being able to see what happens behind the scenes, even if they are dramatizations … It's cool to get to explore a space in that regard. You get to see what goes into a production to an extent," said Funnell.
Robin Smith '05 has been a part of Beau Jest for 12 years and will also be performing in the production. Smith was close with Coen and had worked with him in another theater group called the Gold Dust Orphans.
"[The play is] just such a non-traditional piece, and on top of that, you get a peek of the behind-the-scenes of the theater, so I think those who are involved in the theater will particularly get a kick out of this piece," Smith said. "My hope is that people will get a sense of how great of a writer Larry was. He was known for being extremely witty, and I think people will be blown away by how great he was and how passionate he was about the theater."
She added that her participation in the play helps her stay in touch with her Bowdoin experience.
"For me personally, it's a great way to stay connected to the school, because I had such a positive experience at Bowdoin. It's nice to meet newer alums and interact with them in a theatrical sense," she said.
"Journey to the Center of the Stage" will be showing at the Charlestown Working Theater in Boston until September 16 on Thursdays, Fridays and Saturdays at 8 p.m. and on Sunday September 16 at 3 p.m.