Hite '20 presents '… And She's a Black Woman'
April 13, 2018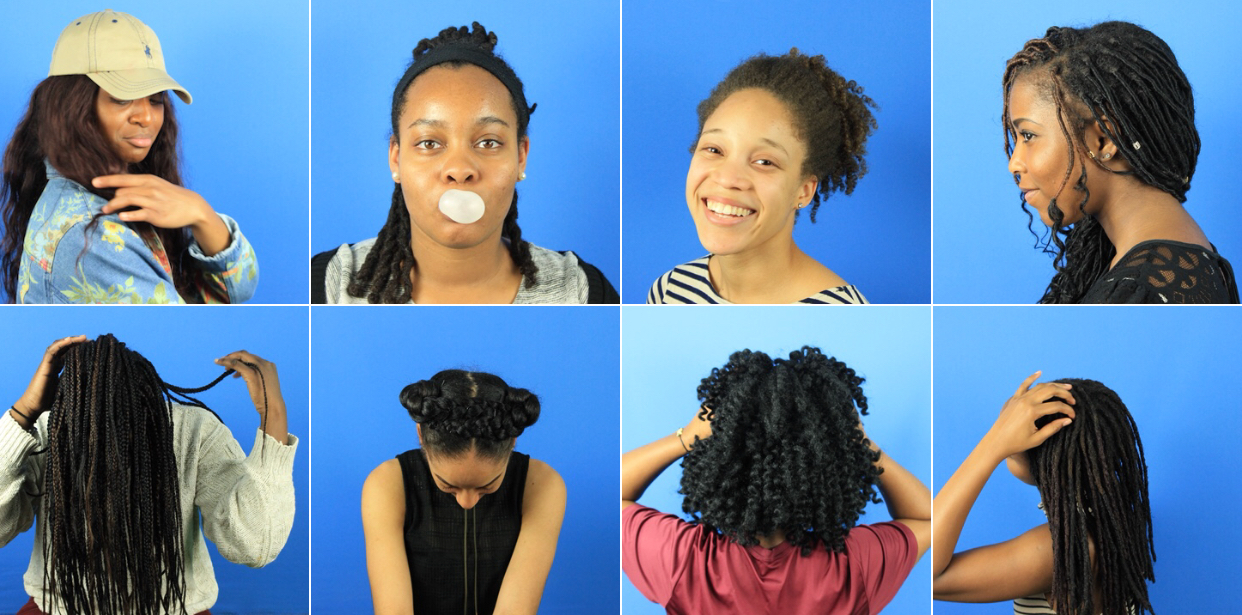 Every piece on display in a new exhibit by Amani Hite '20, opening this Friday, fulfills the promise of the show's title: "…And She's a Black Woman."
"[The] ellipsis in the beginning [represents] that there is something else before that," said Hite. "The theory is just like on top of all of this that she does, she's also a black woman."
Last year, Hite participated in Reed House's annual Art & Color show. This year, with the encouragement of Visiting Assistant Professor of Art Erin Johnson, Hite decided to curate an art show of her own for the first time. According to Hite, this is the first exhibit at Bowdoin displaying work entirely by black women. The exhibition features 11 artists, including Bowdoin students, artists from Hite's high school and one alumna.
Through the show, Hite strives to foster community among black art enthusiasts at Bowdoin and to present audiences with perspectives that don't often have a platform.
"The significance is to expose this campus to—and I say expose because I'm literally like putting myself and a lot of other black women on this campus out there [who] are very silenced most of the time—expose this campus to black art in its raw, organic form," said Hite.
"[The artists are] giving a piece of themselves, and I want people to take a piece of that and let it sink in and soak in and nurture it and care about it," Hite added. "I just want people to see that art in the black female form is something different than what we usually see here."
Lauryn Dove '21 is displaying photographs of her sisters in Hite's exhibit. In one of the pictures, her older sister is laughing.
"I use that to demonstrate what a lot black women have to go through when they get really stupid questions about [their] hair, about random black people that we don't even know and [are] constantly getting compared because people don't know the difference," said Dove. "That progression of her just laughing was like how black women cope with having to constantly have these questions asked and then also just laughing out of frustration because why can't people understand that it's not appropriate to take my time and demand energy of me for [their] curiosity?"
Another photograph is an image of Dove's other sister, which is a nod to Solange's "A Seat at the Table."
"I'm pretty much just talking about how we're done asking for a seat at the table and how the table is ours," said Dove. "We're trying to reclaim agency and … autonomy when a lot of people don't want us to do that, so it's [us] being ourselves in spite of others wanting us to tone ourselves down."
The exhibit will remain on display in Edwards Center for Art and Dance until April 23.