Guide to the Grammys: will rap reclaim album of the year?
January 26, 2018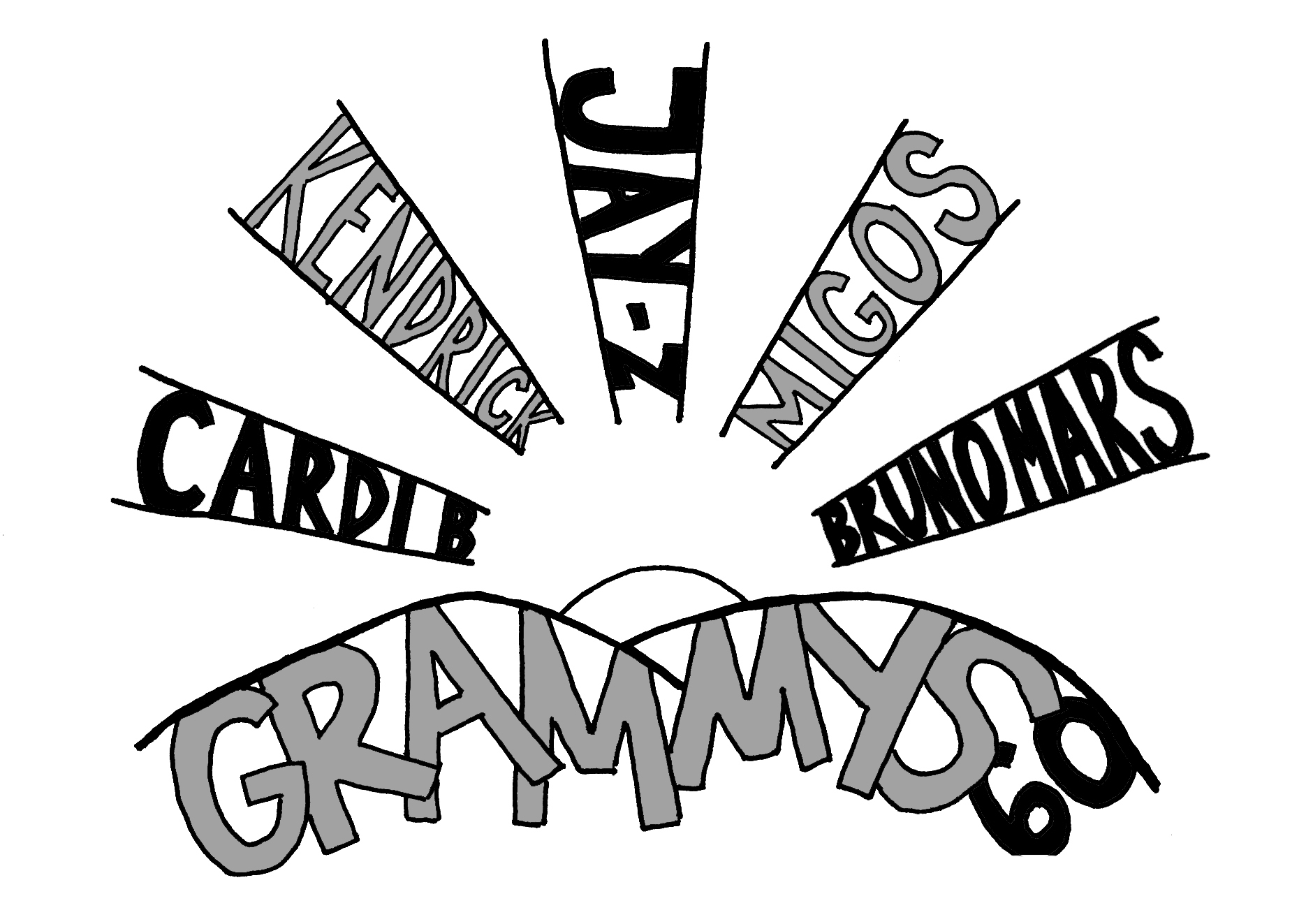 It's the most wonderful time of the year again. Grammy season. When we curl up in front of a TV and let a disputed, possibly unnecessary and outdated institution decide what music all of us liked best in the past year. But even institutions rooted commercialism, subtle racism and not-so-subtle racism can change, right? Last year's ceremony saw Chance the Rapper give thanks to God and SoundCloud after winning three Grammys for a free mixtape. But it also saw Beyoncé's genre-spanning masterpiece lose out to another bland pack of pop balladry, with Adele being quite literally the first person to apologize for it. This year's list of nominees hints at a new day on the horizon, but we will have to wait until the eve of January 28 to see if the Grammys will take one step closer towards its online description as "the preeminent peer-recognized award for musical excellence and the most credible brand in music." For now, let's speculate.
Who's Nominated?
It might take Adele apologizing to Beyoncé on live TV for the Grammys to acknowledge its history of favoring white artists. But at least it seems like the Grammys finally have. With the nominees in the general field (Album/Record/Song of the Year, Best New Artist), you can almost hear the old white men of the Recording Academy crying out from their Hollywood offices, saying, "Look guys, we listened!" Lorde is nominated for "Melodrama" and Justin Bieber snatched a couple nominations by hopping on the reggaeton hype train led by Luis Fonsi and Daddy Yankee. But besides Lorde and Bieber, Julia Michaels and Alessia Cara are the only white artists even nominated across the four categories. If not for "Melodrama" and the head-scratching decision to nominate the J-Biebs remix of "Despacito" over the original version, the white people in the general field really wouldn't stand a chance.
The Academy loves a critically-acclaimed project that also goes multi-platinum. So it's no surprise that "DAMN." earned Kendrick Lamar seven total nominations, including Album of the Year and Record of the Year. While Lamar will almost certainly rack up a few wins in the rap categories, where he has previously won six times, his history in the general field (Album of the Year, Song of the Year, Record of the Year, Best New Artist) has been dismal. Lamar has been nominated four times in the general field and has lost each. Lamar isn't the only rapper who has been shutout of the big four: it's been 14 years since a rap album has won Album of the Year, and a rap song has never won Record of the Year or Song of the Year.
But on the album front, Lamar has a solid chance to end hip-hop's drought. Kendrick's internal battles on "DAMN." proved painfully relevant to 2017. The album dazzled critics and topped AOTY lists from Metacritic, Pitchfork, NPR, Genius, Complex, SPIN and countless other publications. But so did "To Pimp a Butterfly" in 2015, which lost to Taylor Swift's pop powerhouse "1989." Kendrick has returned with a chart-topper of his own, though: "DAMN." sold two million units in just three months, while it took nearly a year for "TPAB" to sell one million.
Since "reputation" was released after the deadline for this year's ceremony, Kendrick won't have T-Swift in his way this time. But "DAMN." is less of a lock for AOTY than its sales and acclaim would lead us to believe. The only album to receive more nominations than "DAMN." this year is Jay-Z's "4:44," and the Academy loves a comeback, especially for AOTY. Of the last 13 AOTYs, six have gone to industry giants years past their prime, including Beck, Daft Punk, Robert Plant, Herbie Hancock, U2 and a posthumous Ray Charles. Jay could easily be added to that list for "4:44," which contains all the meditations of fame and regret you'd expect in a late career classic, with the added flare of essentially admitting to the stories of infidelity from "Lemonade." It would be somewhat of a tragic storyline for Jay-Z to win Album of the Year for apologizing about "Lemonade," just a year after Beyonce didn't win for "Lemonade" itself. But Jay's album is excellent for reasons other than his guilt, and based on the award's history with old guard musicians, "4:44" has a good shot at AOTY.
But so do the other three albums nominated. Besides its own brilliance, Lorde's "Melodrama" has a chance for AOTY for its presence as the only clear pop record up for the award, while rap leaning voters could split the vote for Jay-Z and Kendrick, and voters who like a tasteful R&B throwback would have a hard time choosing between the gold studded swag of "24K Magic" and the otherworldly funk of "Awaken, My Love!" The throwback angle taken by Bruno Mars and Childish Gambino could win either of them the award for the same reasons it could go to Jay-Z. Although AOTY is Lamar's category to lose, this year's awards present one of the more intriguing toss-ups of recent memory.
Who's Not Nominated?
As well as its race issues, the Grammys also seem to be addressing their reputation for rewarding sales over sophistication. Established hitmakers Katy Perry, Drake, Future and the Chainsmokers all released number one albums this year (Future released two), and none of them are nominated. Ed Sheeran's "Divide," which was the only album of 2017 to outsell "DAMN.," only earned nominations for Best Pop Vocal Album and Best Pop Solo Performance for "Shape of You." Unfortunately for Sheeran, after being sued last week, he has earned as many copyright disputes as Grammy noms for his work in 2017.
While the less radio-centric nominee pool has made room for more critically-acclaimed artists in the general field, less prestigious awards such as Producer of the Year favored big names like Calvin Harris, No I.D. and Greg Kurstin over many of the industry's young visionaries. Jack Antonoff helped Lorde shape a unique brand of avant-garde pop with his production on "Melodrama," while Australian producer Flume brought explosive EDM to both pop and rap, on "Melodrama" and on Vince Staples' "Big Fish Theory."
Most egregiously, in a banner year for hip-hop, in which the genre accounted for five of the top ten highest selling albums, why are the curators of its breakout sound not recognized? Heavy-hitting trap has earned nominations for Kendrick Lamar, Migos, Lil Uzi Vert and Cardi B. But trap production has filled the soundtrack of recent years, spawning as many fans as haters as imitators, proving that producers like Metro Boomin, Mike WiLL Made-It and TM88 have been some of the most influential producers of the decade. If the Grammys is to live up to its self-described title as "most credible brand in music," it must recognize artists like these.