Seasonal Affective Disorder rises as temperatures fall
December 8, 2017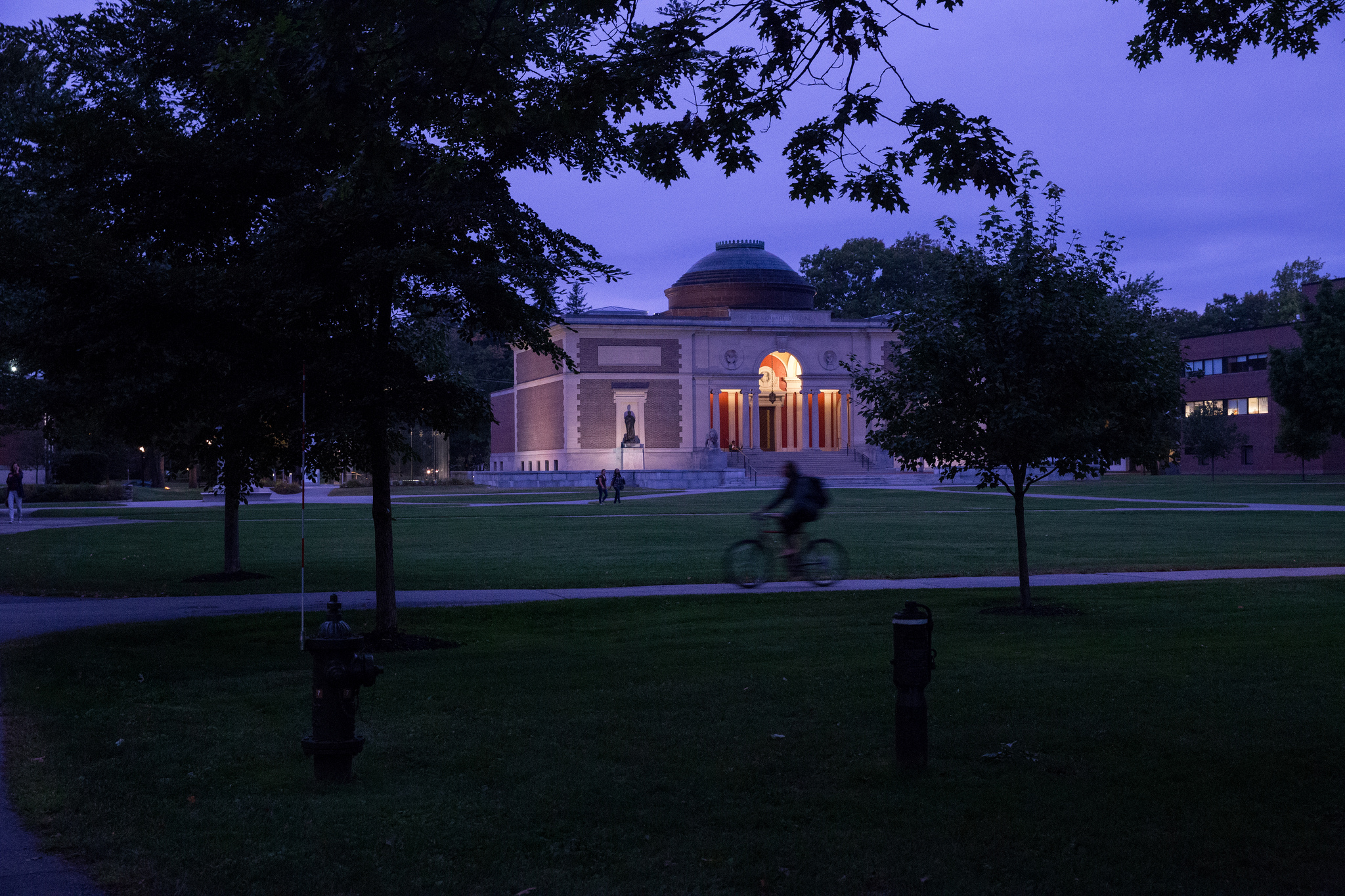 December on Bowdoin's campus means shorter days, colder nights and the potential onset of Seasonal Affective Disorder (SAD) for some members of the Bowdoin community.
"SAD is a phenomenon that arises for certain people related to diminished light which typically occurs in Maine from the end of October and continues to into Mid-February," wrote Director of the counseling service and wellness programs Bernie Hershberger in an email to the Orient. "When there is less natural light the production of vitamin D goes down."
As a result, a person with SAD may experience lethargy, lack of motivation, increased sleep, and sadness.
"It's pretty much the same as depression, it just affects you during certain seasons," said Simone Laverdiere '19, who has suffered from SAD since high school.
According to Hershberger, those from regions that receive more sunlight during this time of year will be more acclimated to higher levels of natural sunlight and as such may be more vulnerable to the effects of SAD. Students from the northern and northeastern regions of the country—like Laverdiere, who is from southern Maine—can also become more susceptible over time.
Counseling Service offers bright fluorescent lamps that simulate exposure to sunlight and can help people suffering from SAD. Students in need can borrow the lamps for up to three weeks. Hershberger recommends 30 minutes of light exposure for 30 minutes a day and said that if used properly the effect is typically noticeable within 10 days.
Laverdiere was officially diagnosed with SAD by her personal doctor over fall break of last year.
"November is always the hardest month by far," said Laverdiere.
She was diagnosed with Lyme disease two weeks after receiving her SAD diagnosis, which is said to be a common side effect of the former.
When asked why she never reached out to Bowdoin's mental health resources for help along the process of her diagnosis, she said it never felt necessary because her doctor had already prescribed her 30 minutes of light from a SAD lamp, recommended daily vitamins and suggested eliminating gluten, sugar and dairy from her diet.
While she believes going to therapy or counseling can help some people manage SAD, Laverdiere said that it was not effective for her because she didn't have a specific aspect of her life that she was unsatisfied with that she could speak about.
"But I feel like it would really help other people," she said. "I know other people with depression [and] therapy and counseling really helps them. It does help [with] SAD as well, it just didn't really help me at all."
"By the time it's 7 o'clock I just want go to bed … but there's only so much I can do about it so I just try to do what I can control."
Laverdiere attempted to start a support group for students dealing with Lyme Disease with the hope that such a group would be able to touch on the many varying symptoms of the illness including SAD, but she said the College did not support the idea as they did not perceive enough of a need on campus.
"I hadn't really reached out to Bowdoin for help since then," she said.
According to Assistant Director of Health Promotion and Education Christian van Loenen, Peer Health plans to hold an event in January to allow students to learn about ways to cope with SAD and to test out Counseling Service's light therapy options.
For those who are interested in seeking help navigating SAD, Hershberger recommends setting up an appointment with Bowdoin Counseling Service.