'Our Bodies, Our Bowdoin' promotes body positivity, inclusion
October 27, 2017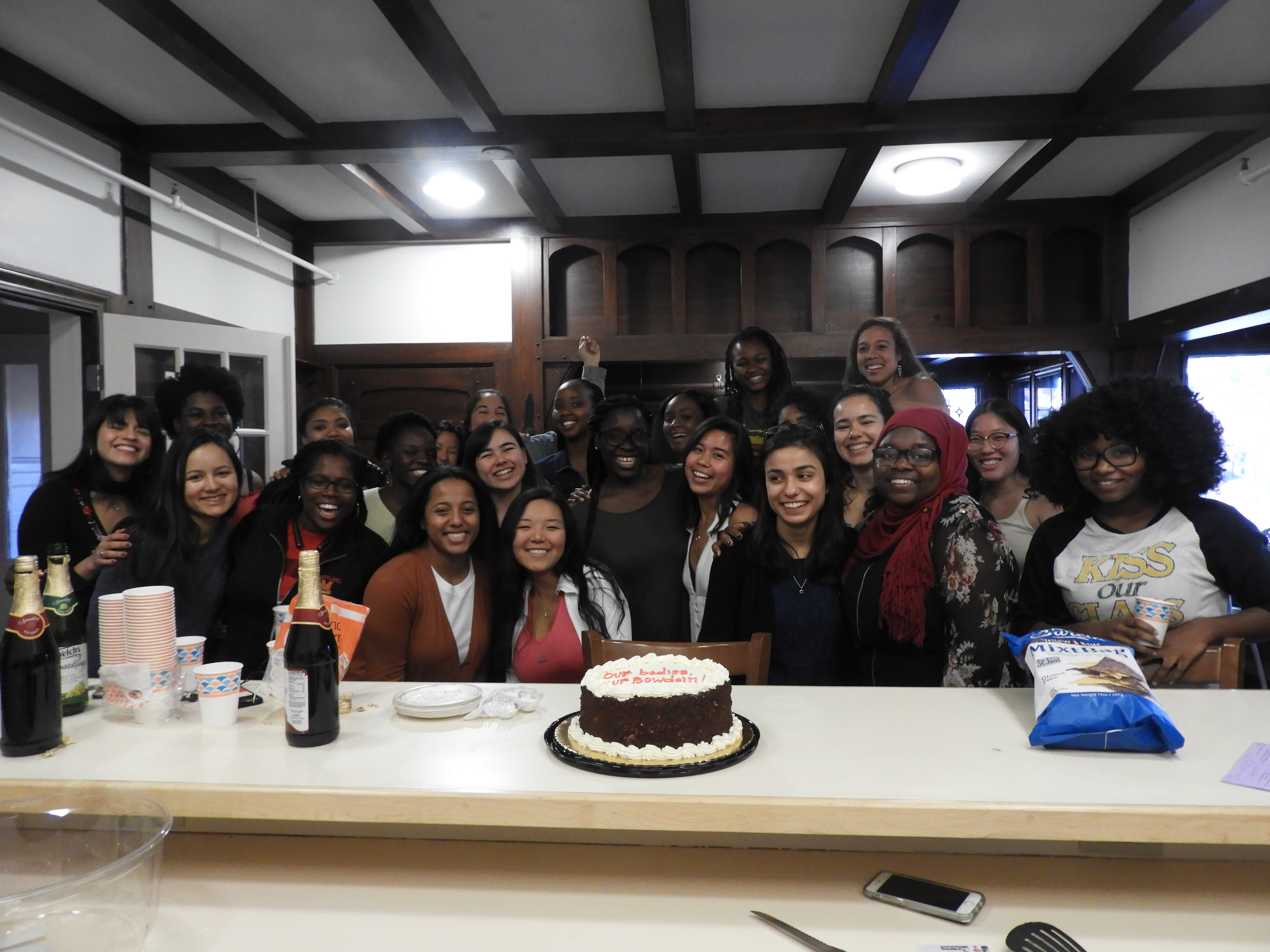 Last Friday, "Our Bodies, Our Bowdoin," sponsored by Peer Health and the Women of Color Coalition, brought together women of color to discuss beauty standards on campus through reflecting on their own experiences.
"I just wanted to create a space where women of color could gather because I [not only] feel it is really important to build solidarity and community, but [also] I wanted to be able to have a space [to celebrate] women bodies," said Elly Veloria '20, a member of Peer Health and the Women of Color Coalition who helped to plan the event.
Women in attendance identified common experiences and attitudes towards their bodies on campus. Sharing these experiences allowed them to realize that they are not alone in feeling the effects of the beauty standards around campus.
"If you're at a College House party, your body is the first thing people notice. People aren't [coming] over to talk to you—they are noticing your body," Veloria said.
One goal was to create spaces where every person can feel comfortable with their bodies and how their bodies are perceived in different environments. By holding the event at Baxter House, Claudia Pou '20 hoped that women of color would feel that these spaces, like College Houses, could be places where they could feel empowered and a place where they had a community.
"There are a lot of first years that mention that Baxter is considered a 'white space' and I definitely see why they would think that," Pou said. "I would say if you look at the demographic, at the people who are usually there, the people that live there and also the music and party scene—I thought there would be something powerful about reclaiming the space."
"Our Bodies, Our Bowdoin" was also intended to start a wider dialogue on campus about empowering women.
Following this event, the groups will continue to promote body positivity through a campus-wide poster campaign. The posters will depict women who attended the event holding signs with messages of body positivity, such as, "At Bowdoin, curves are embraced."
"The goal [of the program] was to share experiences, and we also wanted to make it something that would … give people a chance to express themselves and impact the rest of campus in a positive way," Sydney Avitia-Jacques '18 said.
Although neither Peer Health nor the Women of Color Coalition have planned any future events addressing body satisfaction among women of color, they hope to continue promoting conversation about body satisfaction on campus.
"I think the best thing you can do is stay informed. Don't be ignorant, listen to people's real lived experience. It's a hard issue. You're asking how can women of color feel included in a space—Bowdoin has no answer for that as of now," said Veloria.