String of J-Board computer science cases prompts concern
April 27, 2017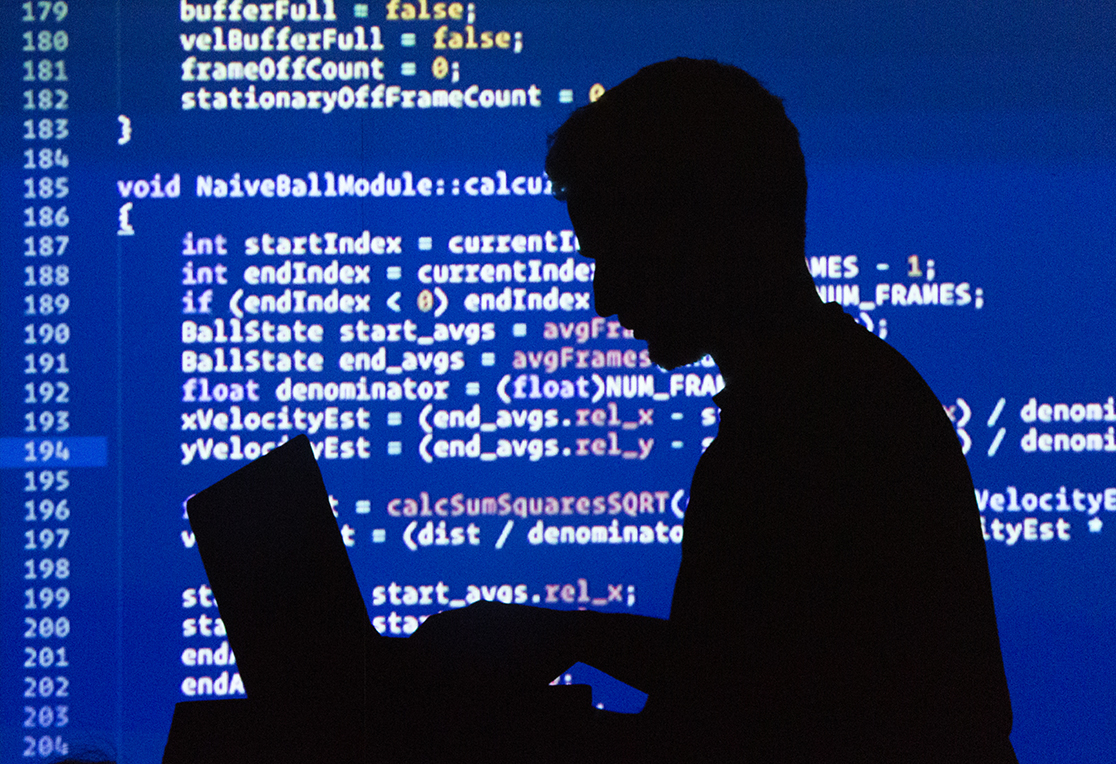 Students and professors are concerned about an uptick in academic dishonesty cases brought before the Judicial Board (J-Board) that have originated in the computer science department. Students, who have received punishments ranging from a warning to a four semester suspension from the College, have said they feel the department's plagiarism policies are unclear. Other students say that fear of plagiarism inhibits collaboration and has discouraged them from taking higher-level computer science courses.
So far this year, 18 total academic dishonesty cases have been brought to the J-Board. The Orient confirmed with individual students involved in the cases that at least six of these cases involved plagiarism in the computer science department. Last year, 11 students were brought to the J-Board for academic dishonesty in Introduction to Computer Science.
The increase in academic dishonesty cases in the last two years has largely been due to cases in the computer science department. Between the 2002-2003 academic year (the last continuous year for which statistics are available) and the 2014-2015 academic year, the J-Board heard an average of 8.7 academic dishonesty cases per year. Prior to the 2015-2016 academic year—when it heard 22—the J-Board had not heard more than nine academic dishonesty cases in any year since the 2006-2007 academic year.
Chair of the Computer Science Department Laura Toma said she is concerned about the plagiarism cases but thinks that they reflect students' desperation to get their work done, rather than flaws in the department's policies.
"It's not that we are doing something wrong in [computer science] to encourage plagiarism, it's just that the discipline and the learning curve is more aggressive," said Toma. "It's unforgiving for people who start late."
Toma noted that while the number of computer science-related cases brought before the J-Board has increased, so has the number of students enrolled in computer science classes.
Computer science is now the fifth most common major at Bowdoin. In the class of 2016, there were 60 computer science majors compared to just 10 computer science majors in the class of 2012.
Toma said that collaboration is crucial in computer science but must be done properly.
"We want people to have the opportunity to learn to collaborate in the right way. And most everybody does that," said Toma. "Those who don't do it properly, we don't want to compromise that opportunity for everybody else for [whom] it's really useful."
Toma said that the department makes clear the difference between plagiarism and permitted collaboration. Although the exact policies vary based on each professor and class, the general policy of the department is that students are encouraged to collaborate but cannot use any written medium or look at each other's laptop screens.
Associate Professor of Computer Science Stephen Majercik suggested that the computer science department's attitude toward plagiarism does not differ greatly from that of other departments.
"You think about two student's writing programs. Then you think about two students writing an essay," he said. "It would be fine if they discussed ideas … But then they would need to go off and write their own paper. I don't think anybody would ever think, 'Oh, I could—the two of us—could sit here and we could discuss what to say in this paragraph. And then we could write down that paragraph and because we both worked on it, we could use it.'"
To detect plagiarism in lower-level classes, computer science professors can run code through a program called Measure Of Software Similarity (MOSS). If the program detects that students' code is particularly similar, the program flags the code and professors can choose to inspect the code manually.
"What that software says, it's not set in stone," Toma said.
Professors can then decide whether to bring an academic dishonesty case before the J-Board. However, Associate Dean for Upperclass Students and Advisor to the J-Board Lesley Levy said that the College encourages faculty to bring all cases before the J-Board rather than handle them internally.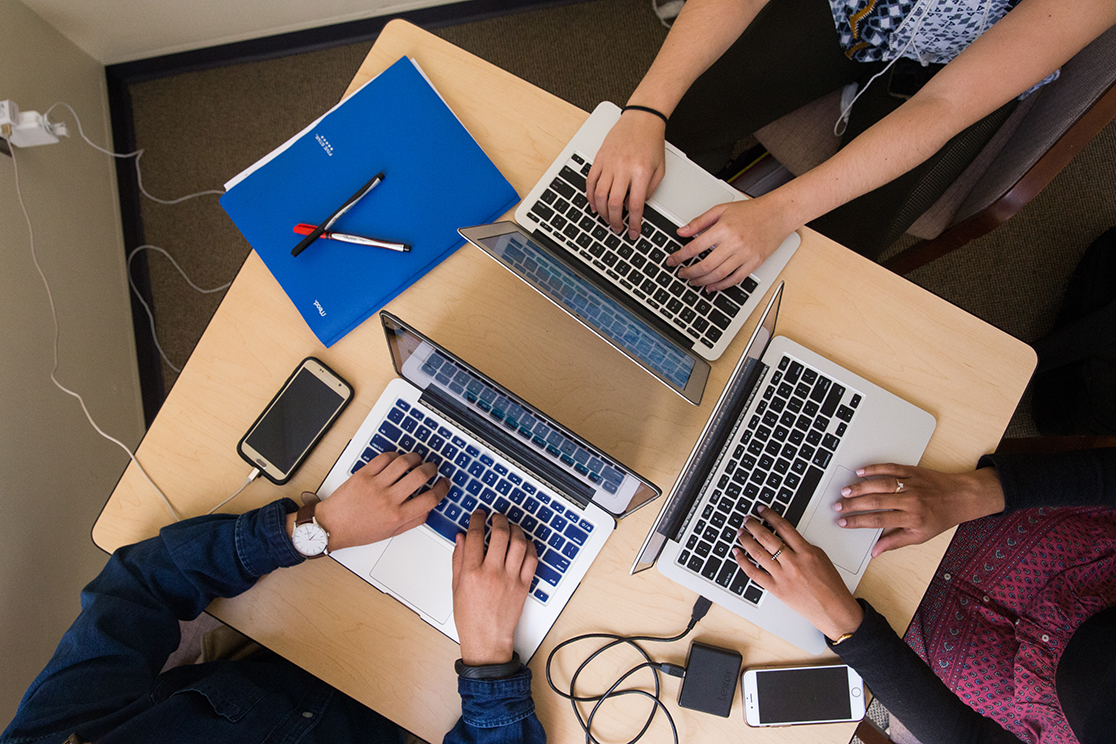 One student, who spoke with the Orient on a condition of anonymity, was brought before the J-Board on charges of academic dishonesty last semester after he was accused of plagiarism in his Introduction to Computer Science class. He said that he had explained a program conceptually to two other students—who were likewise brought before the J-Board—but did not feel that his actions amounted to academic dishonesty.
In preparation for his hearing, the student reached out to computer science professors at other colleges and received letters from two scholars stating that MOSS, the plagiarism detection software used in computer science courses at Bowdoin, is not effective on simple programs, like the ones students create in Introduction to Computer Science. However, the student said he was told that he was not allowed to use this evidence during his hearing.
This student said he feels that the structure of the J-Board hearings makes it difficult for students to prove their innocence, particularly when professors are seen as experts.
"I wasn't allowed to put [letters from outside professors] into evidence, which I felt was wrong," he said. "I felt I needed to introduce expert evidence for my own part to combat this expert that was kind of challenging [me]."
Although the J-Board gave him only a warning, the student said he does not plan to take another computer science class. He said he feels the collaboration policies were not defined clearly enough and has had difficulty grappling with the disconnect between the department's collaboration policies and the importance of learning from others in a liberal arts education.
"From a liberal arts perspective, there's a lot that you can say in the favor of working with other people and being in a setting where you can figure out ideas, which is one of the reasons everybody comes to Bowdoin," he said. "[It] is one of the reasons I came to Bowdoin."
In a separate case this semester, three first-year students in Data Structures received punishments of three or four-semester suspensions after they were brought to the J-Board for academic dishonesty over collaboration on the first lab of the semester. These students likewise spoke to the Orient on the condition of anonymity.
Two of these students were in a Data Structures class taught by Majercik while another was in Visiting Assistant Professor of Computer Science Allen V. R. Harper's section of the same class.
The students were accused of collaborating on the first lab of the semester but did not find out that their cases would be taken to the J-Board until just before Spring Break.
"[The accusations] really caught me off guard. I thought at the time I hadn't done anything wrong, but apparently, according to the J-Board, I did [do something] very wrong," said one of the students.
The students said that they collaborated on writing code for the lab together. Although they said they did not look at each other's laptops or code, they did write the code together on a piece of paper, which they did not realize was a violation of the department's academic dishonesty policy.
"[Professor Majercik] specifically told us not to copy and paste," said another student. "We thought that as long as we don't do that, we're fine."
Majercik's Data Structures' syllabus reads: "Sharing of code is expressly prohibited. At no time should a student copy code written by another student, even if slight modifications are made."
Right before Spring Break, the three students were respectively called into their professors' offices and told that they would be brought before the J-Board. Their hearings were scheduled to take place during Spring Break, but they kept being rescheduled and were eventually held on April 8 over the course of the day. Decisions about the students' sanctions were released later that night.
The students all had individual hearings on April 8 and were not allowed to talk to each other between their hearings.
"Up until then [during the trial], we feel pretty good about it," said the student in Harper's class. "But then we did something wrong. We texted each other in between the hearings."
One of the students in Majercik's class confirmed that the three students knew that they should not have texted each other but said their goal was to check in on one another, not mislead the J-Board.
"I know we did a bad thing. Looking back, we wouldn't have taken that kind of action," he said.
The deans presiding over the hearings discovered that the three students had been texting after a dean had seen a Facebook message between two of them.
"Right after that, the entire feeling [of the hearing] changed," said one of the students. "Everyone seemed mad and [the J-Board] didn't seem to believe what we [had] said before. We never lied."
The decision regarding the students' punishments was delivered after the hearings. Two of the students received three-semester suspensions; one received a four-semester suspension after he deleted the texts messages between the three students. All three received F's in their respective classes.
The students decided not to appeal the decision. The J-Board does not allow appeals except in the event of a procedural error or if new information becomes available. Currently, the three students plan on coming back to Bowdoin after their suspensions are complete.
One student said although he feels the J-Board process was fair, the experience felt intense and emotionally draining.
"For me, it was particularly scary and taxing, and the punishment seemed very harsh at the time. But I guess if the severity of the J-Board [process] was made more clear and how Bowdoin expects you to act, it may have prevented my situation in general," he said.
Another student questioned the severity of his punishment.
"How is kicking someone out educating them?" he said.
Other students in the computer science department have noticed the uptick of plagiarism in the department. Beleicia Bullock '19, a computer science major and math minor, has not been accused of academic dishonesty. However, Bullock feels that the department could be clearer about what constitutes plagiarism, particularly in lower-level classes.
"There's really no transparency on how plagiarism is decided—the question of what plagiarism is, but also how you identify it," said Bullock. "For projects, especially in [Intro] and Data Structures, there are so many similar answers. There's a lot of confusion over what plagiarism means."
Mackenzie Schafer '19, a computer science major currently enrolled in Introduction to Systems, said she avoided collaborating with other students in her lower-level computer science courses.
"I just never really got into the habit of working with other people just because I didn't want to accidentally do something I wasn't supposed to do," she said.
Majercik said the computer science department wants to encourage student collaboration.
"People collaborate in the real world. If you're going to go out, if you're going to graduate and go out and get a software [or] a programming job, you're going to be collaborating with people. You're not going to be sitting there writing your own—so that ability to collaborate is important," he said. "It's an ongoing discussion in the department—how can we structure things so that students get the benefits of collaborating but don't cross over the line into plagiarism?"
As students move to upper-level computer science courses, assignments become more difficult and students say that collaboration becomes more necessary. Bullock expressed concerns about the effect of so many academic dishonesty cases on the department's culture.
"Having all these incidents happen and not having any clear resolution or next step definitely leaves people in a space where people are always going to be on alert, fearful of doing things that are wrong," said Bullock. "We're no longer going to talk to each other."
Liza Tarbell contributed to this report.