Acceptance rate drops to 7.7 percent for Class of 2027
March 31, 2023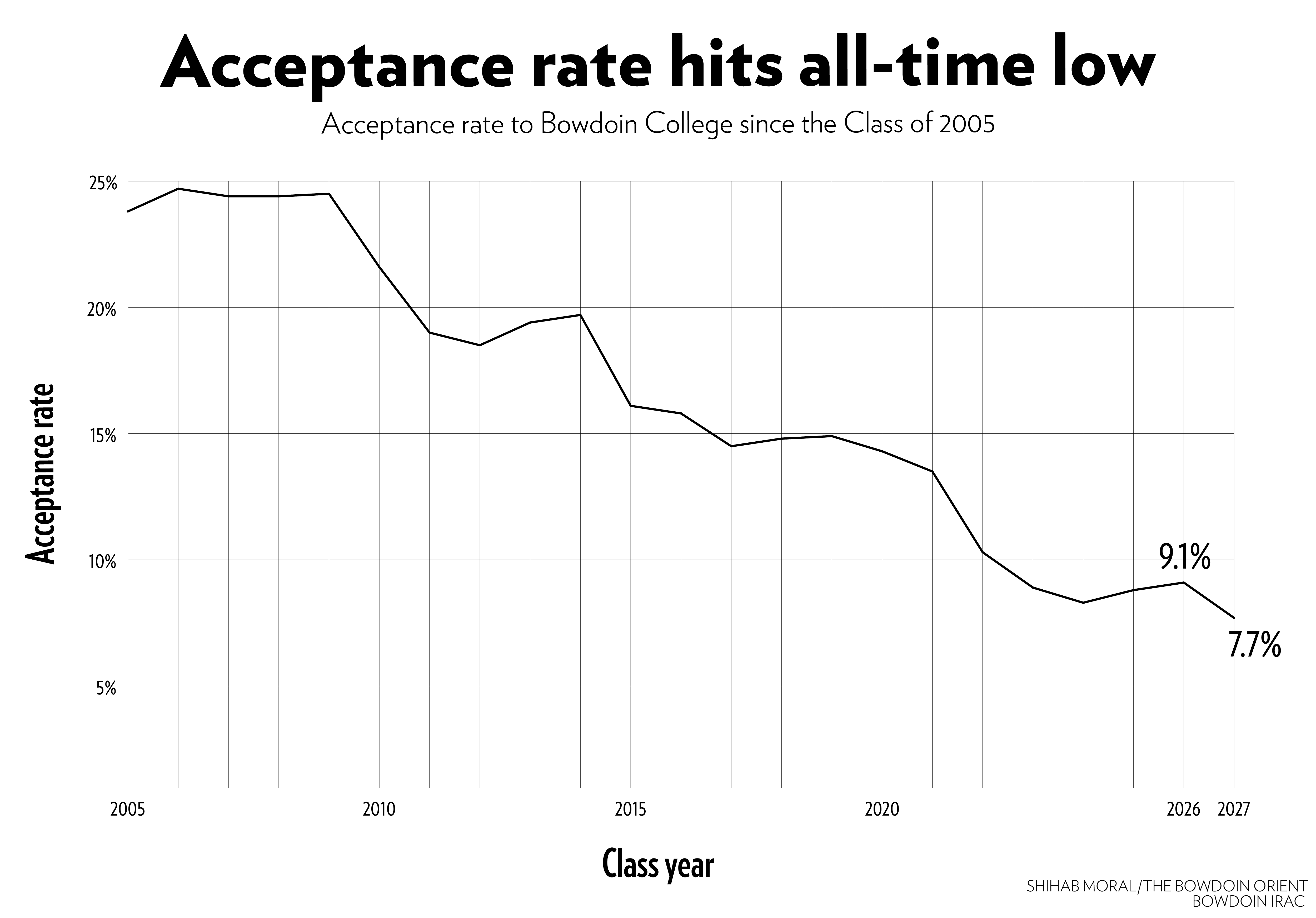 On Friday, March 17, the Office of Admissions released its final round of decisions for the Class of 2027. With a record number of applications during the admissions cycle, this year's final acceptance rate of 7.7 percent marks the lowest in the College's history. In comparison, the acceptance rate for the Class of 2026 was 9.1 percent.
The admitted Class of 2027 consists of 850 students from a pool of 10,966 applicants across all three admission rounds. Students from the admitted class represent all 50 states, four U.S. districts and territories, and 43 countries—a notable increase of 10 countries since the prior admissions cycle. Domestic students of color account for 54 percent of the class, and 27 percent of students are the first in their families to attend college.
Following the College's decision to extend need-blind admissions to international students, applicants to the Class of 2027 were the first to experience an admissions process that did not consider financial status for both domestic and international students alike.
For admitted students, Bowdoin Bearings offers a series of events designed to invite students to learn more about the College, attend panel discussions and connect with members of the Bowdoin community—with virtual programming already underway as of March 20. Students are also invited to attend on-campus events including Bearings in Brunswick, the flagship day program held from April 13 to 14.
The Class of 2027 will not be finalized until May 1, at which point admissions will report on the enrolled class. The College expects to have a class of around 500 students.