Portrait of an Artist: Souleman Toure '23
March 3, 2023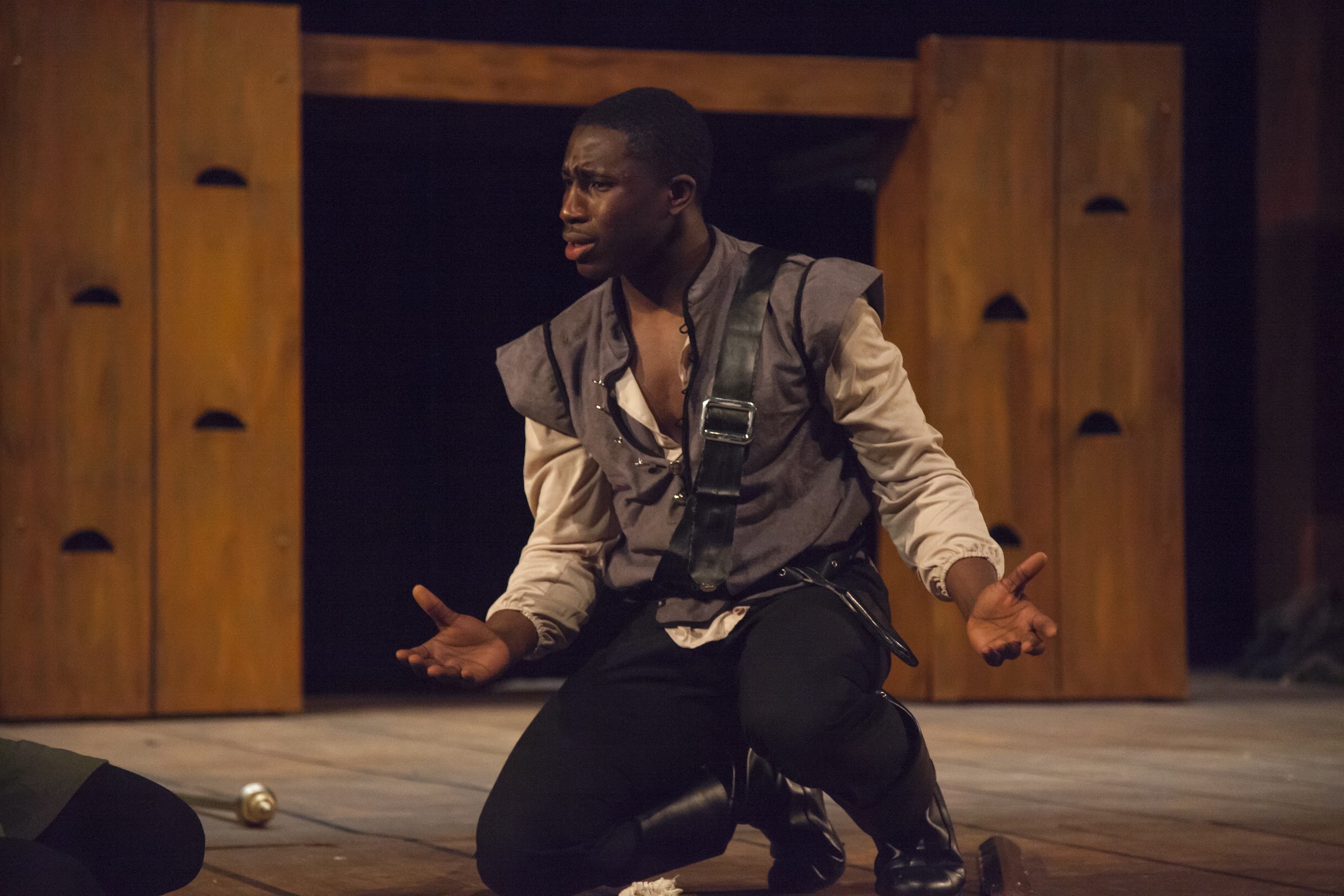 Ever since his debut role as the provost in his high school's production of "Measure for Measure," Souleman Toure '23 has captivated audiences on the stage. When he arrived at Bowdoin as a first year, he quickly joined the ranks of the improv group Office Hours and made a home for himself in the College's theater productions.
Now, in his final semester, Toure has become a central figure in Office Hours and is acting in one of the lead roles in the Department of Theater and Dance's sold out production of "A Raisin in the Sun."
Despite only having six weeks to prepare for the show, Toure is amazed at what the cast and crew have been able to put together. Since the start of his participation with the production, Toure felt an immediate connection with the cast and knew that they were representing something bigger than themselves.
"We found that this play is going to highlight a lot of dimensions of what it means to be Black … and give a window into the lives of what it meant to be Black during that time period," Toure said. I think [it still shows] what it means to be Black today. This family that people are going to see [on stage] could be a family today at Bowdoin."
While this is only Toure's second production at Bowdoin, he participated in around 15 plays in high school.
Over his long tenure in Office Hours Improv, Toure has been able to foster a strong community full of great humor and lively energy. Office Hours Improv member Ahmad Abdulwadood '24 credits Toure for bringing unmatched creativity and composure to the group.
"I think he's one of the calmest members in the group…. It's really great to have people that have trust and confidence in themselves and other people in the group because when you go up on stage, you have no idea what the scene is gonna be, and it can be very frightening," Abdulwadood said. "[Toure] has a great presence to him. He's a leader in the way he acts and tries to pull us together as a group, but also in the confidence and poise that he carries himself with as a person and as an improviser."
Toure views improv as an outlet in which he can release his chaotic energy around some of the people he's most comfortable with on campus.
"When I'm in improv, I can just let those wild thoughts run loose and be free," Toure said. "[Throughout] the last four years, improv has always been a family for me, and I will always appreciate and be grateful for those people."
"A Raisin in the Sun" is playing in Pickard Theater tonight and tomorrow at 7:30 pm. Toure considers this play to be his most significant performance at Bowdoin.