BSG takes reins of spring concert from E-Board
February 3, 2023
Editor's Note Friday, February 3, at 3:15 p.m.: A previous version of this article included a headline where "reins" was spelled "reigns." This has been corrected.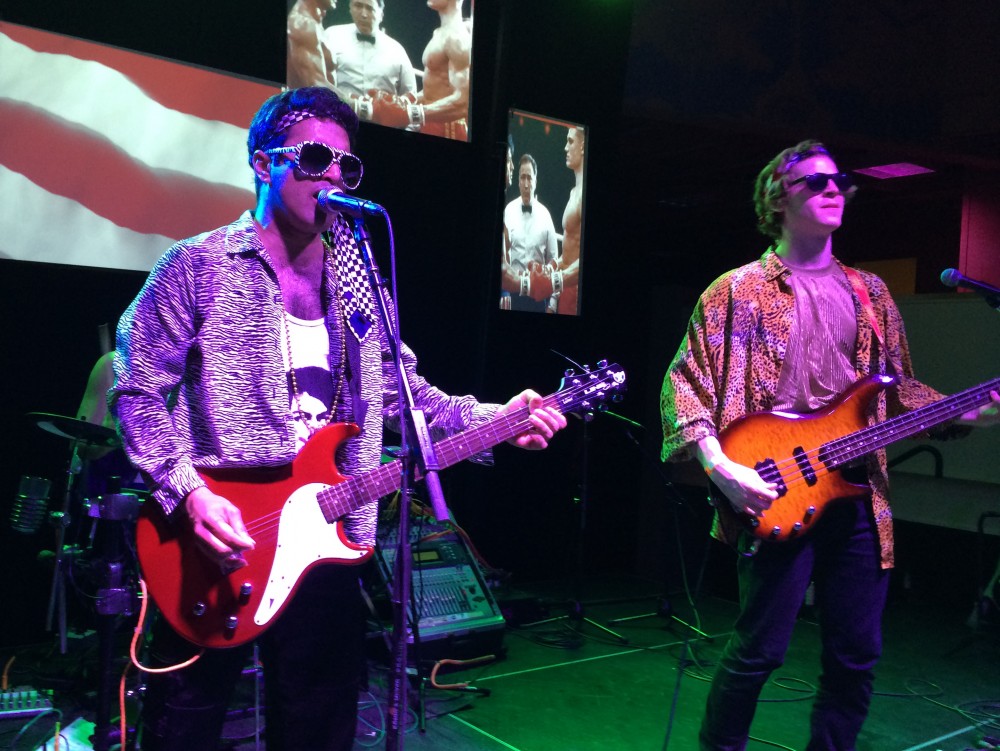 Historically, Bowdoin's Entertainment Board (E-Board) has been responsible for planning performances at the College throughout the year. These have included comedy shows and  concerts like the highly-anticipated Ivies set. This year, Bowdoin Student Government (BSG) is going to plan the spring concert, BSG President Susu Gharib '23 wrote in an email to BSG members on Wednesday.
Gharib submitted a budget request to the Student Activities Funding Committee (SAFC) for the spring concert after the E-Board had failed to do so. The funding for the concert was awarded to BSG at the SAFC's Monday meeting, said BSG Chair of the Treasury Kiley Briand '25.
Gharib said that she was motivated to apply for the funding because she believes that BSG represents student interests and that the student body has been dissatisfied with recent concerts planned by the E-Board, including last year's spring concert featuring Maryland rapper IDK.
BSG is moving ahead with its plans for the concert, which is tentatively planned for the first weekend in April. Gharib formed a planning committee this week which includes class council programming directors who also serve on the E-Board.
"[We're] all meeting tomorrow afternoon to make a list of our top three to five artists," Gharib said. "And then we're sending that off to the booking agent tomorrow. Hopefully [we will] have someone booked by next week."
As BSG moves forward with its plans, the E-Board's leadership is attempting to restore its role on campus. The E-Board's two co-chairs are elected by Bowdoin students. The rest of the board is composed of the four class council programming directors and a number of members selected via an application process. E-Board co-chair Alex Tesson '23 feels that the board's  disorganization over the past few years placed this year's board in a difficult position in planning this year's concerts.
"I really enjoyed working with them," Tesson said of last year's board members. "But they kind of handed us a pile of sticks to build a house."
As a result, Tesson said, planning the fall concert—which brought Florida rapper Cochise to campus—was much more last-minute than it had been in the past.
The E-Board's plans for the future remain unclear. Tesson said that he hopes the E-Board can bring a separate event to campus in the spring, but that the group may also choose to wait for the fall before planning a new event.
Tesson said he felt betrayed by Gharib and Student Activities Director Nate Hintze. He said Gharib did not communicate with him about the idea that BSG would run the spring concert before she proposed it to the SAFC.
Gharib, Tesson and E-Board co-chair Kelvin Welbeck '24 had a conversation on Thursday, which Tesson said was unproductive.
"The issue isn't that BSG is running the Spring Concert," Tesson said. "For us the issue is the fact that it happened completely behind our backs."
Both Gharib and Tesson said Hintze suggested to Gharib that BSG put on the Spring Concert instead of the E-Board because of the E-Board's failure to submit its budget on time. Tesson said that Hintze had not informed him of this prior to the decision to move responsibility to BSG.
Hintze said that his office's role is to implement student decisions, not guide them.
"I mentioned [to Gharib] that [the E-Board] had yet to submit a budget. And she asked if she could.… It doesn't matter to me who gets the budget," Hintze said. "[It's] up to the SAFC to determine which group they think is … the best fit for the concert … I'm happy to work with either group."
Tesson, however, was unconvinced of Hintze's claims of neutrality.
"[Hintze] seems to encourage this change in responsibility," Tesson said. "Which feels like a real stab in the back from [Hintze] and [Gharib]. Seeming to orchestrate all of this without reaching out to us seems to have been a very intentional ploy to exclude us from the whole process."
Gharib said that she sees the change in this year's concert as temporary and expressed her hope that the SAFC and the E-Board can work together to rebuild student-planned concerts at the College.
"There needs to be some sort of restructuring that goes on," she said.
For now, Gharib is focused on bringing a successful spring concert to campus.
"I feel confident that the number of people and the people who are working on planning this will be able to put on a good concert," she said.
Hintze says that Student Activities is prepared to support BSG as it works to plan the concert in the next two months. He pointed out that current E-Board members are already familiar with concert planning logistics, whereas BSG members are new to concert planning.
"I think those are new roles for members of the BSG to step into and learn about what that all entails," he said.
BSG's control of the Spring Concert is, for now, limited to this spring, and will not extend to next year's concerts.
"If this whole thing means that the E-Board is in hibernation for the spring, that's fine," Tesson said, who, along with Welbeck, will be at Bowdoin and on the E-Board next year. "It makes me more excited for next year."