Finding some clarity
November 12, 2021
This piece represents the opinion of the author.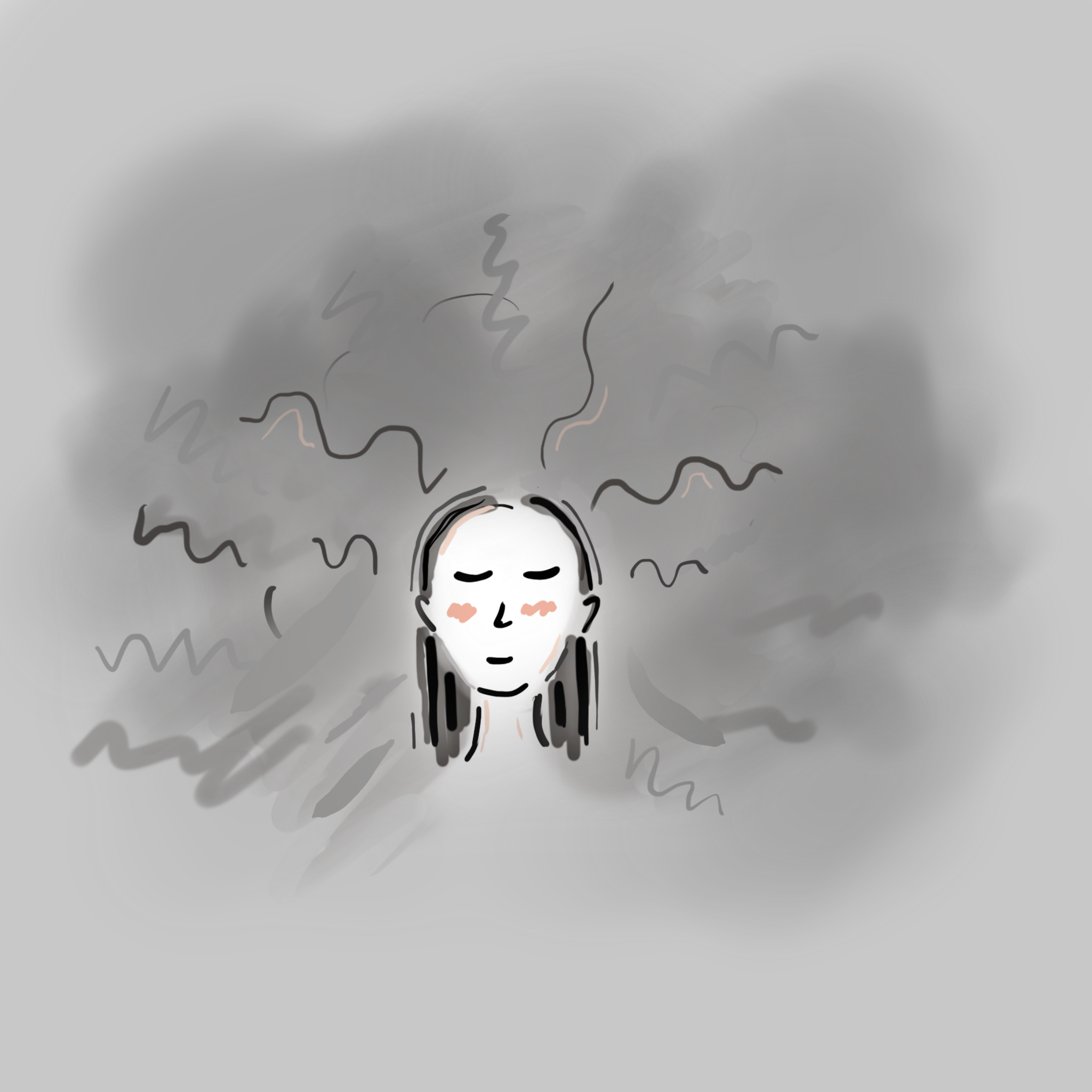 First and foremost, allow me to preface this article with a word of caution: this is a personal dialogue. In the process of writing, I concluded that this submission was going to be nothing more than a way for me to organize my thoughts—a process for me to take what was crammed into my mind and place it onto paper. As a result, this piece is going to be particularly vulnerable and slightly different than what I've written in the past. Just bear with me.
I've fallen into a daze. My eyelids are heavy, my mind is absent and my focus is nonexistent. However, I've remained in this state for so long—or at least long enough—that I've started to believe these symptoms to be normal. But they aren't normal. They are far from it.
So, I asked myself a few questions regarding how I function within this fogginess: what can you feel in this state? What can't you feel? How can you use this information to come to a conclusion about why you feel the way you do?
What can I feel? After the passing of Theo Danzig '22, I could feel the pain, the heartache and the anger expressed by my fellow peers. Some people aren't able to express their emotions as explicitly as others, but it's not difficult to see the sorrow and grief within their eyes and behind their smiles. I also feel the frustrations of my roommate and other friends who are struggling to navigate various sectors of their lives while simultaneously being forced to juggle the culture of the College. So, I absorb their emotions, wanting to share the weight of the burden they had to carry. This is what I feel.
Then, what can't I feel? As cliche as this sounds, while in my daze, I can't feel (or perhaps find) my emotions. I don't know how else to answer this question. When coming to terms with Theo's passing and other occurrences that should have thrown me into a state of anxiousness, I was overcome by a sense of composure. Of course, this wasn't the calmness that I would normally crave. It was more of a fabricated bliss that pushed my mind farther and farther away from the reality I actually resided in. I know it's difficult to describe, but this is what I can't feel.
Now, as a result, why do I feel the way that I do? This question is more difficult to answer. At the same time, I suppose it's also quite easy. It's my coping mechanism. My brain is allowing me to disassociate from my own mindset in order to—and hear me out—keep me from acknowledging the fact that I'm suffering from things beyond my control. This is a vague statement, but it's purposefully vague. There are plenty of life situations I'm unable to control, and obviously (speaking from my mind's point of view) it's my job to figure out how to navigate them with ease. Therefore, distancing myself from the pain, sorrow and confusion that arise as a result of these abrupt life changes is crucial. Besides, do I even deserve to feel these emotions despite not having to deal with all of the problems others must confront every day? This is why I feel the way that I do.
Though I've been confused up until this literal moment, I've found two ways to define the daze that I've been placed under for the past couple of weeks: (1) It's a coping method. In order to cope with stressful situations, my brain places my mind into full dissociation mode. (2) It's a guilt complex. I've somehow developed a sense of guilt that keeps me from expressing my emotions in stressful situations.
What do I do with this information? I don't know. Frankly speaking, I want to stop gaslighting myself. I need to find new ways to come out of the dizziness that hides me away from reality, but at the same time, I don't. If nothing else, I want to continue these personal dialogues. In doing so, I hope to find some clarity on who I was, who I am and who I will eventually become. And yes, I invite you to do the same.
Gabrielle Phillips is a member of the Class of 2024.