Paula Volent, nationally acclaimed chief investments officer, to leave Bowdoin after 21 years
May 14, 2021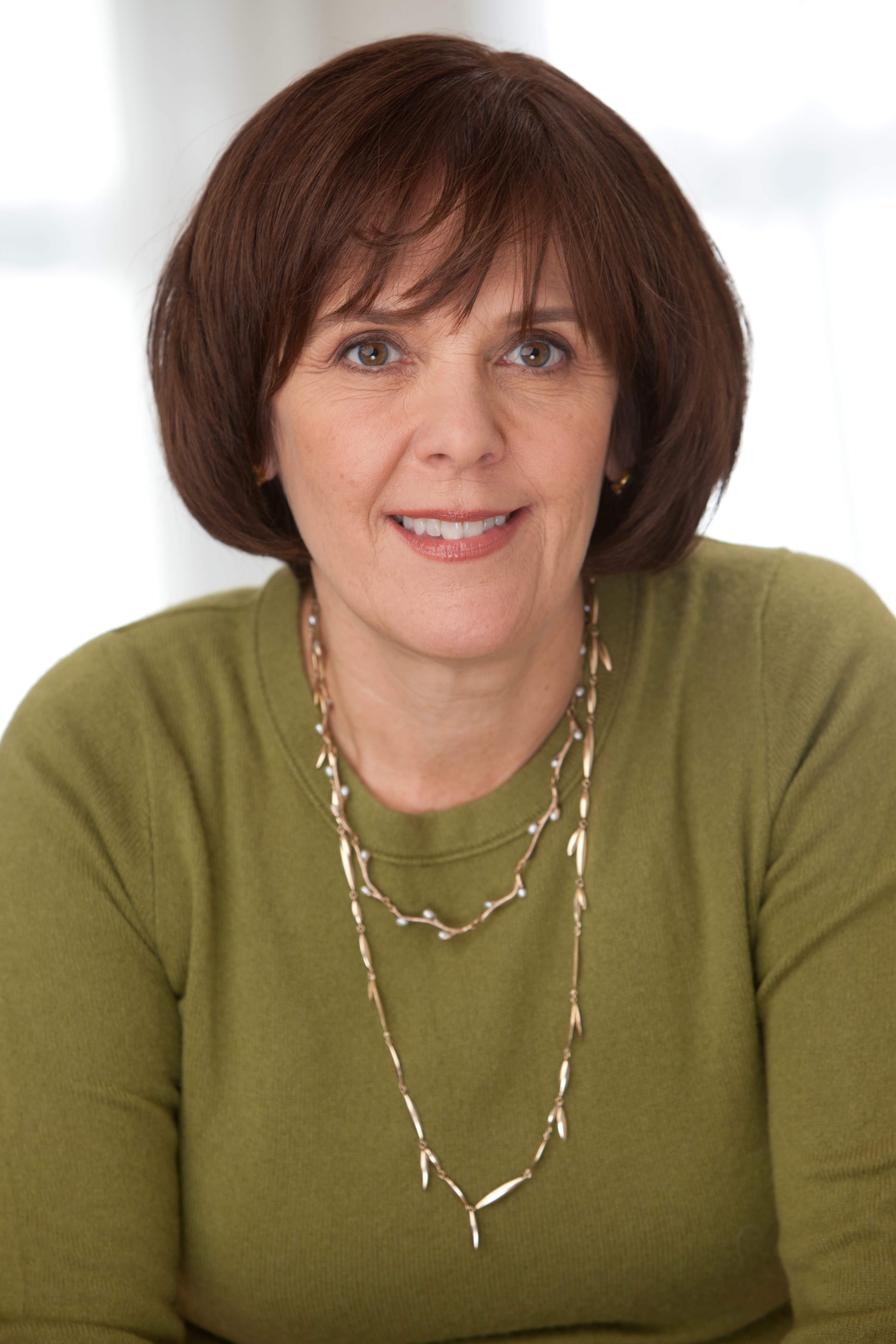 On July 1, Paula Volent, Bowdoin's chief investments officer, will be stepping down from her position after more than two decades of service to the College. Over the duration of her career in Brunswick, Volent oversaw the growth of Bowdoin's endowment from $465 million to its current $2.4 billion valuation—growth which has fundamentally altered the College's financial capabilities and enabled it to be one of 19 need-blind colleges nationwide in its admissions policies and meet full demonstrated financial need with zero loans. As Volent leaves Brunswick, she will leave big shoes for her replacement, Niles Bryant, current director of investments, to fill.
During her time at Bowdoin, Volent has cemented her reputation as one of the nation's preeminent college investments managers, outperforming every other college endowment over that span. However, Volent's path to Brunswick wasn't through finance at all. Rather, it was the Walker Art Museum that housed her first office at the College—Volent's first career was as a distinguished art historian and conservator, and her first job out of college was in Bowdoin's museum, not its treasury.
A first-generation college student herself, Volent earned her undergraduate degree in art history on a scholarship from the University of New Hampshire, a passion that turned into a full-fledged career before investing was ever on her radar. Indeed, Volent's first introduction to business and investing didn't come until she was well into her art career. Volent went back for her Master's degree in art conservatorship at NYU and then went west, working at the L.A. County Museum of Art and San Francisco's Palace of Fine Arts as a paper conservator before starting her own private art conservation business outside of Los Angeles. It was in Los Angeles that Volent got her first introduction to finance, as she took a few classes on the side to help her as she began running her own business.
"I started taking business classes at night at UCLA, and one of my professors said, 'you're pretty good at this–have you ever thought about going into business school?'" Volent said in a phone interview with the Orient. "I said, 'No, I'm an artist, of course not!'"
Volent changed her mind after chatting with a friend of a friend who was a dean at the Yale School of Management and was accepted after deciding to apply "on a whim." The same week she was to formally confirm the acceptance, however, she got another job offer from the National Gallery of Art in Washington, D.C. Volent deferred her Yale acceptance to take the job, but after realizing how much of her work at the National Gallery was supported by endowments and dealt with budgeting and finance, she decided after a year and a half to accept the standing offer from Yale and enroll in business school full time.
"Here I was, an art person," Volent said. "I had no background in finance, and I think that's [an] interesting [story] for Bowdoin students because you never know how your career is going to pivot … I went to Yale initially thinking that afterwards, I was going to be a museum director and go back to the arts."
At Yale, Volent took classes and also held a job in the investments office under David Swensen, Yale's longtime investments manager who passed away last week. Volent credits Swensen with helping develop her investing methodology and giving her the confidence to consider pursuing investing as a career and eventually working her way to the pinnacle of the field.
"[Swensen] took me in—he had me filing at first, and over time, he got me working on projects," Volent said. "I continued to work at the investments office, and when I graduated, I was a good writer, and he asked me to stay on and help him write his book, 'Pioneering Portfolio Management,' and work as a senior associate there working on all different asset classes."
Finally, Volent's path led her back to Bowdoin—but this time in the treasury rather than the art museum, where she has been ever since.
Today, Volent oversees a growing staff split between two offices in Brunswick and New York. When she first started in 2000, the investments office position was barely recognizable from its current incarnation—in fact, it was largely a one-woman job. Starting right in the middle of the dot-com bubble, Volent's first task was damage control; she managed to hold losses to just $15 million of the endowment's $465 million valuation when she first came on board.
"Bowdoin didn't actually have an investments person [before me], so I came to Bowdoin working as the associate treasurer," Volent said. "At the time, endowments for little schools like Bowdoin didn't have any alternatives [to invest in] like private equity or venture capital. They used a consultancy, Cambridge Associates, and it was something the treasurer did part-time."
Volent didn't make her first investment until ten months into her new job, spending close to a year getting familiar with Bowdoin's risk profile, the members of the College's investments committee and the money managers she would be working with in the future. Over the past two decades, Volent has overseen a level of endowment growth unrivaled by any other institution in the country. She will leave Bowdoin having brought the value of the endowment to $1.8 billion as of the end of the last fiscal year, 387 percent growth from when she started.
"By far the most significant legacy she will leave from the growth of the endowment is to move us to among the leaders in financial aid of all colleges and universities in this country," President Clayton Rose said in a Zoom interview with the Orient. "Her record in the short, medium and long term of investment returns is at the very highest of all colleges and universities of this country … that has allowed our endowment to grow and the biggest piece of our endowment is dedicated to financial aid. [Our commitment to equal access] is something that's deep in our values, but it's also something that's possible because of two things: one, the generosity of our alumni and our parents, and two, Paula's amazing track record. Without that, we'd be in a very different place now with regards to access."
On August 15, Volent will be moving on to her new role as chief investments officer at Rockefeller University, a graduate research institution in New York City. Rockefeller's research-oriented, biochem-heavy institutional values will present new opportunities for Volent. In the overarching sense, however, Volent's career trajectory will always be of special relevance to Bowdoin.
"I think that I am a better investor for my background in the liberal arts," Volent said. "It's the same as with conservation—[in conservation], we do tons of looking under the microscope, testing, and then you have to have the bravery to do the treatment because you're making a commitment [by doing that]. I feel like in investing, that approach has carried over. So many interesting people in finance have art history degrees or literature degrees, [that sort of background in] the liberal arts."
"She's a wonderful example of what the liberal arts is all about and the power of the liberal arts," Rose said. "Having that background in art history and art conservatorship and coming at the world with a broad understanding of the issues the world's facing [is so important]. For all of those things that we understand to be the liberal arts and the power of it, she's demonstrated that you can have success in one area and then have the capabilities, the skills, the underlying education to be able to pivot and then have success in another."
A Maine resident herself, Volent will remain connected to the College and the state even after she assumes her new position. As a member of the Bowdoin Museum of Art's advisory board and an emeritus senior vice president, Volent will maintain the relationship with the College that she has remained committed to for over two decades.
"When I leave Bowdoin, I'm leaving the endowment position after 21 years, and if you count the museum it's 25 years," Volent said. "It's my home. It's a really special place, and it's evolved a lot—there [are] lots of new buildings and all that, but I think the whole feeling that we're a community and a home is very much alive, and I treasure that. I'm going to stay very much involved with the College when I leave."
In Rose's eyes, Volent's loyalty to Bowdoin in the face of far more flashy and lucrative competing job offers over the past two decades most clearly capture her commitment to and love for the College, and this in itself is deserving of gratitude.
"Paula had opportunities to do all kinds of things over many years—to go to other places—and she stayed here because she loves Bowdoin," Rose said. "She did it because of her love for Bowdoin. And we need to give our thanks for that too."