Blythe Chace '23 stays resourceful while exploring visual art
February 26, 2021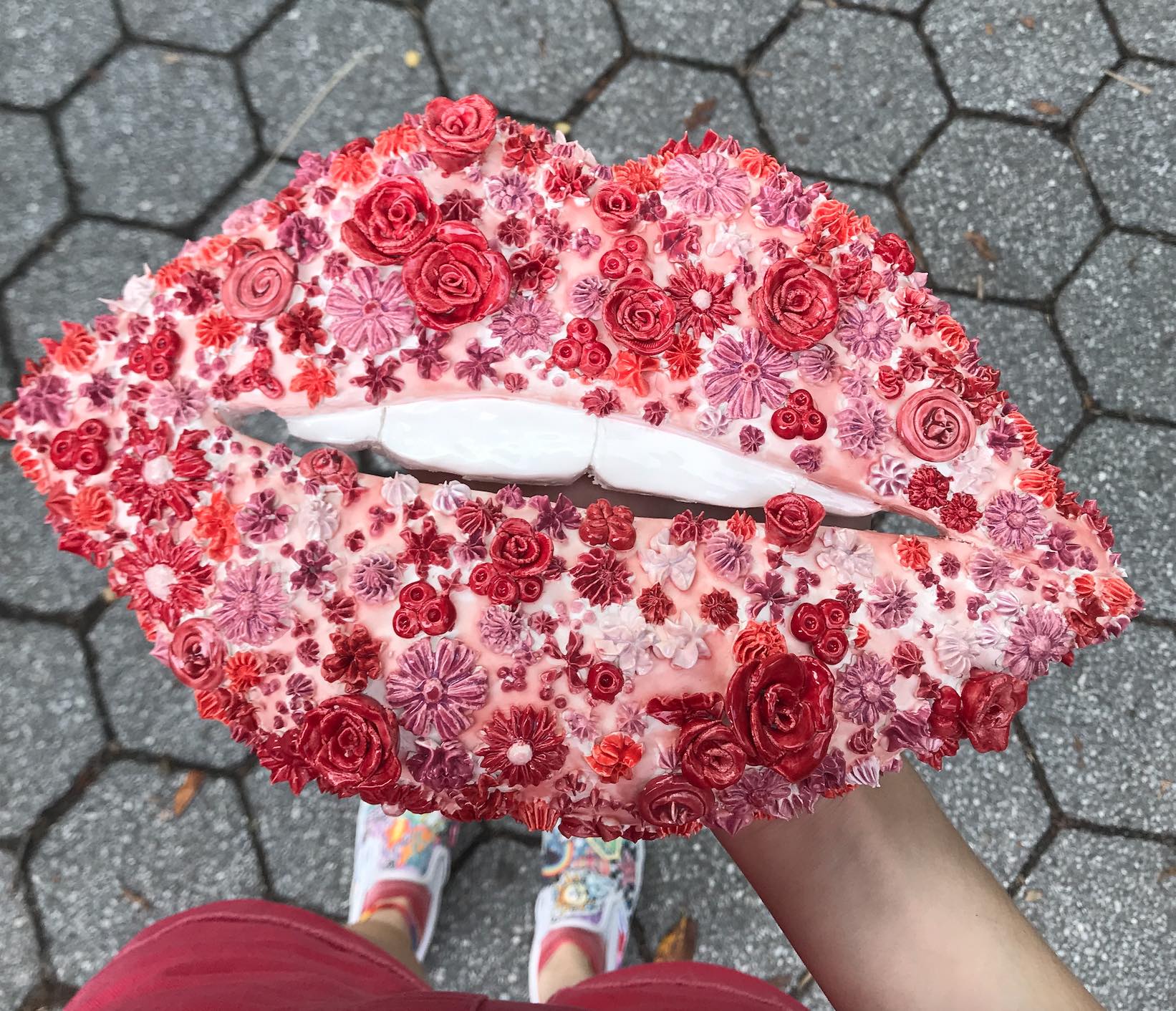 Whether inside or outside of the classroom, Blythe Chace '23 has always felt connected to visual art of all media. Even as she pursues other academic and extracurricular interests, she has always deliberately crafted her schedule to allow time for making art.
"I knew going into college that I wanted to take an art class every semester just because I always wanted something to balance out the more academic classes and have a way to express myself creatively," said Chace in a Zoom interview with the Orient.
Chace grew up with an interest in art, but the ceramics class that she took during her sophomore year of high school catalyzed her passion for sculpture and her curiosity about different artistic media. Whether painting in class or sketching on her dorm room floor, Chace makes an effort to be resourceful and creative.
"A challenge right now has been just learning how to paint in a small space," said Chace. "I'd love to have a designated studio one day in the future."
Regardless of where she works and what media she uses, Chace anchors her artwork in natural motifs and imagery.
"One [thing] that has shown up as a theme in my work is my relationship with nature," said Chace. "I love the outdoors, and that's been a big part of my life, so I unintentionally started sculpting the human form in combination with some little natural elements, whether that's a butterfly sitting on a nose, or some really large lips covered in flowers or, most recently, an arm covered in sticks that transitions to a human hand."
Most recently, Chace has been experimenting with digital art using the Procreate app on her iPad during her Drawing I course last semester.
"I wanted to see what I could do using the iPads that Bowdoin gave us, so I tried to replicate the look of charcoal or graphite digitally and then I started incorporating color," she said. "I used Procreate to do our alter-ego project in Drawing I, where I drew a self-portrait that incorporated a lot of color that I wouldn't have ever been able to do with charcoal. Now, I just enjoy drawing my family and myself and my friends on Procreate and really exploring that app."
While Chace is currently pursuing a minor in visual arts, her art-making has encouraged her to rethink her academic passions and to find ways to incorporate creativity in some of her non-artistic interests and goals.
"I used to want to be a doctor until I got to college, and I realized that, although I have such an appreciation for science, one thing that I loved the most about science was being able to do things like lab work, where I'm using my hands to create different experiments—I realized that maybe I don't want to continue on the path to medicine, but really just use my hands to create and use my observational skills and attention to detail in other areas," Chace said. "I'm minoring in visual art, but I'm now majoring in psych instead of something more medical."
Regardless of where Chace's professional path will lead her,  she is certain that art will remain an integral part of her life during her time at Bowdoin and beyond.
"Art, to me, is something that I like to do for fun and to release that creative energy," Chace said. "It's never something that I'm feeling forced to do; it feels like my favorite thing to do. I think it will always be a part of my life even if it's not a part of my career."