What my best friend and I learned in the Sixth Hospital
December 4, 2020
This piece represents the opinion of the author.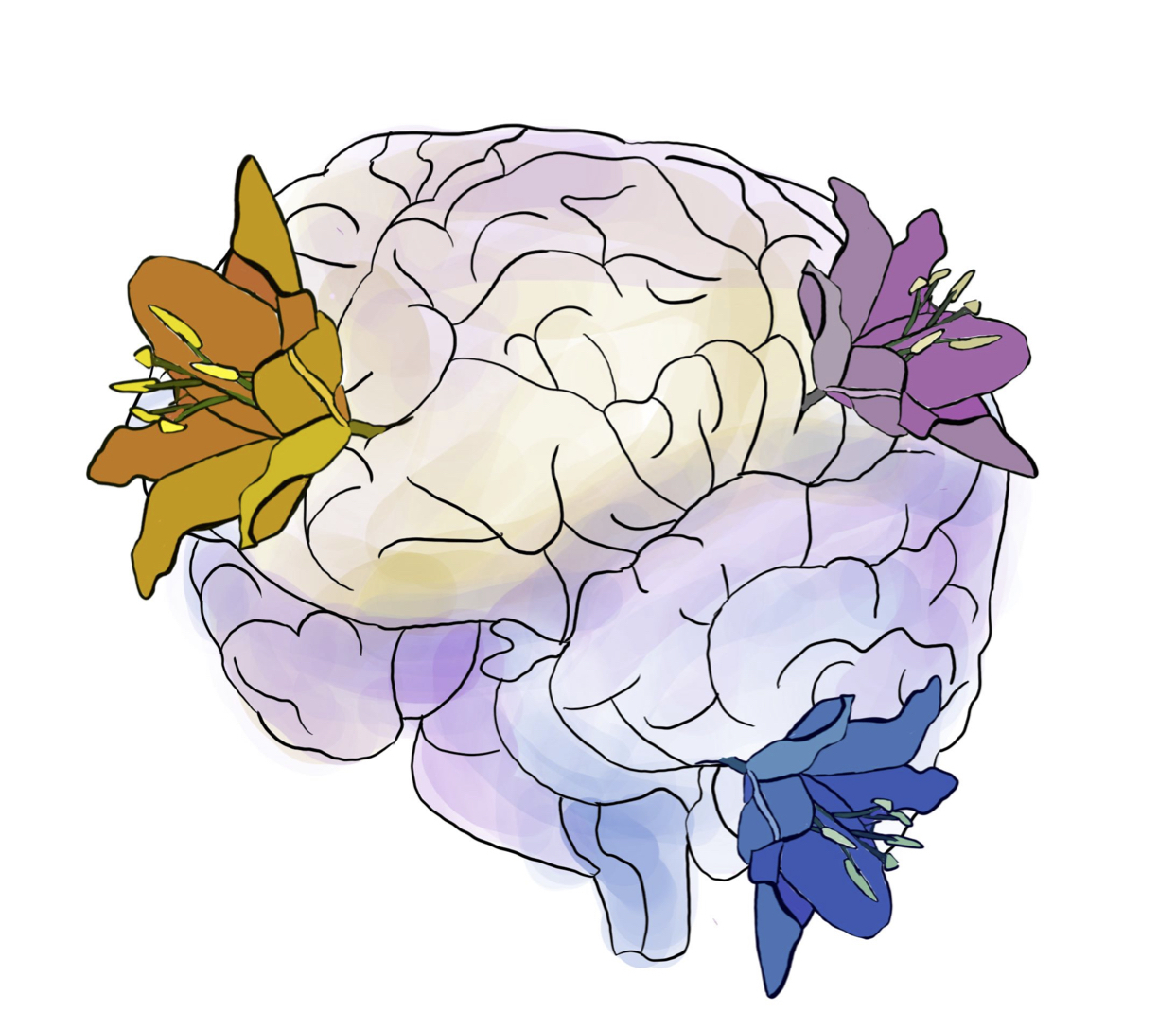 I still remember the call the day after I received the acceptance letter from Bowdoin. It was from my best friend. Well, "best friend" before she simply disappeared during our junior year of high school and nobody knew where she went. I wouldn't have known unless I received that call.
She sounded just as lively and cheerful as she always did. She congratulated me, asked me random details about the school and, suddenly, she paused. After five full seconds, she spoke with great difficulty: "I got diagnosed with bipolar disorder. I'm in the Sixth Hospital of Peking University." I was in shock because I knew the Sixth Hospital was the top psychiatric hospital in China, treating those who suffer from the most severe of mental illnesses.
So, that was where she had been, for the entire year.
I rushed to the hospital as soon as I hung up, and on my way there, her smiley face recurrently appeared in my head. She was playful, smart and creative. She always had thousands of jokes in her head, and she could always elevate the atmosphere of the entire classroom. She seemed to be the least likely person to be bipolar.
As I arrived there, I was checked thoroughly by the nurses. They removed my jacket and took away everything in my bag, including the roses I had picked for her.
"There are no vases in the room," they said. "The patient might break it and harm herself."
"Can't I just leave the roses on her table?"
"Flowers wither eventually. That might influence the patient's mood. We don't want to take any chances. I'm sorry."
I walked into her room with empty hands. She was sitting on the bed, reading. Her face was pale but she looked delighted when she saw me. We talked for the entire afternoon that day. She was still the lively, cheerful, jokes-ready person I knew her as. However, when I was about to leave, she grabbed my hand and asked me to wait for a second.
She looked into my eyes. "I have to apologize that I did not contact anyone. I felt … shameful. My parents felt the same, too. They didn't want anyone to know about what happened to me after my diagnosis. Being labeled bipolar brings me so much shame. I feel like I don't deserve anything in this world because all the energies have been drained away from my fragile body, and I've spread so much negative mood that I don't deserve love and care from my friends or family or anyone."
A wry smile was still hanging on her face when she was speaking, and that smile had stung me more than her tears did.
I was speechless, and tears streamed helplessly down my face. I held her hands tightly and repeatedly said, "You CAN move on. Of course you can. Of course you can."
By the time I stepped out of the hospital, I would never have imagined that I myself would come back here again two months later—not as a visitor, but as a patient. I met my best friend there again. This time we were "wardmates." She was shocked when she saw me wearing the baggy, ugly hospital gown walking toward her, but she smiled back at me and joked, "How did you end up here too, superwoman?"
I have to admit, I could not have fully empathized with her when she told me how she felt two months ago when I first visited. But when I was petrified by my diagnosis and when the doctor informed me about my situation, I felt like sinking into an endless, terrifying abyss. Helpless.
The same feeling of shame that my best friend had described to me a mere two months ago.
The shame got thicker when I heard my mom arguing loudly with the doctor. "No, it is impossible. My daughter is fine. She's the happiest girl in the world. I've never seen her cry."
The shame got thicker when I was given the tag that read, "Ward No. 13. Mind for suicidal attempts."
The shame got thicker when I was put into the roaring rTMS machine and when the electricity struck my skull.
And so, every time I went to the hospital to receive my treatments, I wore masks and sunglasses to fully cover my face so that people would not recognize me. And I would always bring a bouquet of flowers with me because I didn't want the taxi driver to know that I was "sick." How did I end up here? What am I?
I did this all in service of a society that reveres neurotypicality at the expense of the humanity of those who don't conform to its stringent definitions. Looking at my pale and tired face in the mirror, I started to contemplate the reality of my identities against what society wanted me to believe.
As we were confined in this tiny, narrow ward without flowers or vases, we were excluded because we were curiously perceived as Other. In China, having a mental illness has too often been construed as a burden on society, where people were willing to erase our similarities and heighten our differences. We were excluded because people focused so much on the different sides of us as human beings that they could not learn to embrace us as ones of their own. I eventually learned that, apart from the stigma of neurodivergence my society bestowed onto me, I am also a musician and a published writer. My best friend, vexed by depression as she was, is the most talented painter I've ever seen in my life.
I have fluctuating emotions and delicate sensitivity, and as a musician, creativity flows through the air I breathe. What others regard as irrationality was also the creative juices I used to write a novel. As a painter, my friend is able to appreciate the beauty of the tension in contrasting colors just as well as neurotypical individuals, and with fragility and prudence, she notices the bizarre glories of nature.
But at the same time, we are improving ourselves to become better people, and the norms are constantly changing in China. It is unsurprising that many back home were amazed to learn who among the famous individuals they know were neurodivergent. Winston Churchill, the iconic wartime prime minister; Hermann Hesse, who found wisdom and peace in Siddhartha and of course Ludwig van Beethoven, who composed such powerful symphonies like "Fate." In the annals of history, whether it be the stories of those who left indelible marks or the intimate and enduring bonds between my friend and me, our stories deserve the same accentuation, and our existence the same dignity, as those who the society would rather hold onto an unjust pedestal instead.
In the end, my friend and I got out of the Sixth Hospital hand in hand. I had a feeling, a fiery conviction that still rings true today, that the end of our time in the hospital in no way marked the end of our stories and our individualities. On the contrary, through my deep introspections during the times spent in those cold and unnerving chambers, it might have just been the start of a new chapter where I began to love myself.
Rowland Luo is a member of the Class of 2023.