Men's rugby stays engaged, focuses on improving
November 6, 2020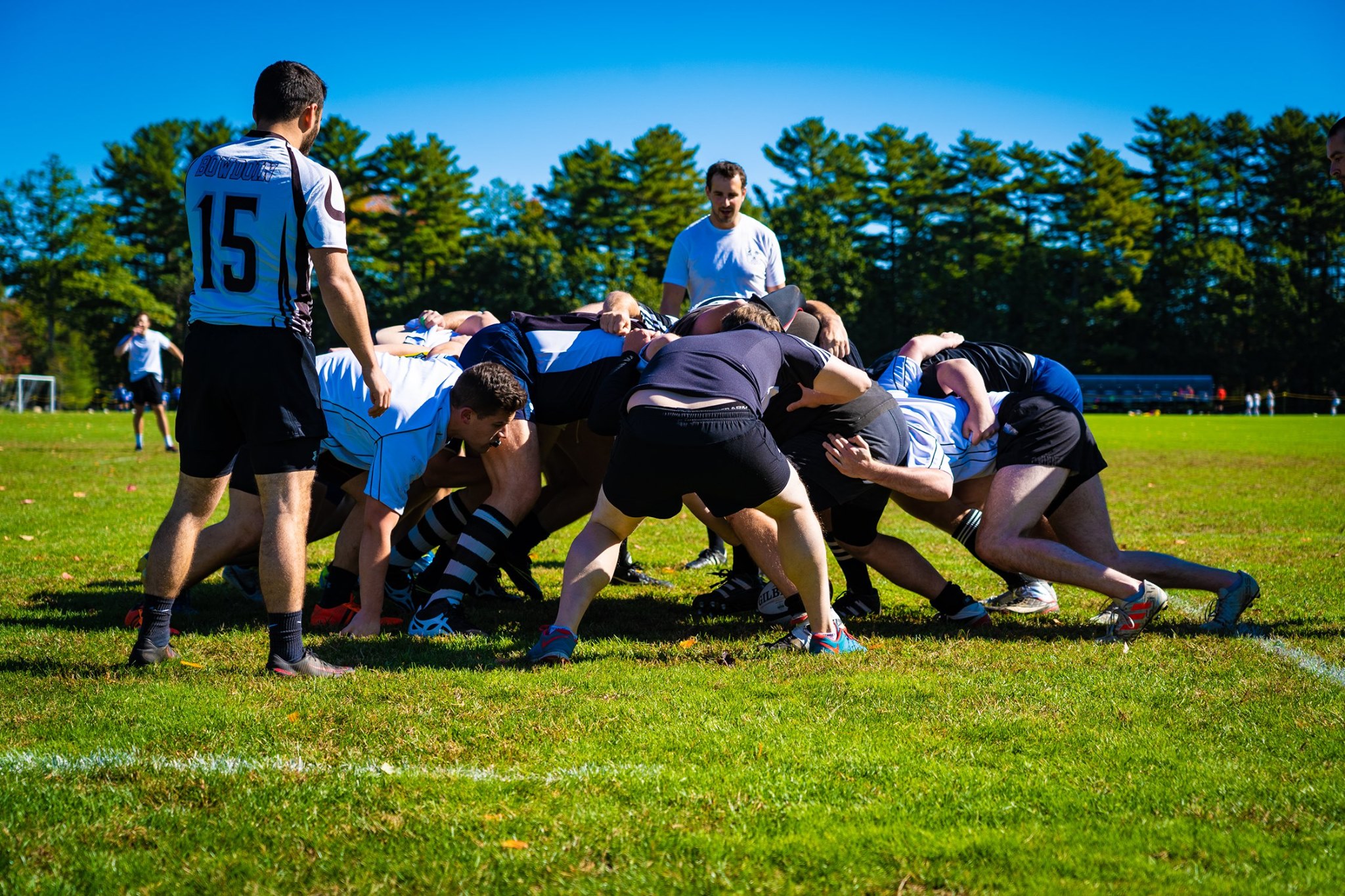 Men's rugby regards itself as one of the most close-knit teams on campus and takes pride in the hard work that its players put in throughout each season. In this unusual year, the rugby team is trying to replicate this success, both on and off the pitch.
When the quarantine period started in the spring, the rugby team used home fitness plans and bodyweight circuits created by Head Coach Jake Fautley. Even after they learned that there would be no season in the fall, the team stayed motivated and continued to work out, often doing ssynchronously over Zoom.
"Each week we do some sort of online Zoom workout together, but instead of me always dictating to them what we're going to do, it's who wants to lead the session and make it as difficult or as simple as you want it," Fautley said in a Zoom interview with the Orient. "They can take that training into their own hands."
Self-initiative is key for all sports during the pandemic, but especially for the rugby team. Their status as a club sport rather than a varsity sport means that many things, such as online workouts and meetings, are not mandatory for the athletes.
"One of the problems we've faced as a club sport is that there's varying degrees of commitment across the team," captain David Swart '21 said in a Zoom interview with the Orient. "Club rugby is a bit different from the varsity sports because it's up to the students whether they want to engage or not."
However, many athletes on the team, both on- and off-campus, have been putting in the time and effort. Thomas Trundy '23, a new member of the team, emphasized the upsides of this semester.
"This year we've had about 14 or 15 [first years try out], so actually, in terms of the amount of recruitment we were able to do, I think we're pretty on par with previous years," Trundy said in a Zoom interview with the Orient. "We've been having three practices a week with the coach and then one captain's practice in the middle of the week. Those have been going really well, and we've had some pretty high attendence."
The rugby team has been discussing race, equity and inclusion at the center of off-the-field conversations.
"I'd say about half the team are students of color," Fautley said. "That's something to be celebrated on our campus, so we've gone through our traditions and our practices and asking how can we change and how can we develop."
"We've really taken this [remote semester] to focus less on the athletic side of rugby and more as who we are as a team," Swart said. "[We] take pride in our inclusivity and work on how we can further that in the future."
In the upcoming spring semester, the National Collegiate Rugby Organization, the governing body under which the Bowdoin men's rugby team plays, plans to hold a virtual rugby season, which the team plans to join.
"It asks the teams to do different fitness challenges or different skills challenges that they can do at home, by themselves or on a Zoom session," Fautley said.
However, Fautley also noted that a primary focus this fall was to let his players enjoy themselves, as there is no plan to play an in-person season in the spring. Trundy voiced appreciation for this approach.
"I'm really thankful that [the players on the team] are staying motivated during these times when we're just playing to play," said Trundy.